Get to know our 26-year-old mechanic, who is in his third season with Soudal Quick-Step.
"I had a bit of luck to getting the chance to enter the team. I already knew Franck Potier, who is also a mechanic here, and they were searching for a new mechanic. Franck didn't think of someone immediately, but then the next day when he saw me at the start of a race, he contacted me. I was already working in cycling. I started at Intermarche as a freelance mechanic, and after that I got a contract at Uno-X. Coming in this team was a big change, it's all so professional here. I always try to do my best and give 200%.
When I was still racing myself, my dream was to ride or this team, it was the best squad in the world and it fascinated me."
In the end I work for Soudal Quick-Step as a mechanic, and I couldn't be happier.
My grandfather had a bike shop, he taught me how to ride a bike when I was still a little kid. My dad was an amateur cyclist, he never raced but he biked a lot for fun. One day in my home town there was a race, and at that time I was still playing football but I told my dad I wanted to try out riding my bike. I was thirteen years old then. The cycling atmosphere just inspired me. I tried it out, I was fifth in my first race and I immediately loved it. I stopped playing football, and I started riding my bike."
Learning the job on the field
"I raced until I was twenty-one years old. I had problems with my knees, so I had to stop. It was difficult at first to stop racing, as it was something I really loved doing. But at the end life continues, and there are also other things. I immediately became a mechanic afterwards. Already when I was young, as a junior, I was busy setting up my bike in the best way possible. The passion was there, also maybe as my grandfather was a mechanic. I did evening lessons for two years to learn the job and then took on an internship in a bike shop. But still the best way to learn it is on the field itself. The work of a mechanic in a bike shop is totally different than working in a cycling team.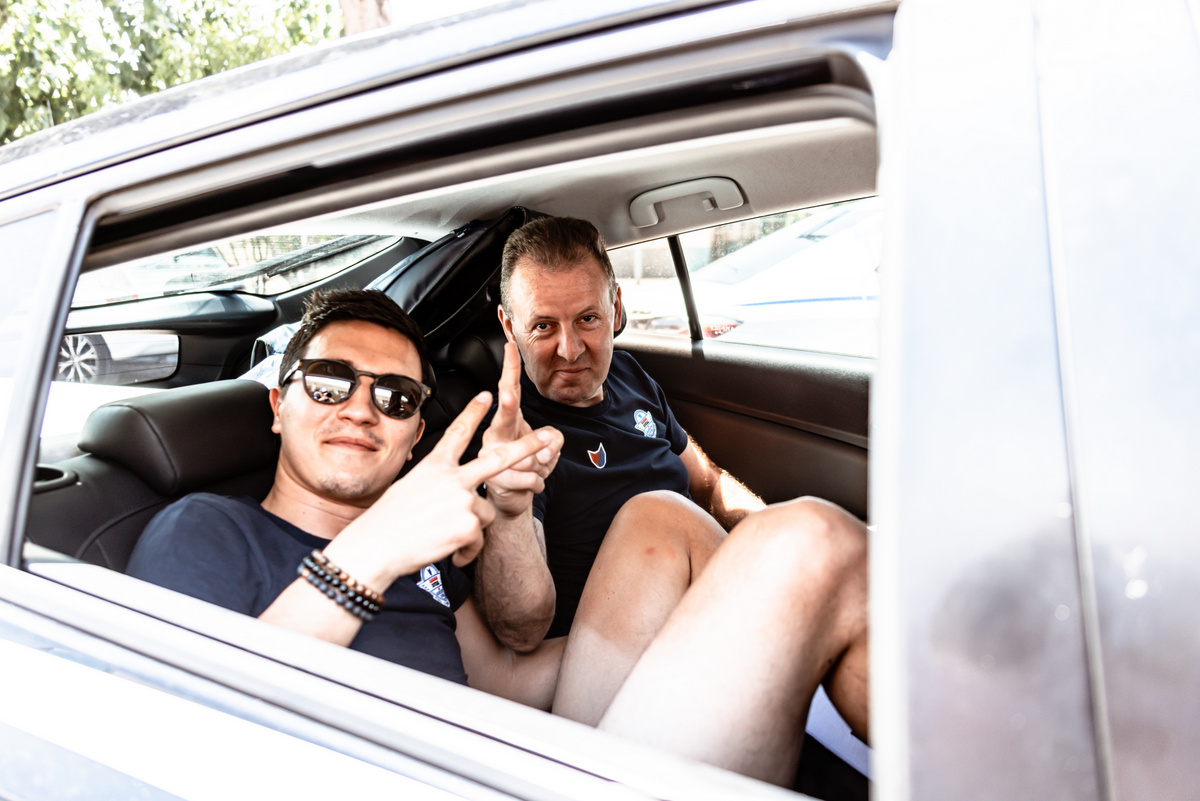 I think here in the team we have a nice mix of young and more experienced mechanics. We learn from each other, it's a perfect combination and it drives everyone to the highest level. To do this job you need to have this passion, you can't look at it as just a job. We do this because we love it. Being a mechanic is different every day, sometimes you're in the race car but other times you go to the hotel, what I love most is the atmosphere of the races and to be on the road with my colleagues. The riders are very respectful of the work we do. We work with the best bikes in the world, Specialized's, and that's just a dream."
Great memories
"It's difficult to choose one race that sticks out, I love the Flemish classics and Strade Bianche. It's just that little bit of extra adrenaline which gives a different feeling. This year I will do my first Ardennes Classics, so after that I will tell you if I also adore those races. The pressure is always there, we can't really make mistakes and we all give our all. But it's something you need to learn to live with.
The Tour de Provence in 2021 was my first race with the team, we immediately won two stages with Davide Ballerini, and Julian Alaphilippe finished second in the GC. It was a fantastic start, a great memory. I still dream of doing Paris-Roubaix once, and the Tour de France. Last year I did a part of the Tour, as there were a lot of Covid cases in the team, but I would like to do a complete Tour, all the way to Paris. It's something special, and just as everyone, I dream of doing it once."
Photo credit: ©Wout Beel