The Italian looks forward to the next few weeks, which schedule some of the most important one-day races of the season.
"My form is good. Last week's Tirreno-Adriatico was hard, but it was a solid week to build further on the form with the classics coming up. I'm happy we won that stage with Fabio. Now we head to Milano-Sanremo, which is always a difficult race. Our Opening Weekend didn't go as planned, I think in the next races we need to stay together and find each other easily. We also didn't have Kasper due to sickness, so it completely changed our game, of course.
From now until Paris-Roubaix it will be a very important period. Sometimes when you are already at your top at the Opening Weekend, you can't hold it until the other classics, so maybe that's a good thing seeing how it went for us there. I arrived at the start of Omloop Het Nieuwsblad having done only two races in Mallorca. I always need to adapt to the rhythm of the race, as in training you don't push yourself as you do in races."
Climbers vs sprinters on the Italian Riviera
"Milano-Sanremo this Saturday is one of the best races of the year. I'm Italian, so it's special and I love it. But the trend has become obvious in recent years: it only gets harder. The climbers are now coming to the forefront and it's not easy to follow them, they weigh less and after 280 kilometers in the legs you feel that difference. Even if it's only one kilometer of climbing you will feel it. My role will depend on how I feel over the top of Cipressa. This will be the crucial point, as always, and there you have to be in the front.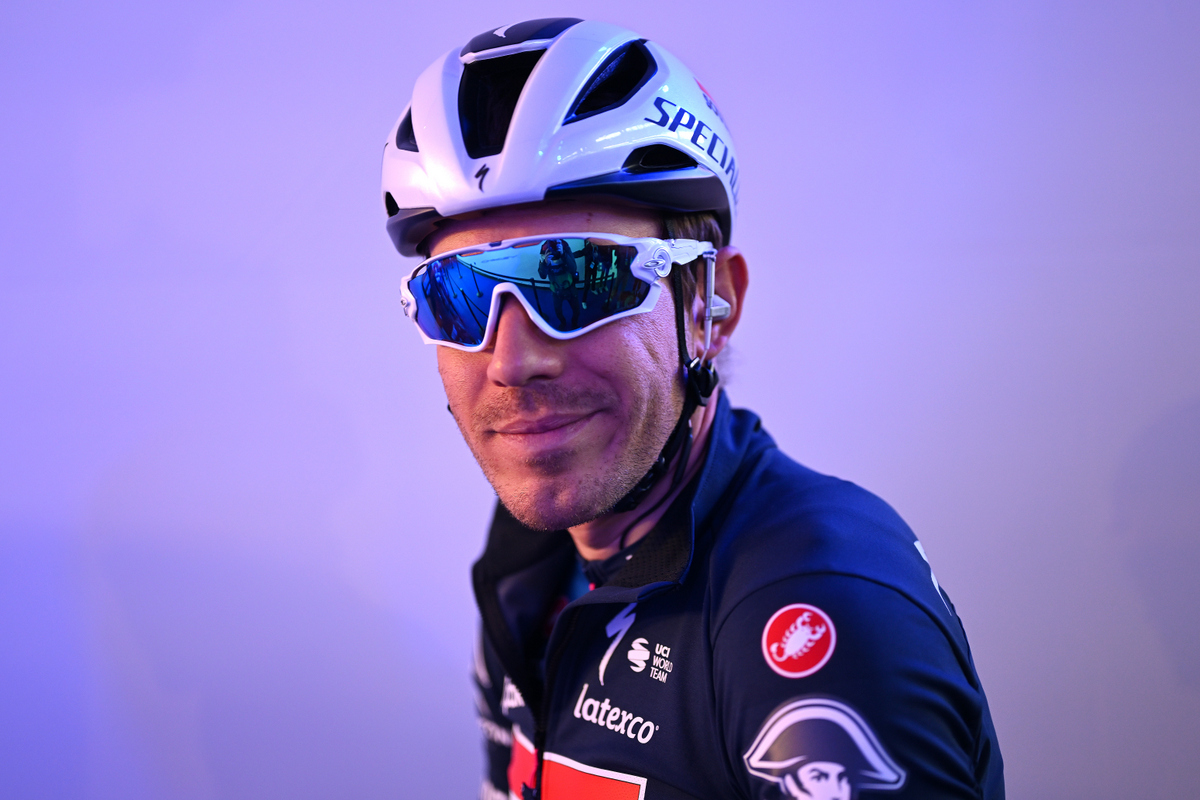 Sanremo is a long race, but it passes so fast on the bike. You have to get to Genoa, but then when you are there the time passes so fast. The first time I did it I thought it would be so long with those 300 kilometers, but actually you just have to stay focused and save as much energy as possible."
Love for Paris-Roubaix
"I head to Belgium afterwards for the cobbled Classics. I never feel stressed before the race, only before the first outing of the season. I just try to stay relaxed, as stress takes away your energy. Mentally, it helps me.
My family will maybe come to Paris-Roubaix or some of the other classics, and I'm happy when they are by my side. I always have my eyes on Roubaix, I have always loved this race. But it's such a strange race, you need so much luck on top of everything. You have to find the best day of your life on the right timing. I hope for Paris-Roubaix, but we will see what we do with the team. I just hope to be up there."
Photo credit: ©Dario Belingheri / Getty Images