The two-time Belgian Champion goes into the last months of the season with a lot of motivation.
"I'm very happy with my season so far, only the period in between the classics and the Belgian Championship I expected a bit more from but it can't always go as you want. After the altitude camp I returned to my level, so it's a bit of a shame I was sick after a very successful Tour de Pologne.
On Sunday it will be my first time taking on the BEMER Cyclassics. The first part of the race will be relatively easy, but the final with three times the Waseberg is a bit harder and very hectic. A good positioning will be important as well, because it will be quite technical in the run-in to the Waseberg. I hope to have the legs to make it and be up there. I think tomorrow is one of the strongest teams I could have around me, so for sure we have a good chance to go for the win.
When I heard I wouldn't do the Vuelta at first it was a bit of a disappointment. But quickly I adapted and began focusing on the races that I can do now. I had two nice wins in Poland, which put me on eight wins, ten if you count my cyclo-cross victory and our team time trial success in UAE Tour. I want to go for ten wins on the road, or maybe more. My record is nine victories in one season, so I would like to aim higher. My win in Nokere Koerse was the most beautiful one, as it was in front of my home crowds and the atmosphere was just unbelievable. I will never forget it!
Being a dad now myself means it's not always so easy being away from home. My son evolves quickly and starts smiling now when he sees me, fortunately he isn't aware yet when I'm away or not. But I'm grateful for having my girlfriend Cameron by my side, she helps in everything with our little son. The times I changed his diapers I can still remember well. Later on, I will have more time for a life besides the bike, but now the focus is on my cycling career."
Photo credit: ©Dario Belingheri / Getty Images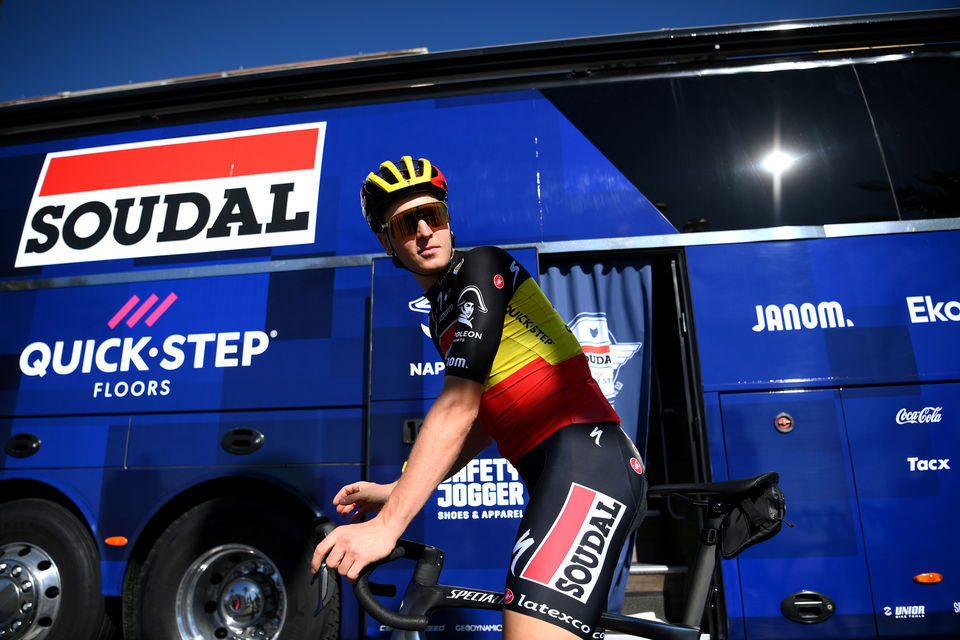 Tim Merlier: "Winning makes you want to win more"
16/05/2023 - Riders
Link