Our experienced mechanic is present at the Tour de France for the 27th time in his career.
"I have been working for the team since 2012, when I came over with Omega Pharma when it split from Lotto. When I stopped school, I first did work on the roads for four years and I also tried everything to build out a cycling career, but unfortunately, I had an accident when I was 23 years old which made my cycling dream impossible. I already had contact with some pro teams, and that's how I started to work as a mechanic in 1987 with the team TeVe-Blad. I started at the bottom, which meant my first task was washing the bikes, but I had some experience as in the winter I went working already in a bike shop.
I started biking myself when I was 10 years old, so this passion was already there.
My father and oldest brother also raced and I started biking with the amateurs. That's how my passion started. It was all about cycling and until today this love is still the same. The job also means you are away from home a lot and you barely have privacy, as you are always together with someone, also in the room in the evening. But on the other hand it's unique, as you see a lot of the world, which you just get for free. You get to know a lot of people and you learn to work with all kinds of different characters."
Highs and lows
"The passion for the job makes me happy that I'm still here, but also this team is a family that sticks together, and this matters a lot. Everywhere there's sometimes a discussion, but we always talk it out at the end of the day and we also progress on all the different parts such as food, material, and coaching. This year unfortunately we didn't have a great Tour so far, but this will also pass again. It consists of highs and lows.
The period I've been working here I have two bad memories. The crash of Philippe Gilbert in the Tour of 2018 is something that will stay with me forever, I was behind him in the car together with Brian Holm, and the crash of Remco Evenepoel in Lombardia, back in 2020. That is something that stays with you, from these two moments I developed some kind of fear of being in the first car. Also maybe because I had an accident myself it hits me even harder, talking about it now again is hard.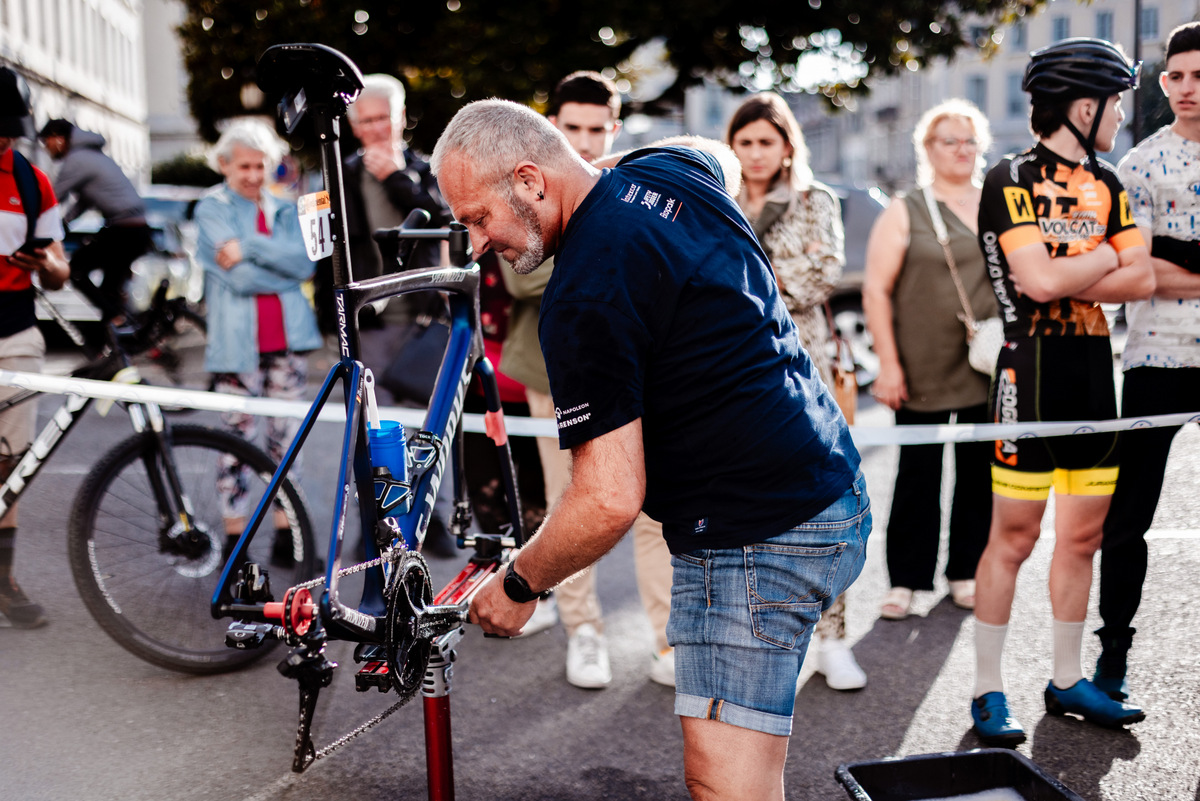 I do the hotel on this Tour together with a soigneur. That means that we go from hotel to hotel, and make sure everything is arranged before the riders and staff members arrive. That means we first have to search for parking, if you are together with other teams in the same hotel it means you need to work together and divide the space that there is. My task is to park the truck and then I have to put all the luggage in the hotel. After that I look to have electricity and water at the truck and I prepare everything so that when the other mechanics arrive I can immediately start washing the bikes and they have their material ready. But also part of my task is washing the truck, it's very important that everything is clean as it's an image of the team at the end. When the race is done I wash the bikes and help where it's needed."
Victories that you never forget
"On one side I miss being part of the race itself, but every race there's a decision of who does what. This Tour I do the hotel, but then the next race I go in the car. It's my 27th Tour de France this year. Maybe the course isn't the most beautiful one of the three Grand Tours but everything is so big that it's the most important race of the year. For me personally I think you still have to keep this ambition to be part of the biggest cycling race.
I had the privilege to be part of a Tour de France GC victory twice, in 1996 with Bjarne Riis and in 1997 with Jan Ullrich. I have some great memories also with Erik Zabel, who won the green jersey six times, and with whom I still have a good contact. Every victory is super special, but of course the hard moments are also there. Sadly for Fabio it didn't work out this Tour, despite him working so hard for it. But even in these times you have to remain positive and make the best out of it.
I have a good contact with the riders, they all still like to come for a talk and what I think is the most beautiful thing is that when I see that riders with whom I've worked in the past still say hello, it warms my heart. I still hope that we will get a stage victory this Tour, we need to keep on believing in that."
Photo credit: ©Wout Beel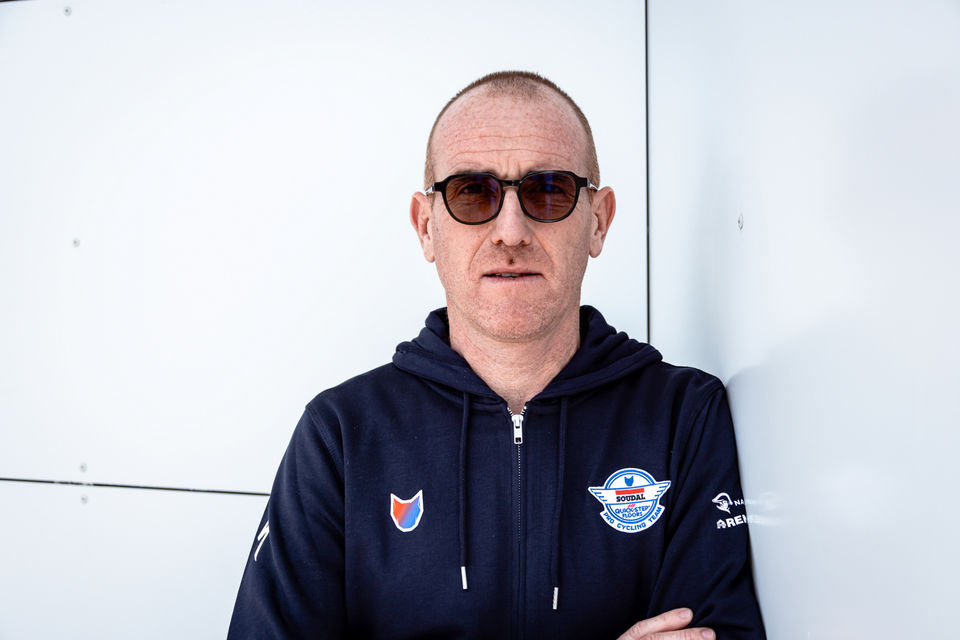 The team behind the team: Fausto Oppici
27/04/2023
Link