The Belgian Champion on his first months with the Wolfpack and returning to racing for the second part of the season.
"I look back super satisfied on my year so far. I had hoped for a start like the one I had, but you don't always get what you hope for. I think I can be happy with the victories I took, although in some races it could have been better. Nokere Koerse was really special, as it's almost a home race and the atmosphere was just incredible that day. A lot of fans were there, but also the first stage in the Tour of Oman, just after the birth of my son, was special and will always be a nice memory.
I recently did a two-week training camp in Tenerife and it went really well. I had nice weather just like in the last years. I've been going there for three years now. I heard from Bert that the weather here was not so great, so I'm happy that I could train in warm weather conditions. I also had Cameron and my son Jules with me, so it was a bit of quality time combined with training. Having spent a month together with my son, now I feel like it's more difficult to leave to the races, I can say that I already miss him.
But I'm also happy to be back with the squad in Dunkerque. This week there should be some chances to get a victory and I'm looking forward to this race."
Following the lead-out
"Pairing up with my best friend Bert for the sprints is great, I just trust him 100%, I know that he'll do everything to get me there. You know what you get from him, he's always straightforward. He's good at his job and people have seen this already, as we had some successes together this season. Before we met here in Soudal Quick-Step, we already had a habit of finding each other a lot in the bunch. Of course, it wasn't the goal to be in his wheel or him to be in mine, but a lot of times it was the case. It happened even in the youth categories, and the reason for this I believe is that we just have the same way of thinking.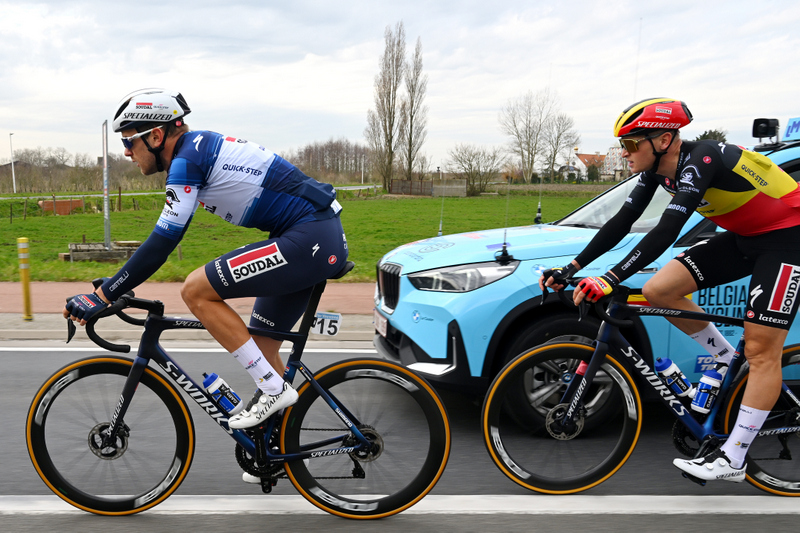 I just returned from training camp, so I'm always a bit guessing how the legs will be. On Monday and Sunday there will definitely be a chance and the stage with the cobbles should also suit me. The second day is maybe something more for the puncheurs, but I can try. The stage to Cassel will be the hardest, in my dreams I hope to still have a chance there to go for a nice result but I think I just need to focus on what I'm good at and then we'll see.
I feel good in the team, upon seeing me this week the soigneur greeted me by saying that I came home. I have a great lead-out that I can trust blindly, great material and an amazing staff, so it just goes well. I hope this week will be another successful one. Once you get a victory, you want to win more, it keeps you going. Every person always wants more, it's never enough. It's my motivation, it drives me all the time and makes me want to become better."
Photo credit: ©Luc Claessen / Getty Images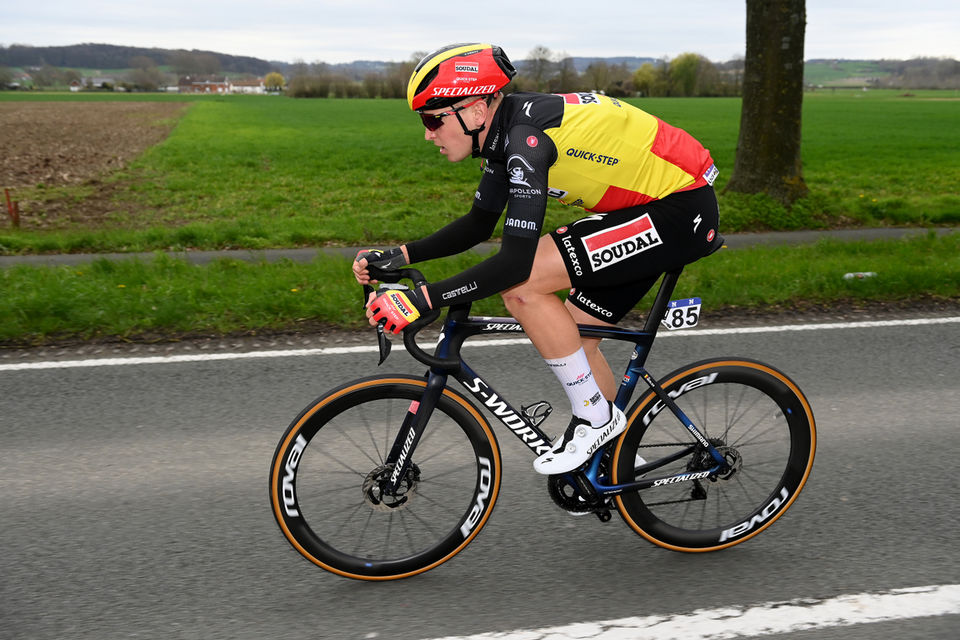 Soudal Quick-Step to the Quatre Jours de Dunkerque
13/05/2023
Link