Having made his debut this week for Soudal Quick-Step, at the Challenge Mallorca, the Dane shared his thoughts about the first weeks together with the team.
"I was nervous to race for the first time with The Wolfpack on Wednesday, but it felt really nice. I wanted to be up there with the guys. It was a challenging race with a lot of climbs and rain, but we were there with five guys, which was perfect. The key moment was at the top of the Soller climb, where we knew we had to be in the front, and we stuck to this plan. At the same time, it was important that I received a lot of trust from the team and my teammates, which was surprising for me considering it was my first race.
When we got away, they told me to just try to survive because in case it would come down to a sprint, I was their strongest card. At that point I didn't know yet if I would make it, I was thinking I would get dropped on the climbs, but they kept giving me confidence. Then I also gave everything out there to make it. Louis opened the race and he came really close to the win. In the group behind, Julian and Andrea did a full gas lead-out for me, pulling in the last kilometers so I could get in the mix. I took the sprint of that group, which was nice. I hope for a sprint also on Sunday, when I am lining up again for the final race here in Mallorca.
My form is good, it's always hard to say as it's very early in the season. I'm not yet in top shape, but a lot of guys are in this situation. In November I was a bit unlucky in training, as I crashed and had a small concussion. In the winter anyone can have a period where it doesn't go as you wish, but as long as you follow the advice of the trainers and the staff, and you don't stress too much then it's good. Everybody can get sick or have injuries."
Making progress
"I think the training camps in Calpe went well, first of all I got to know both riders and staff. Also, on the bike I felt excellent with the guys. My progression was good, like we had hoped for. Until now I'm really satisfied with the past weeks. Changing your workplace is always a bit difficult in the beginning, as you have a lot of relationships that you need to build up again from scratch. I'm quite an extravert, so I quickly feel good in a social environment.
It went smoothly, and it helped that everyone in the team was so welcoming. It was just nice from day one.
I would love to race with Michael and learn from him. I already know a lot about the lead-out, and I trust my own abilities, but I think I can still learn a lot from him. We can also learn a lot from how to work together and that can bring us even to a higher level. A few years back when I was trying to improve my ability to do lead-outs, I was of course looking at videos and analysing lead-outs and sprints. Often Michael showed up as he did a great job so many times. That experience that he has from doing it for so many years is invaluable. He has experienced almost every kind of scenario in the sprint, so he can of course teach me a lot. That's what I'm also keen to learn."
Staying positive even in the difficult moments
"My idea is that you can learn something from everyone. This is such a professional team with good riders, where everyone has something to share, and I think that's really valuable that we also have an open mindset. We want to make each other better and we aren't afraid to race from the front. I like the culture that we are riders, nothing is given to you, but you have to fight for it. And you fight for it together.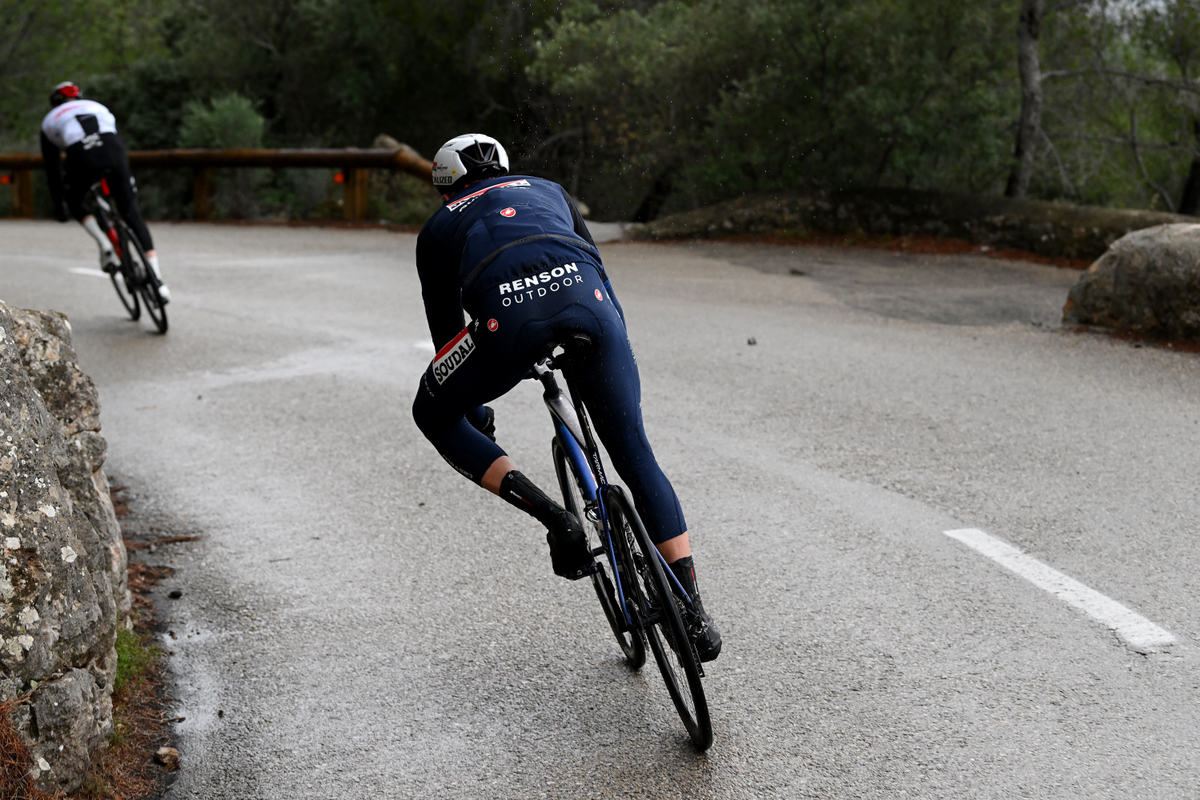 I try to be positive in every situation. Often it can be hard, when the racing is difficult and the fatigue is high, so it's not easy to smile or laugh. But when you feel like smiling you shouldn't hold it back. I enjoy laughing over the dinner table with my colleagues, I like when someone makes a joke, that also makes everyone more relaxed. I'm a very social person.
When I'm on training camps I talk with my family at home. When I'm at home I like to spend time with my friends and family, that's really how I recharge my batteries. Sometimes I also just charge them by just being at home, but very quickly I get tired of it. I need contact with my friends and family."
Photo credit: ©Dario Belingheri / Getty Images