The Brit – who is about to put a wrap on his third Corsa Rosa – talked about this year's edition, going in the breakaway, rooming up with Mark Cavendish and his plans once the race is over.
"It has been a hard three weeks, as expected of course as it's a Grand Tour. I went into the breakaway a couple of days ago but it didn't work out on those stages. Every time I thought it was a good day to go in the breakaway, but the peloton saw it otherwise. When the whole bunch thinks that the escapees are going to arrive at the finish, it's a big fight to get in, so it's never easy. Mauri and Mauro have shown how strong they were the last few days, and of course we'll try again today, on the final mountain stage of the race."
"We've for sure enjoyed the Giro, I think it took the pressure out straight away when Cav won the third stage. I guess now there's a bit of a feeling we needed another victory, but at least we haven't had the frustration of coming close without a win. Having had this victory at the start means it was a bit easier to deal with some of the disappointments."
Difficult period behind
"In many people's eyes I didn't have the perfect preparation, but I was still very happy to come to the Giro. I love to be at this race. I still had Coppi e Bartali, Basque Country and Romandie to prepare, maybe not enough weeks of training, but still I can be quite happy with my level considering where I was in January-February. I've struggled with my knee before, but this one was particularly bad in terms of how long I was off the bike. Thanks to the medical team it got sorted and I am here. It's surprising if you think I wasn't on the bike until the end of February. At that time it was really frustrating. Mentally I don't like to think about it, I went home to the UK and tried to escape the world of cycling a little bit. But as soon as I got back on the bike of course I had a lot of motivation."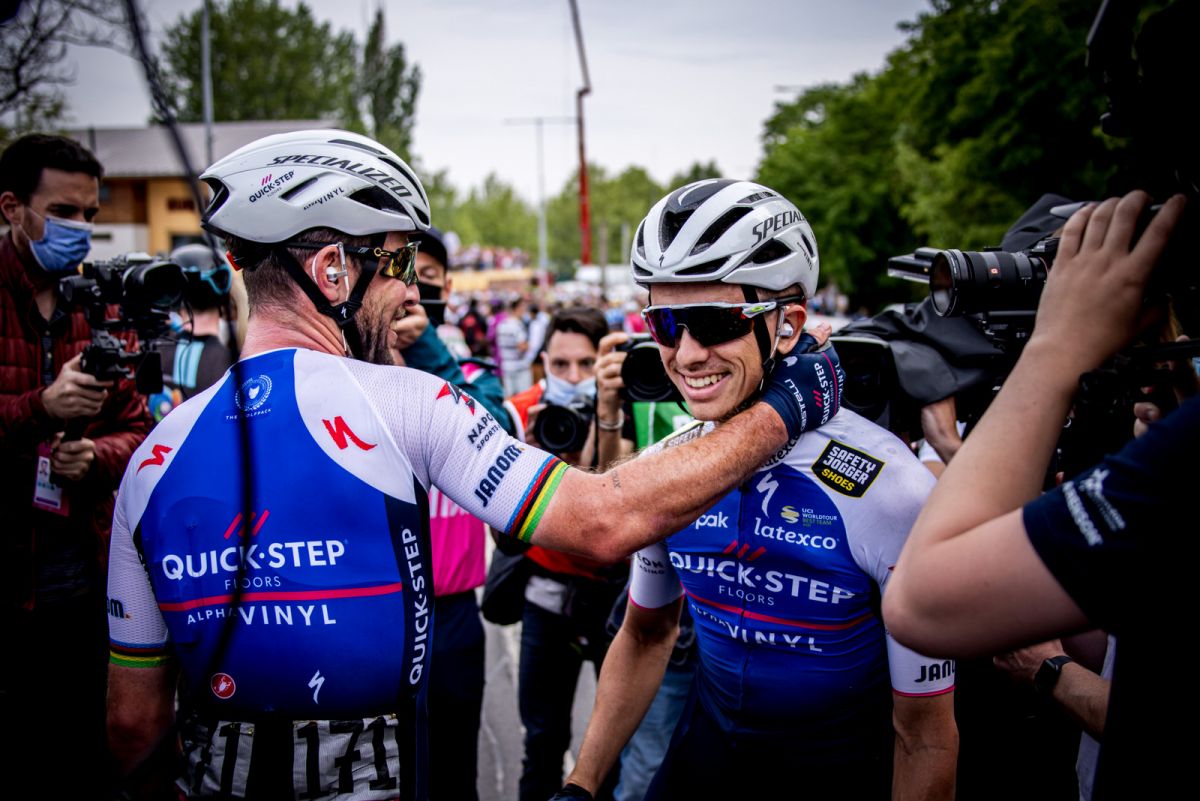 "Here I'm rooming with Cav. It's been a lot of fun actually. I never roomed with a British rider in a Grand Tour before. He's the one I looked up to since I've started cycling. It's surreal to think I'm here in the room with him, but it's been lovely, we had a good laugh. The discussions about racing we get it quickly done and talk about how it was, but without too much stress and then we talk about other things."
Sleep and recover
"It's always a little bit of a strange period after the Giro, normally next up is the National Championships. I'll try to maintain the form and then build up towards the second part of the season."
But first I'll not set the alarm at 8am in the morning anymore, I'll sleep in as long as possible.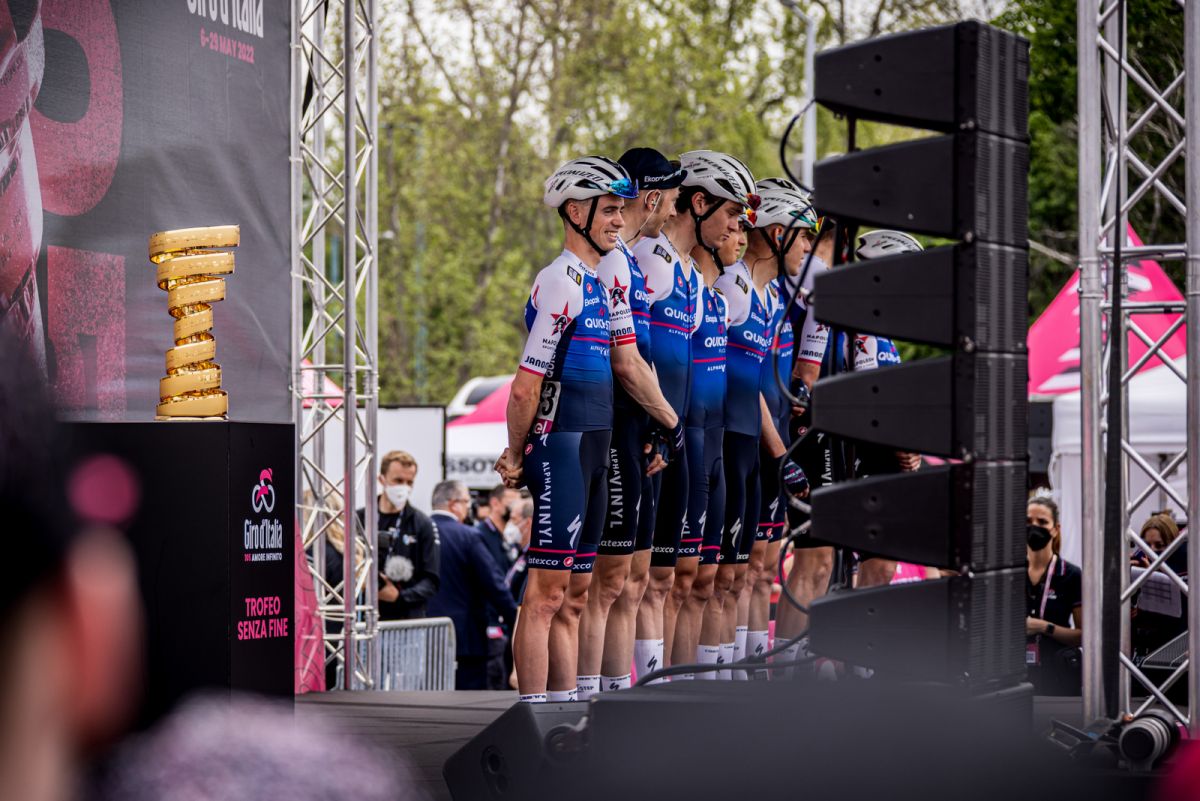 "I feel a bit tired, it takes me a bit time to get up as every day in a Grand Tour it gets a bit more difficult, so it will be nice to go home and to recover. After three weeks of hard racing, that's the most important."
"We aren't finished yet, I think it's easy to say that the sport has been getting faster, but I'm not long enough in the sport to really compare. Definitely this Giro has been hard, the level has been really high. We had two or three easy days in the start, it's has been a big fight for breakaways, a big fight on GC days, so I think it's fair to say it has been tough, but the weather has been a plus this time around. I didn't like last season with all the rain, but this year it has been a sunny Giro and that helped during these three long weeks."
Photo credit: ©Wout Beel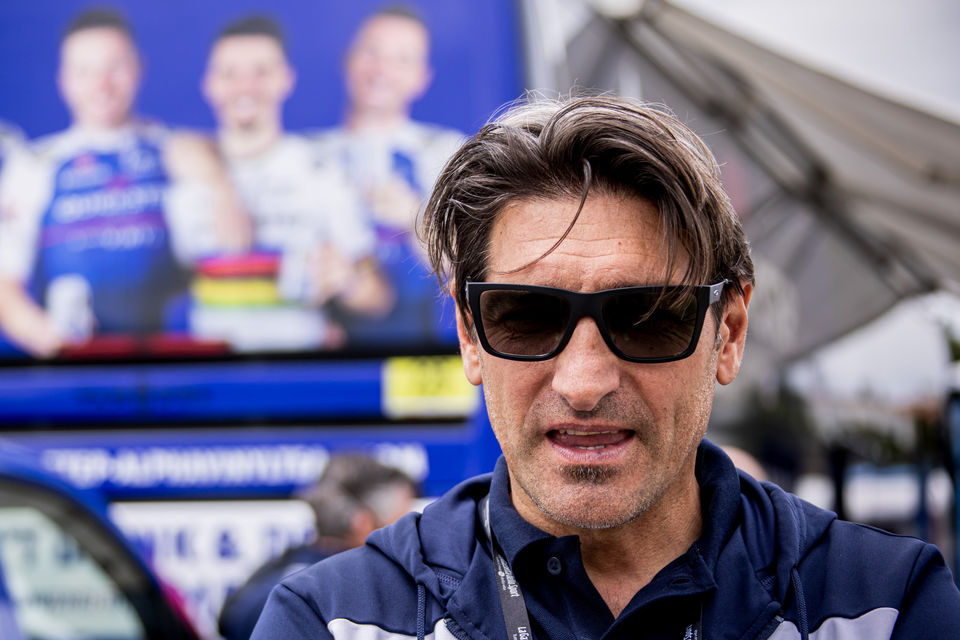 Davide Bramati: "I can't sit in the team car without passion"
25/05/2022
Link