The Belgian on the day he became the first reigning World Champion to win the prestigious race.
"It's no secret that Clasica San Sebastian is one of my favourite events on the calendar. It's not just because it is where I got my first World Tour win back in 2019, but it's also the hard climbs, the amazing scenery and the incredible fans in the Basque Country that make this one of the best days of the whole season.
This year the race was even more special, because it marked my final outing in the rainbow jersey before traveling to Glasgow. Coming to the start, we had a plan in mind: to keep everything under control from the start and make the race as hard as possible, and the superb Soudal Quick-Step team I had around me did just that. That's why, after the huge amount of work the guys put in, I decided to attack from the distance, with 70 kilometers to go, and make it an open race.
I must be sincere and say that the move wasn't part of the original plan, but I quickly got a gap, and as soon as this happened, I wanted to see if I could take some guys with me. A strong group formed at the front and we worked well together, increasing our advantage and becoming more confident in our chances of staying away with each kilometer.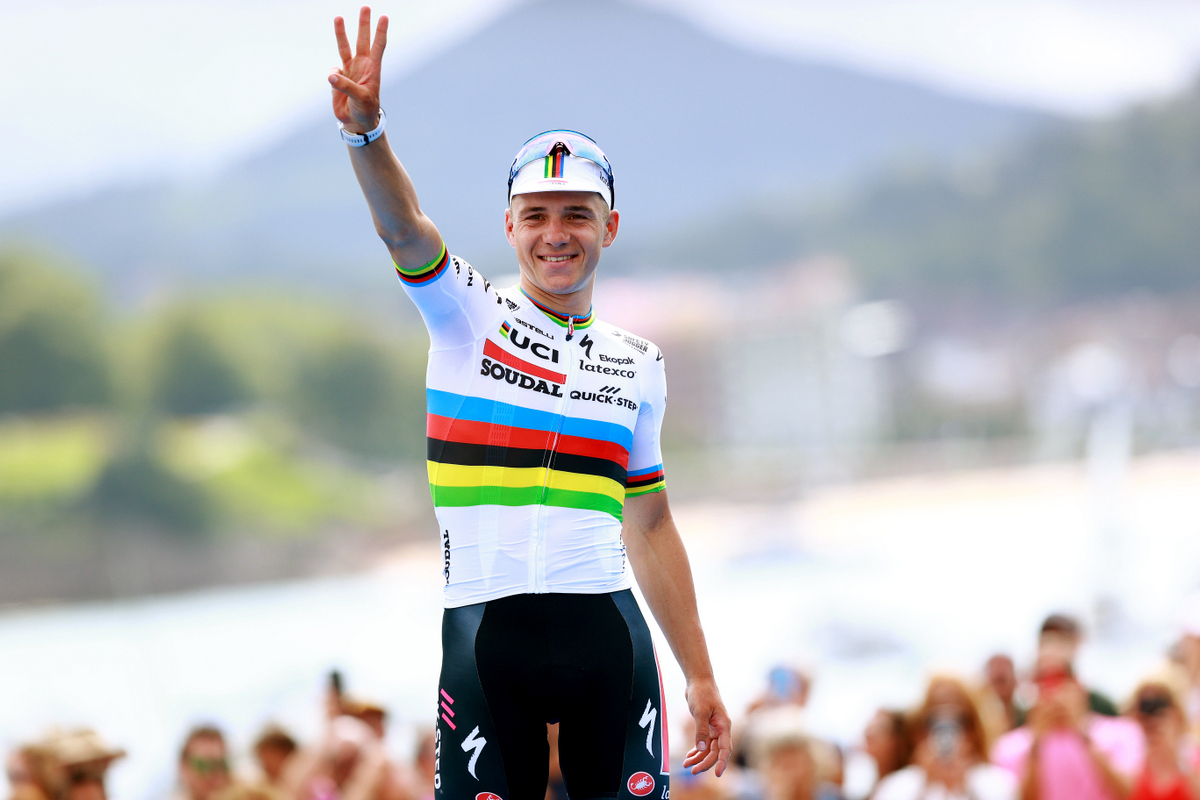 On the last hill I ramped up the tempo and made another selection, and in the end, it was just myself and Pello who arrived together on the Boulevard. I knew he was a fast finisher, but at the same time, I was confident in my sprint, which I knew I had improved a lot, especially after a hard race, and felt I had the power needed to make the difference. Winning San Sebastian for the third time in as many participations and tying the great Marino Lejaretta for the number of victories in the race made me very happy. It was one of my best wins of the year and I'm already looking forward to returning there."
Photo credit: ©Gonzalo Arroyo Moreno / Getty Images