The Dane recounted his finest day of the season, on the roads of the Grande Boucle.
"We had a pretty rough Tour de France this year, it was a really difficult race for us but we kept believing and remained really keen on showing our Wolfpack spirit and winning mentality. At the start of stage 18, we also knew there weren't many opportunities left, so we were determined to give our best and keep trying, no matter how slim were our chances. The peloton was also tired after so many hard mountain stages, so a breakaway could have made it.
As soon as I went up the road as part of a small group, the situation wasn't ideal for us. I would have preferred to have gone with seven or eight riders, but coming off some really tough days I didn't completely rule out the possibility of going all the way. The pace was insane the entire time, we pushed hard but the gap hovered around one minute because the peloton kept chasing the entire time without giving us too much space. On the other hand, what helped us was that despite being in just four at the front we rode the entire stage as a full gas team time trial, and this made the difference in the end in our favour.
Entering the final kilometer of the stage, we could feel them behind but we had confidence we could pull it off and with 200 meters to go I opened my sprint and just kept going, leaving everything out there. It was incredible to take my first Tour de France stage victory, especially after all the problems I'd had since the summer of 2022.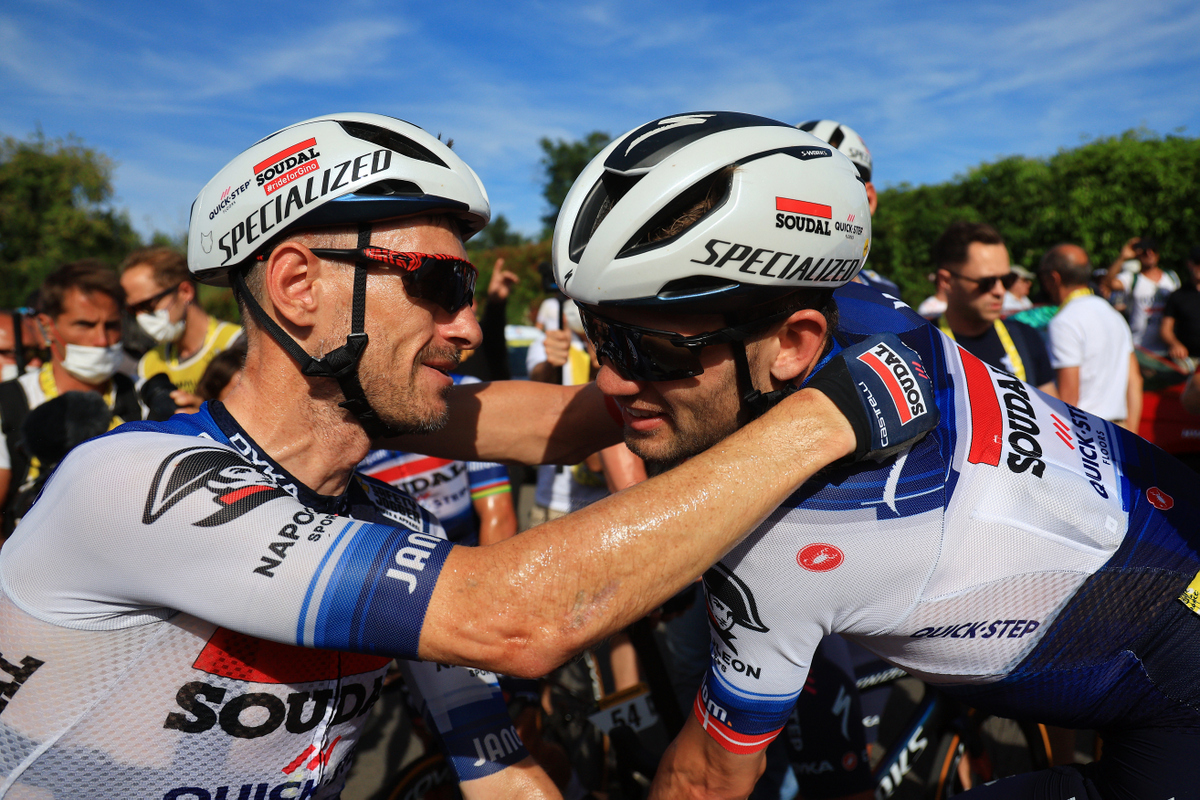 I had come a long way and what I achieved wouldn't have been possible without all the people who helped me and the amazing team that is Soudal Quick-Step. I was delighted that despite our setbacks our squad kept fighting and believing, and eventually got that win, our 50th at the race. It was really cool to help the squad achieve that milestone."
Photo credit: ©Tim De Waele / Getty Images