Soudal Quick-Step's 23-year-old becomes only the third Belgian to win Germany's oldest race.
Ilan Van Wilder entered the 37th edition of the Deutschland Tour in search of his first success with the pros and concluded it with two victories in the bag, including the general classification, which he won with a margin of eleven seconds. By doing so, Ilan signed off Soudal Quick-Step's 76th overall triumph in a stage race in the last 21 years, and the second of the season, after the UAE Tour.
It was a well-deserved success for the Belgian – who earlier this summer extended his contract with the team until the end of 2025 – as he became the youngest rider in the last 76 years to win the competition that was created in 1911. On top of this, Van Wilder took home also the white jersey, which rewards the best youngster of the Deutschland Tour.
The final stage in Bremen came down to a mass gallop, and Soudal Quick-Step was involved there with prologue winner Ethan Vernon, who took sixth place in this hectic sprint, enough to secure the points classification and the green jersey that came with it.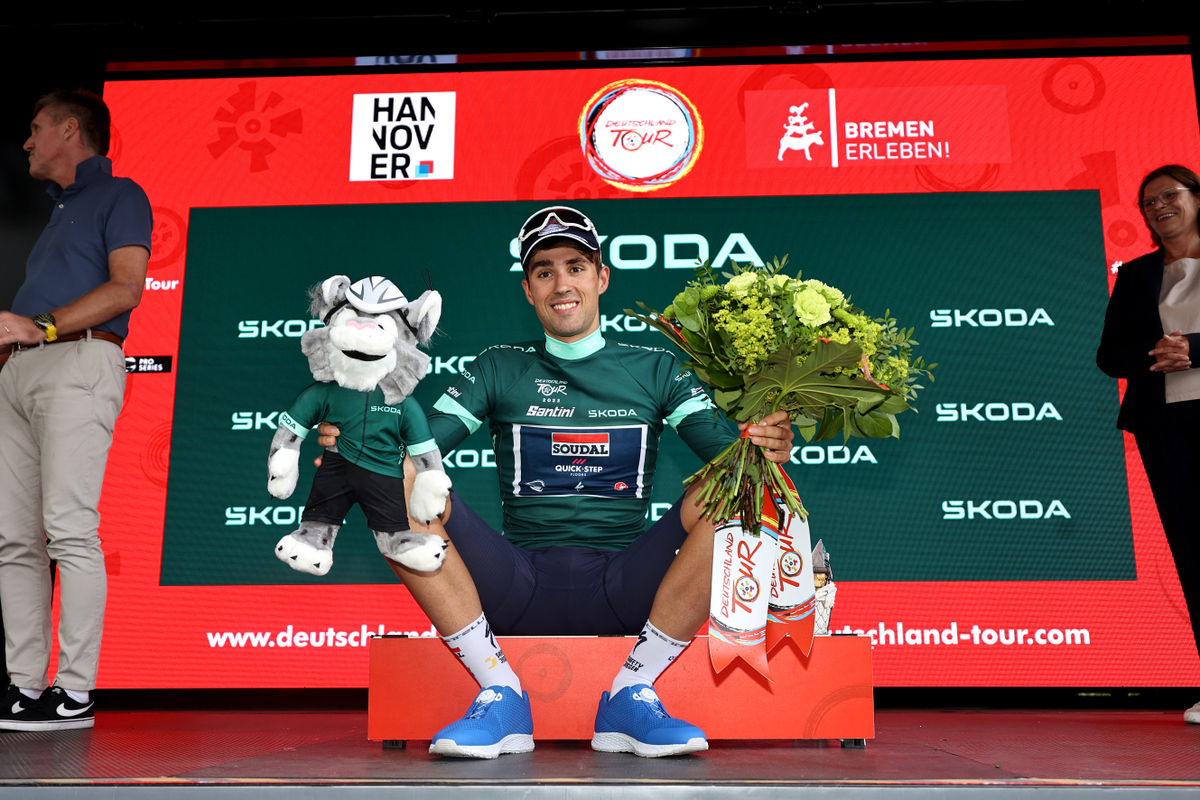 "It's a great feeling to take both my first pro victory and my maiden GC win, all in the same week. It was an amazing race with the team, and we can all be proud of what we achieved here. After I got the stage victory on the second day, the boys did a great job helping me defend the jersey, and I want to thank them for that and for being there also in the most hectic moments."
"I think I found a balance when it comes to my role in the team. I want to grow further and get good results in this type of races, but at the same time I want to help the squad in the Grand Tours. Now, after this success, I can't wait to go to Canada with the boys, where we hope to score some more solid results", Ilan said after delivering Soudal Quick-Step's 43rd win of the season.
Photo credit: ©Christian Kaspar-Bartke / Getty Images