The Elimination Track World Champion holds three distinctive jerseys after his excellent day at the office.
Ethan Vernon confirmed his prowess against the clock on short distances, taking his fifth victory of the season on the Deutschland Tour prologue. The opening day of the event put on the table one of the shortest races of the year, just 2.3 kilometers on the streets of Sankt Wendel, a small town situated on the river Blies.
The last Soudal Quick-Step rider to leave the start house, Vernon produced an amazing display of speed and power on a tricky course which allowed him to improve the previous fastest time at the finish by an incredible three seconds. Only a handful of riders were left to conclude after him, but none of these could get close to his 2:23 time, and the 22-year-old from Bedford became only the second British rider to win a stage at the Deutschland Tour.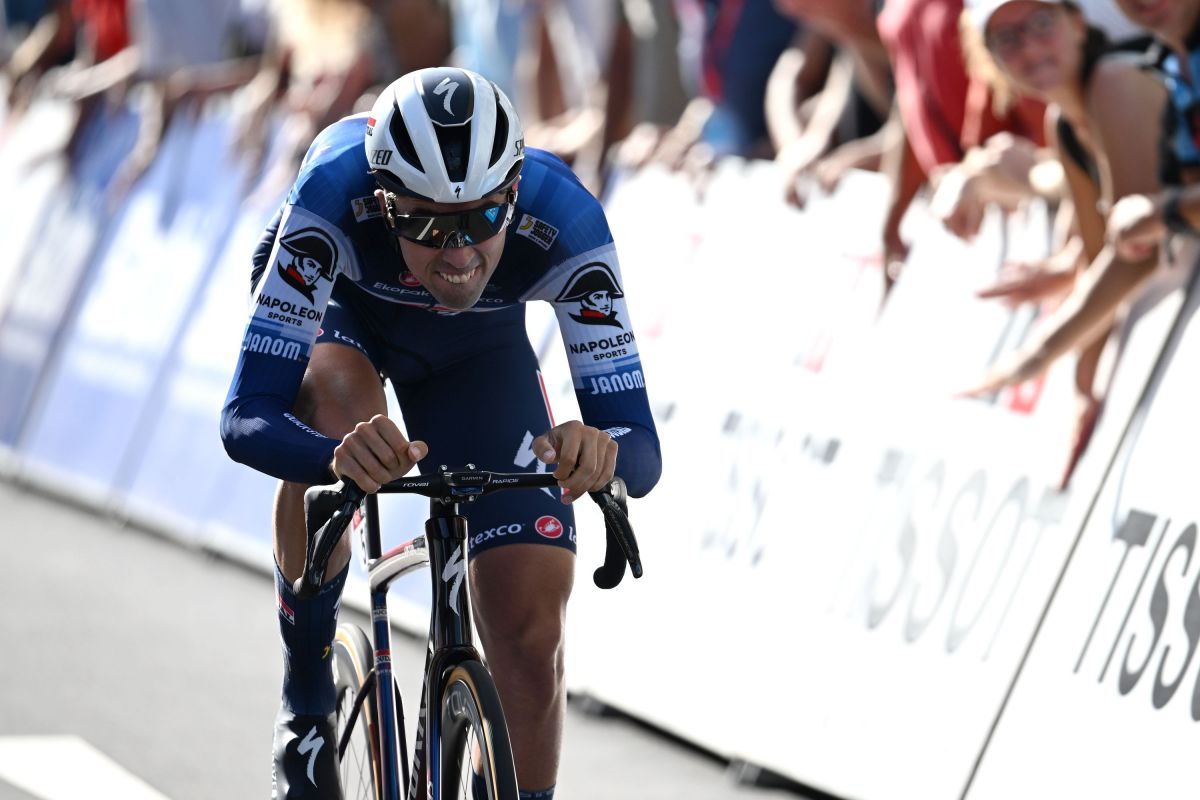 "It was a really good day. I came here from the Worlds, where I competed on the track, and I'm happy to see the form continues to be there. I went full gas from the start, found the right pacing and I am incredibly delighted with the outcome, especially as I wasn't expecting a win today. We have more goals here as a team, we want to do a good general classification and we'll try to give our best in the next stages", said Ethan – the most successful British rider of the season – who leads three classifications after his win: overall, points and youth.
On top of that, thanks to this victory – the Wolfpack's 41st of the season – and the solid efforts of Jannik Steimle and Mauro Schmid, Soudal Quick-Step is first in the team standings.
Photo credit: ©Christian Kaspar-Bartke / Getty Images