The Frenchman powered to our squad's 47th victory of the season.
Soudal Quick-Step was a team on a mission Wednesday morning, when the Okolo Slovenska got underway from Kosice, the country's second biggest city. On the very first classified climb of the day, our team went on the offensive with Kasper Asgreen and Rémi Cavagna, who were joined by a dozen riders, together with whom they quickly established a solid 1:40 gap over the peloton.
On paper, the bunch had plenty of terrain left to recover this deficit, but the leaders worked well together, and by the time they got to the bottom of the Slansko ascent, their advantage was still looking good. It was after this climb and the feed zone, as the road began going up again, this time for the second intermediate sprint, that Rémi made his move, taking the three bonus seconds and instantly opening a margin over the now reduced group, where Kasper remained to mark moves.
Using his superb time trial skills, the "TGV of Clermont-Ferrand" put two minutes between him and his former companion as the race entered the outskirts of Kosice, and even though the quintet behind managed to pull back a couple of seconds in the closing kilometers, Cavagna still won with a hefty gap that puts him in firm control of the general classification.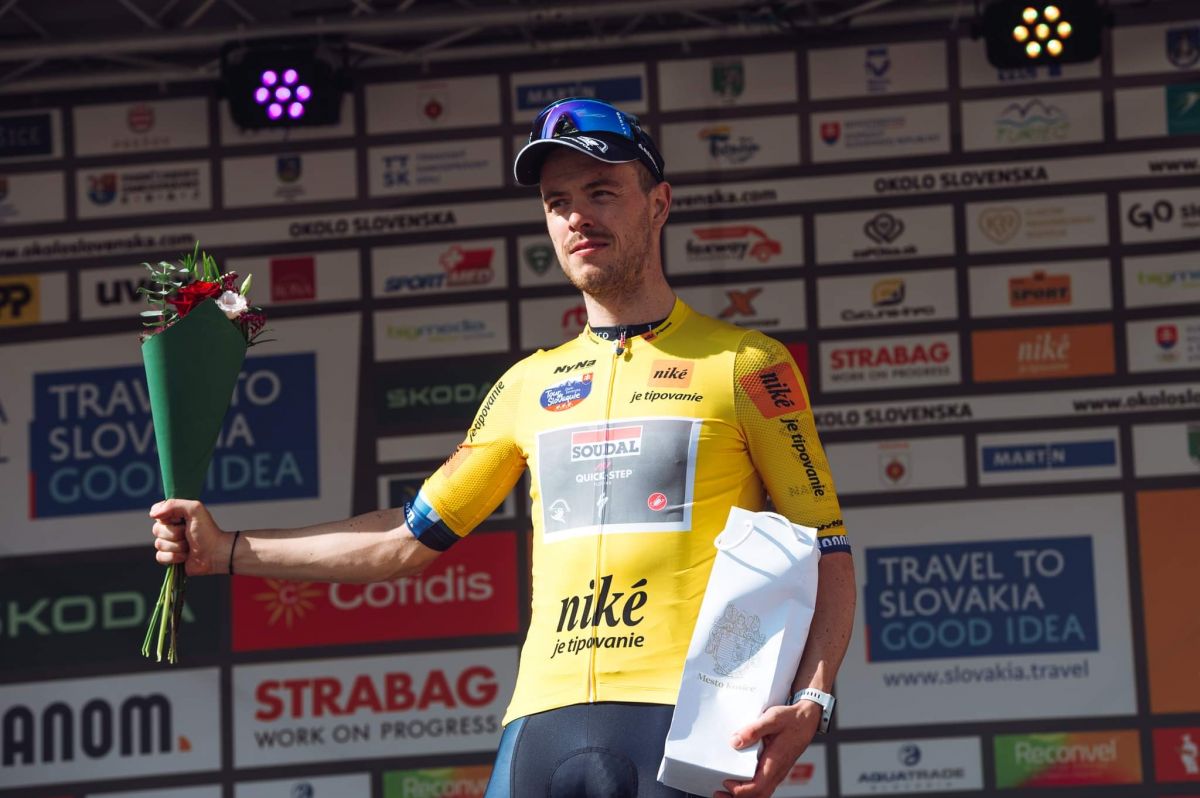 "Our goal today was to go for the win with Tim Merlier, but we knew that it was going to be difficult with those climbs in the first kilometers of the stage, and that's where the breakaway formed. It was a strong group at the front, but when the collaboration stopped, I decided to attack with 50 kilometers to go. I knew that Kasper in the group behind and my teammates in the peloton would protect me, and it was a great team effort today."
"It felt good to take a solo victory, something which has become my trademark. It's nice that we now lead the overall standings with a good margin, and we'll do our best to remain there, motivated also by the fact we are racing in the country of our sponsor, janom. I'm very determined, the form is there, and the team is very solid, so we are really confident in our chances", said Rémi, who also leads the points classification, after the stage which saw Kasper Asgreen round out the podium by finishing a strong third from the chasing group.
Photo credit: ©Jan Melicher