Soudal Quick-Step's rider was again in the mix, leaving his mark over stage 15 of the race.
Remco Evenepoel made the headlines on the final stage before the second rest day, as the peloton left the Pyrenees behind and took on a less demanding route between Pamplona and Lekunberri. But before going in the breakaway for the second consecutive day, the Belgian Champion and his Soudal Quick-Step teammates went to the podium with the Moroccan flag to show their support for the country that just a few days ago was hit by a massive earthquake.
Then, as soon as the peloton exited the neutral zone, Remco launched one of his many attacks of the day, determined to make it into the front group as he knew that the 158.5km stage was tailored to a breakaway. In the beginning, the Belgian Champion wasn't given any leeway by the peloton, but just like on Saturday, he never stopped and continues to push on the false flat leading to the first classified climb, and in the end, he was rewarded for all that effort, when a breakaway formed on the Puerto de Lizarraga.
Numbering around fifteen riders, the strong group up the road established a nice three-minute gap over the chasers, in part thanks to the same generous efforts of Evenepoel, who also made sure of racking up the points at the top. On the first ascent of Puerto de Zuarrarrate, several riders tried to zip clear, but Remco kept things together and further extended his buffer in the mountain classification.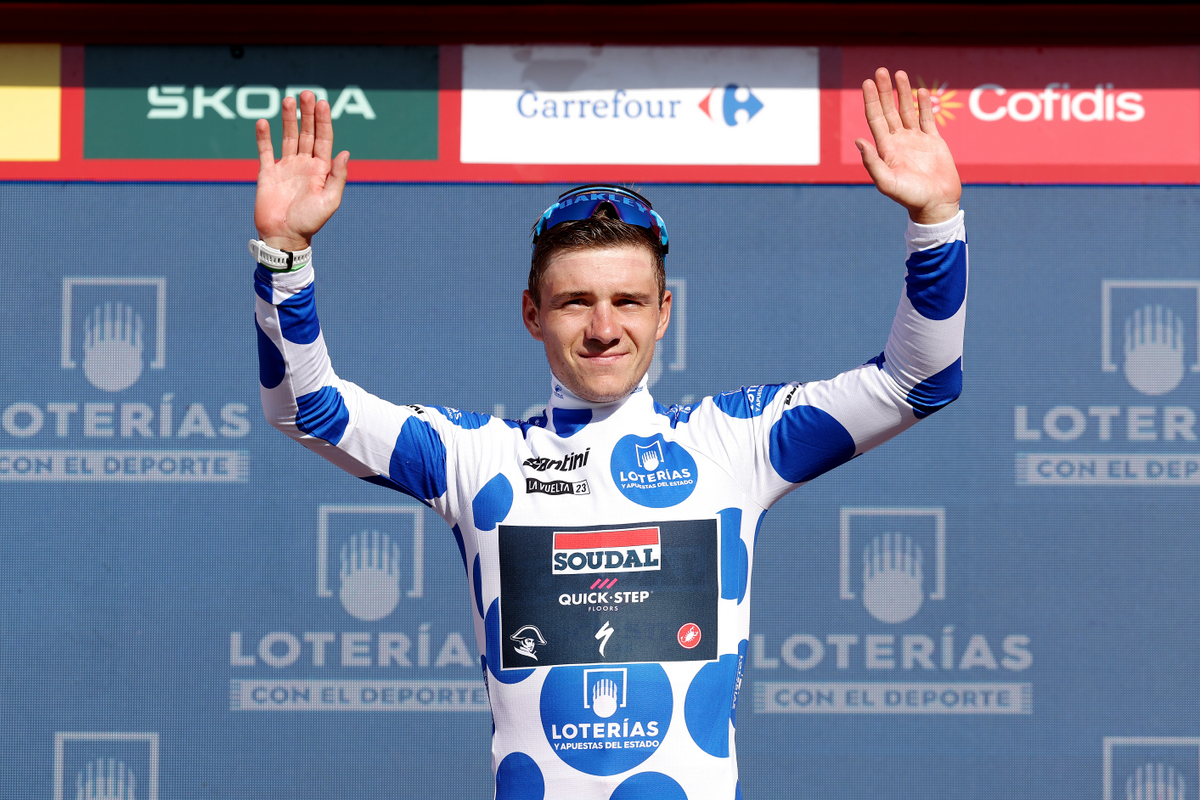 It was on the final climb that the serious moves began to come, and the 23-year-old found himself with some ground to make up behind a strong three-man group. Despite having to cut what looked to be an insurmountable 30-second deficit, the World ITT Champion almost made it back on the descent with the others clinging to his wheel – taking advantage also of some cat and mouse games between the three leaders – and concluded the stage just two seconds behind winner Rui Costa (Intermarche-Circus-Wanty).
"I went quite deep today and began feeling quite quickly that my legs were a bit tired after Saturday's ride, but that didn't stop me from giving my best. I would have loved to win again, but you can't do it every time, and this fourth place is the most I could get out of it. I'm looking forward to the rest day, and then I will continue to focus on taking the best climber jersey home", explained Remco, who picked up the prize awarded to the most combative rider for the second day in a row.
Photo credit: ©Tim De Waele / Getty Images