Second victory in four years for the "TGV of Clermont-Ferrand" in the race against the clock.
Rémi Cavagna put in a truly dominant ride Thursday afternoon in Cassel, taking his second gold medal at the National ITT Championships after the one of 2020. The "TGV of Clermont-Ferrand", one of the pre-race favourites, gave absolutely no chance to his opponents as he delivered the 68th national title in Soudal Quick-Step's 21-year history.
The penultimate rider to roll down the ramp, Rémi had a strong start, going through the first checkpoint just one tenth of a second behind the reigning champion. Cavagna, who came here after a solid outing at the Critérium du Dauphiné, ramped up the speed in the second part of the 31.3km course and set the fastest time at the remaining splits. Not even the final climb to the line, averaging 8.8% over 900 meters, could stop the 27-year-old from powering into the hot seat and to the win with a phenomenal time of 39:36, more than half a minute clear of the next rider in the ranking.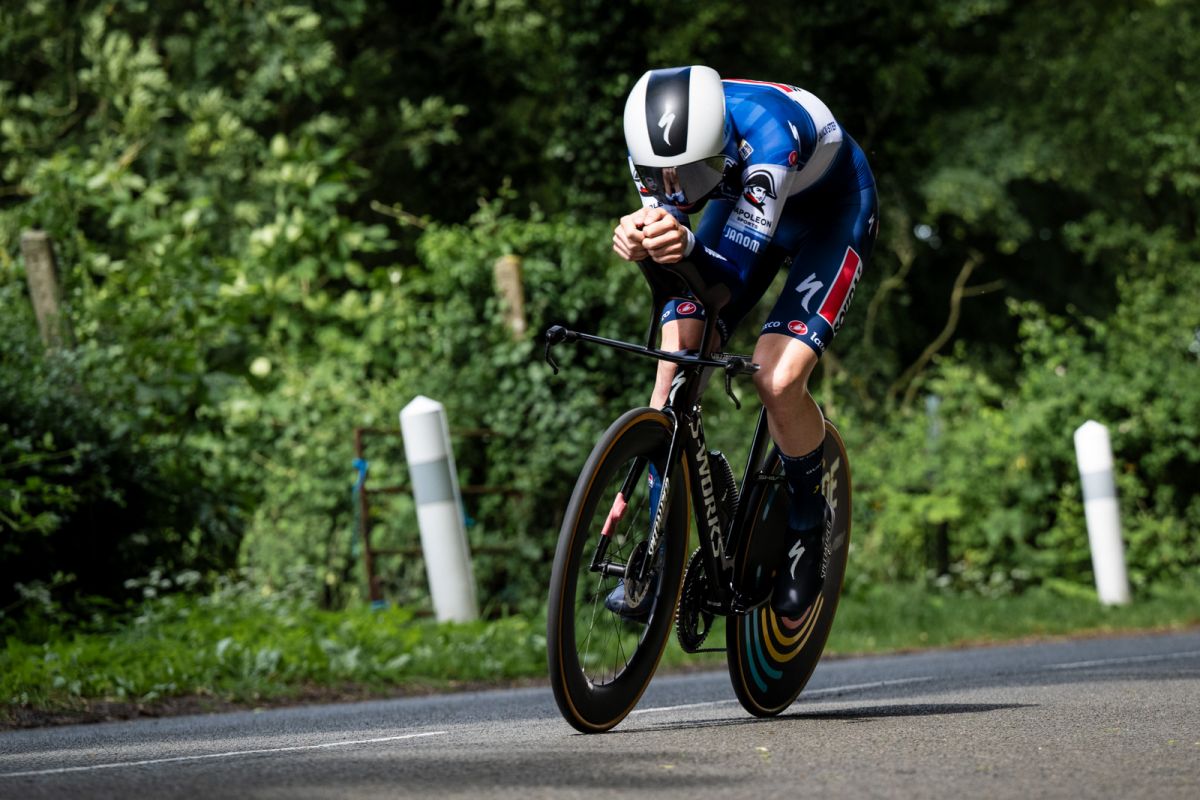 "It's amazing! To have this jersey again means a lot to me. It's an honour to wear the colours of my country in the time trials for the next twelve months, it's something that makes me very proud. I knew the parcours suited me, I made some recons this week and was aware that on the final hill I needed to still have some power left, so I put in a solid ride from the beginning but kept some energy to increase the tempo there."
"The fans were really incredible today, they made a fantastic atmosphere out there as they encouraged me from the start. This victory gives me extra motivation for Sunday's road race, where despite the fact we will ride in just three, we are confident we can go for a good result", added Rémi after his third win of the year.
Photo credit: ©Billy Ceusters