The 29-year-old scored his first podium for the Wolfpack.
Louis Vervaeke came within a wheel from his first pro victory in Trofeo Calvia, the first appointment of the Challenge Mallorca, which signalled the start of the team's European season. Taking place over a 150km hilly route around Palmanova, the race was an eventful one with Soudal Quick-Step as one of the main protagonists.
With 60 kilometers to go, the Wolfpack made its move, attacking from the peloton with four riders: Julian Alaphilippe, Andrea Bagioli, Casper Pedersen, Ilan Van Wilder and Louis Vervaeke. The quinted were joined by seven other men, making it a strong chasing group, which under the impetus of our squad quickly put two minutes between them and the bunch. Due to a crash – fortunately, without serious consequence – Ilan was forced to abandon, but our team continued to push the pace. Then, when the remaining escapees' gap dropped below a minute, Louis surged clear on one of the numerous climbs on the course, only Rui Costa (Intermarche-Circus-Wanty) being able to join him.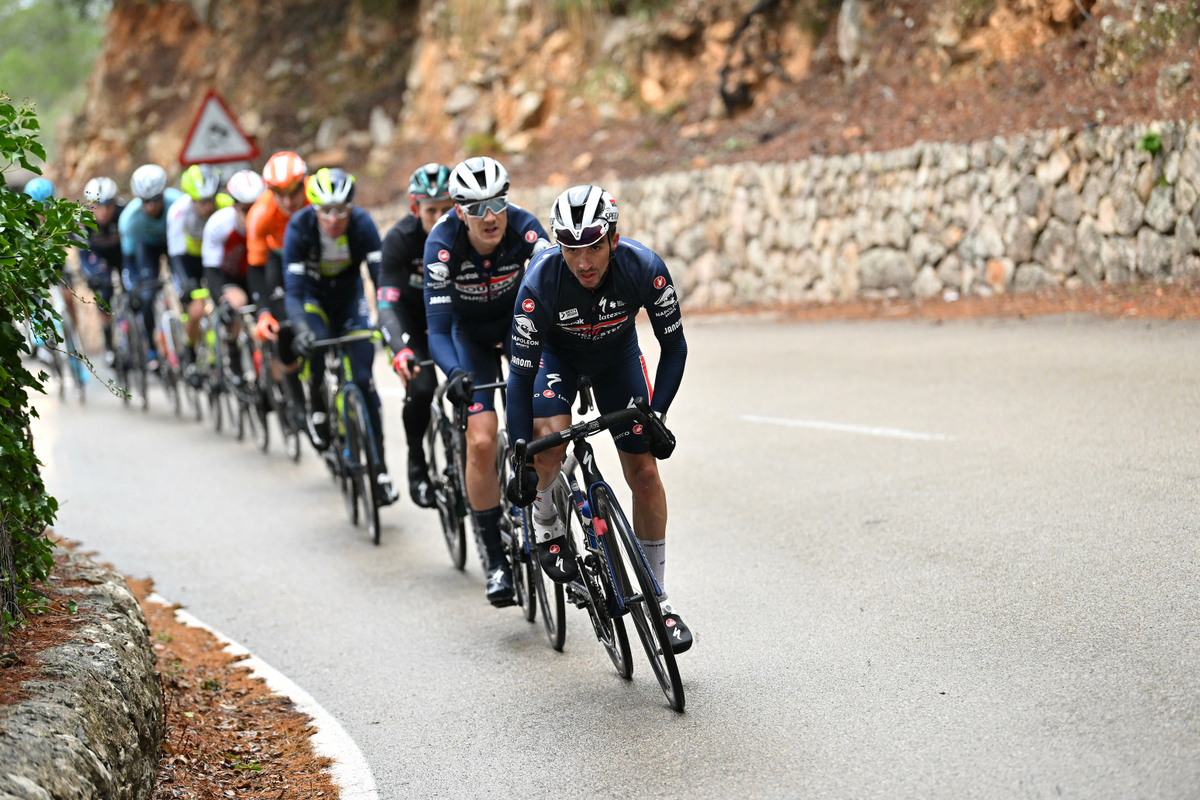 Making his first appearance of the season, the Belgian displayed a good form as he joined the two riders in the front before launching another dig, this time with around twenty kilometers to go. This short but strong attack left him alone up the road, but despite the 15-second gap he carried into the last ten kilometers and his all-out effort, the race was far from being over.
Seven kilometers from home, the riders he had dropped on the climb made their way back, and the three of them arrived together on the finishing stretch, where Louis came very close of getting the victory, which was nailed on the line by Rui Costa. The chasing group arrived seconds later, and Casper proved to be the fastest one, taking fourth.
"We knew the descents here are technical, so each time we took on one we tried to be in the best position at the front of the peloton. That's how we managed to ride away. Sadly, we lost Ilan, but we continued to believe in our chances. I felt good today, so I tried something, but unfortunately, they caught me with just a few kilometers to go. In the sprint I did my best, but I am not the fastest, so the result is logical. The important thing is that we showed how motivated we are, this makes us confident for the next races here in Mallorca", said Louis, who took the intermediate sprints trophy at the end of the day.
Photo credit: ©Dario Belingheri / Getty Images