Soudal Quick-Step on the top of the podium in the Belgian cyclo-cross race.
Tim Merlier became the first Soudal Quick-Step to raise his arms in the air and celebrate a victory, after a strong ride in the mud of Zonnebeke. The 30-year-old Belgian, who will soon start his road season with the Wolfpack, filled a gap in his palmares, as Saturday's win was the first in a cyclo-cross race in his home country.
A leading group of eight riders – featuring Tim – formed soon after the explosive start, but the hard course made it really difficult for one of them to open a gap. The status quo was maintained until the penultimate lap, when Merlier countered a move and immediately sensed an opportunity, powering clear and keeping off the chasers for a spectacular solo win, his first in a cyclo-cross race since the one he got in Mannheim, nine years ago.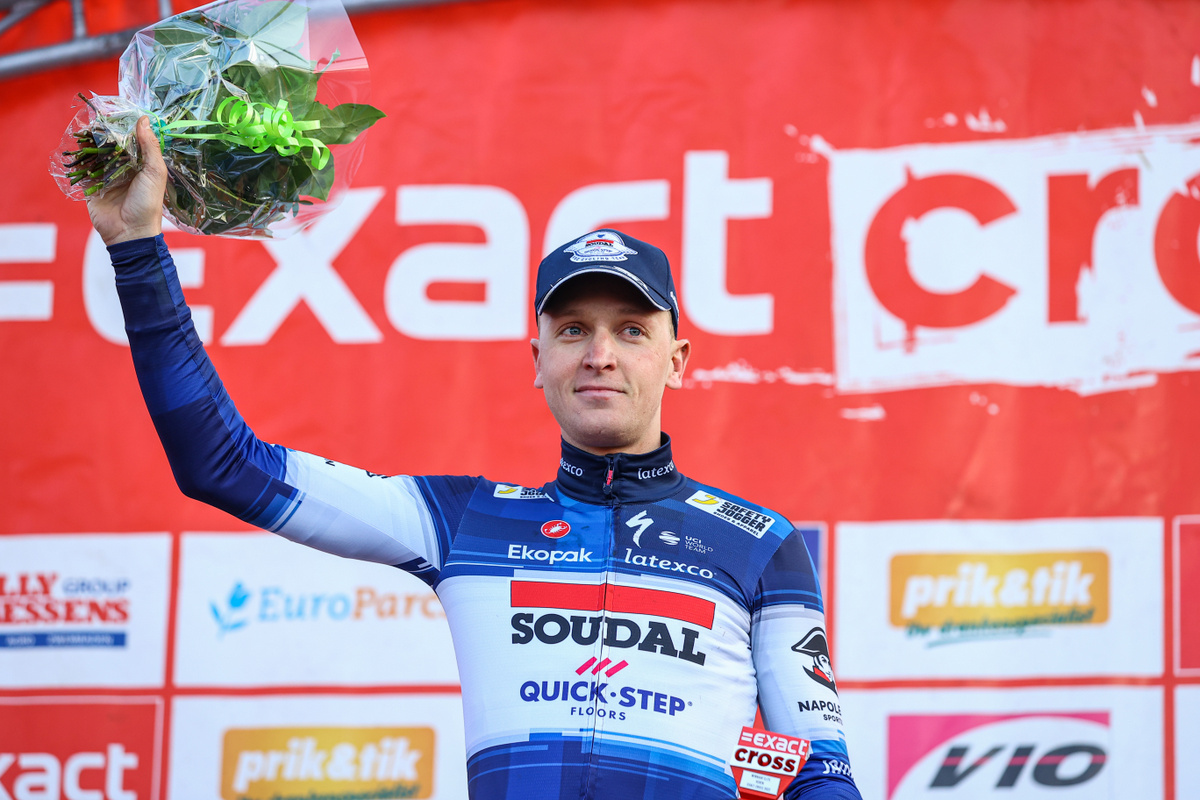 What made this weekend's victory even more special was that it came in the exact same place where two decades ago, a 22-year-old Sven Vanthourenhout won the Kasteelcroos, signing off the first win in the history of the Wolfpack – a perfect start for what later became one of the most successful teams in the history of the sport.
"I didn't have a great start, but that wasn't important on this course. There were some early attacks, but I kept my composure and countered them easily, knowing that I could fight for the podium if I made no mistakes. Then, on the penultimate lap, Ryan Kamp tried to go clear, so I didn't hesitate and went to the front, used my power and almost instantly opened a gap. To win a cyclo-cross race is never easy, that is why this result – which came in the Soudal Quick-Step jersey – makes me so happy. It shows my good form and gives me confidence for the road season, which is about to begin", said an elated Tim, whose road debut for the team will happen in Oman.
Photo credit: ©David Pintens / BelgaNews