Quick-Step Alpha Vinyl's rider calls it a season on home turf.
Tuesday was a day of celebration. For Remco Evenepoel, who got to wear the rainbow jersey in a race for the first time since conquering it more than a week ago in Australia, for Zdenek Stybar – whose time with the Wolfpack came to a conclusion after twelve beautiful years – but also for Iljo Keisse, who made another step towards retirement the moment he arrived at the finish of Binche-Chimay-Binche, hand in hand with Evenepoel.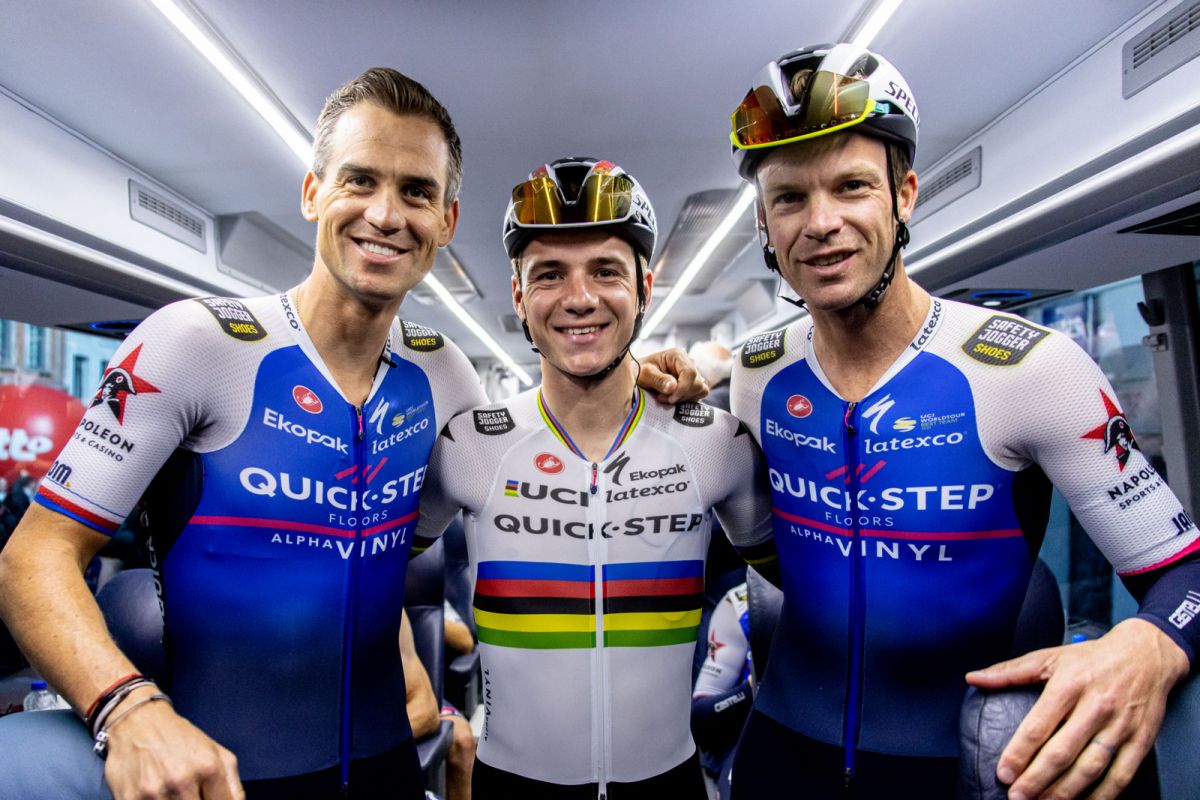 Belgium's first World Champion in a decade was keen on postponing his holiday to compete one more time alongside Iljo, the man who guided him in the peloton ever since turning pro in 2019, but the 22-year-old Belgian didn't stop at this and even spiced up the race with some of his trademark long-range attacks that split the peloton before eventually relenting and riding together with Keisse the last twenty kilometers of the race.
I came here to see these amazing fans, to enjoy my first race in rainbow and to race alongside Iljo.
"He had a big impact on my career and taught me a lot of important things, for which I will be forever grateful. We were roommates many times in these seasons and it's been a real pleasure to be again on the team with him before he retires", said Remco at the finish. "It was beautiful also to see so many fans before, during and after the race. The people have been fantastic since I returned from Australia and it gave me goosebumps to see them come in huge numbers and give me such a warm and beautiful welcome today, and I thank them for that."
Photo credit: ©Wout Beel