Senne Hulsmans (18) and Jan Kino (19) will be part of the Soudal Quick-Step Development Team next season.
As a first year U23, Senne Hulsmans scored some strong top ten results in one-day races – eight, to be more precise – and even had the chance to race against the pros. Jan Kino, his Belgian teammate whose focus is on climbing, struggled a bit this season due to health reasons, but he is ready to put this behind as they are both focusing on the next step in their career.
"It wasn't an easy season, as it was my first year on Continental level. But it was a year where I got to learn a lot, to gain more experience and to build for the future. Riding the GP Monseré and the Antwerp Port Epic against the pros definitely helped, as I could see how an event is raced at that level", Senne Hulsmans said.
"This move is a dream coming true. My dad was a pro in the past and rode for Quick-Step. I grew up in a cycling environment and it was all about Quick-Step. It feels a bit like coming home, even though it's not in the big team. It's just fantastic", Senne continued. "My dad will also be a sports director in the Devo Team. It feels special to have him by my side as a sports director already. He has a lot of knowledge, as he was a pro rider himself. I'm a sprinter and I also like the classics, such as Paris-Roubaix, but the short climbs in the Flemish Ardennes also suit me. I don't have specific goals yet, but I hope to grow and show what I'm capable of."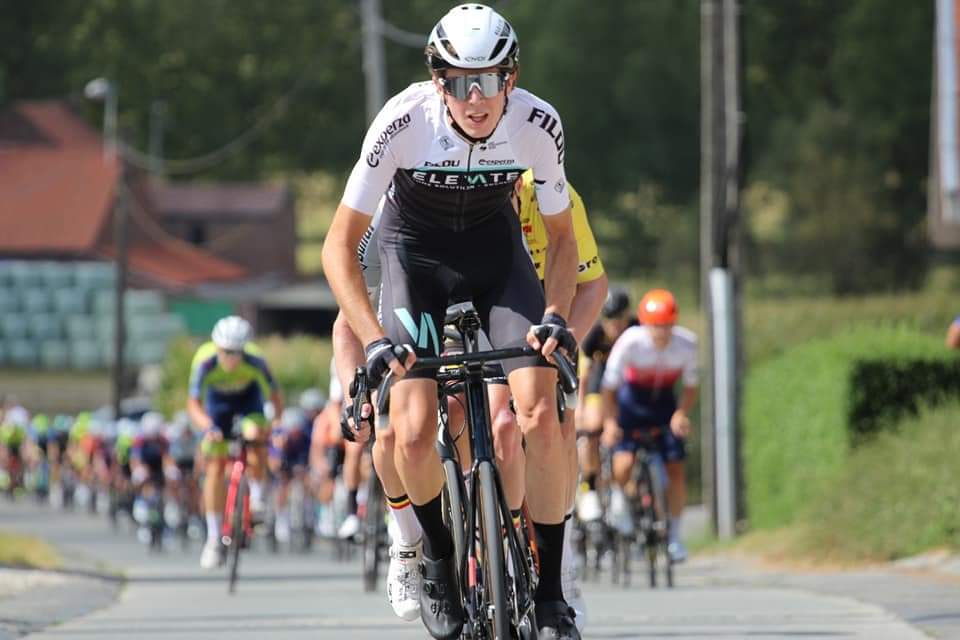 Jan Kino, who rode the Giro della Valle d'Aosta this season, also looks forward to next year: "It's fantastic, we will get the best environment to develop on a high level. I'm really happy I can be part of it. I hope that next season I can show myself as a climber, as I missed a big chance for that this year. Another goal of mine is to work more on my time trial and improve it."
"For me it wasn't a good season", said the 19-year-old Kino, who is combining cycling with studies of civil engineering. "The first four months of this year I was out of competition due to a knee injury. Then in July I returned to racing but after the Valle d'Aosta I got really sick because of Covid and I had to rebuild all over again. It's only now, since the beginning of September, that I feel good again, which is late, unfortunately."
Team manager Bart Roosens is happy with having the two Belgian talents on the roster: "As always, I give first-year U23 riders two years' time to show themselves. That's why I want to give these two young guys at least one more year to develop further and prove what they are capable of. Senne, as a classics rider and sprinter, didn't have an easy season to adapt to the level, which is normal. Jan is a great climbing talent with a very big engine and the right mindset, and hopefully next season he won't face illness or injuries so that he can show all that."
Photo credit: ©Pollefliet Pictures
©Robin Du Laing