Our team have launched their new kit for 2019 with a video showing some of the lead riders trying out the specialist clothing for the first time.
December isn't just the month of gifts, fairy lights and Christmas, but also the moment when our twenty-four riders get to discover the new kit that they will sport from January to October in some of the world's biggest races.
The new livery, designed and manufactured by leading sportswear brand and long-time partner Vermarc, consists of the team's traditional blue and white colours, while incorporating the logos of the team's new title sponsor – Deceuninck, leading designer and manufacturer of window profile systems – as well as that of beer brand Maes 0.0%, the mates of the Wolfpack, which appears on the back.
One of the squad's top performers in 2018, Julian Alaphilippe enthused about his new kit: "I really like the design and can't wait to wear it for the first time in a race, at January's Vuelta a San Juan. Vermarc and the team have worked hard on the materials that they use, to make sure that we are comfortable, as well as allowing us to perform at our best, and for this we are grateful. It also looks very stylish and will for sure stand out in the peloton."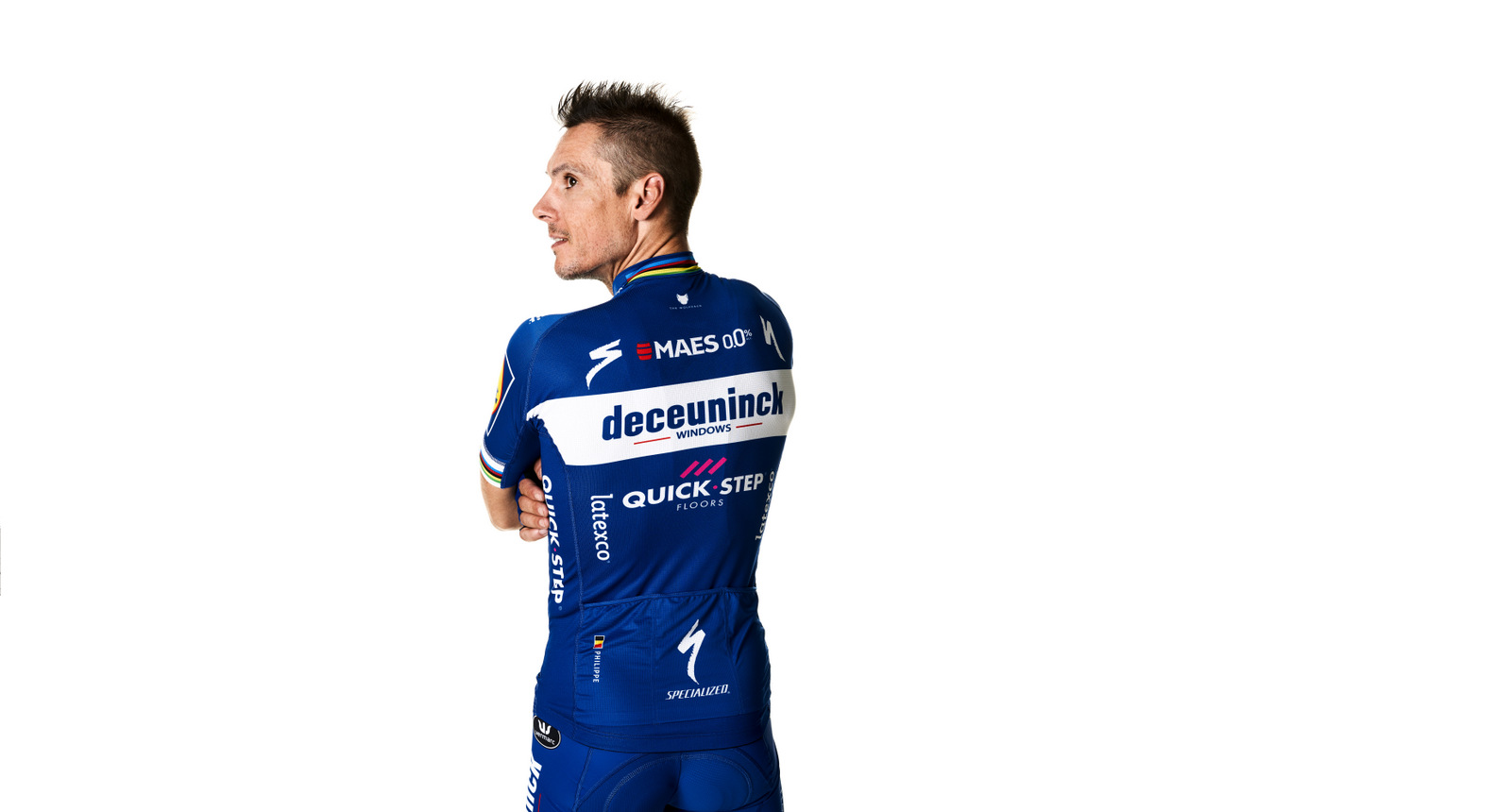 As well as the regular kit, several riders will go into the 2019 season wearing the National Champion colours. This includes the eye-catching tricolour of Italian Champion Elia Viviani, best sprinter of last year, with 18 wins to his name.
"It has always been a dream of mine to wear the jersey of the Italian National Champion and every time I pull it on gives me huge joy. Vermarc have done once again a beautiful job in incorporating the beautiful colours of Italy into their design, which I will proudly display next year."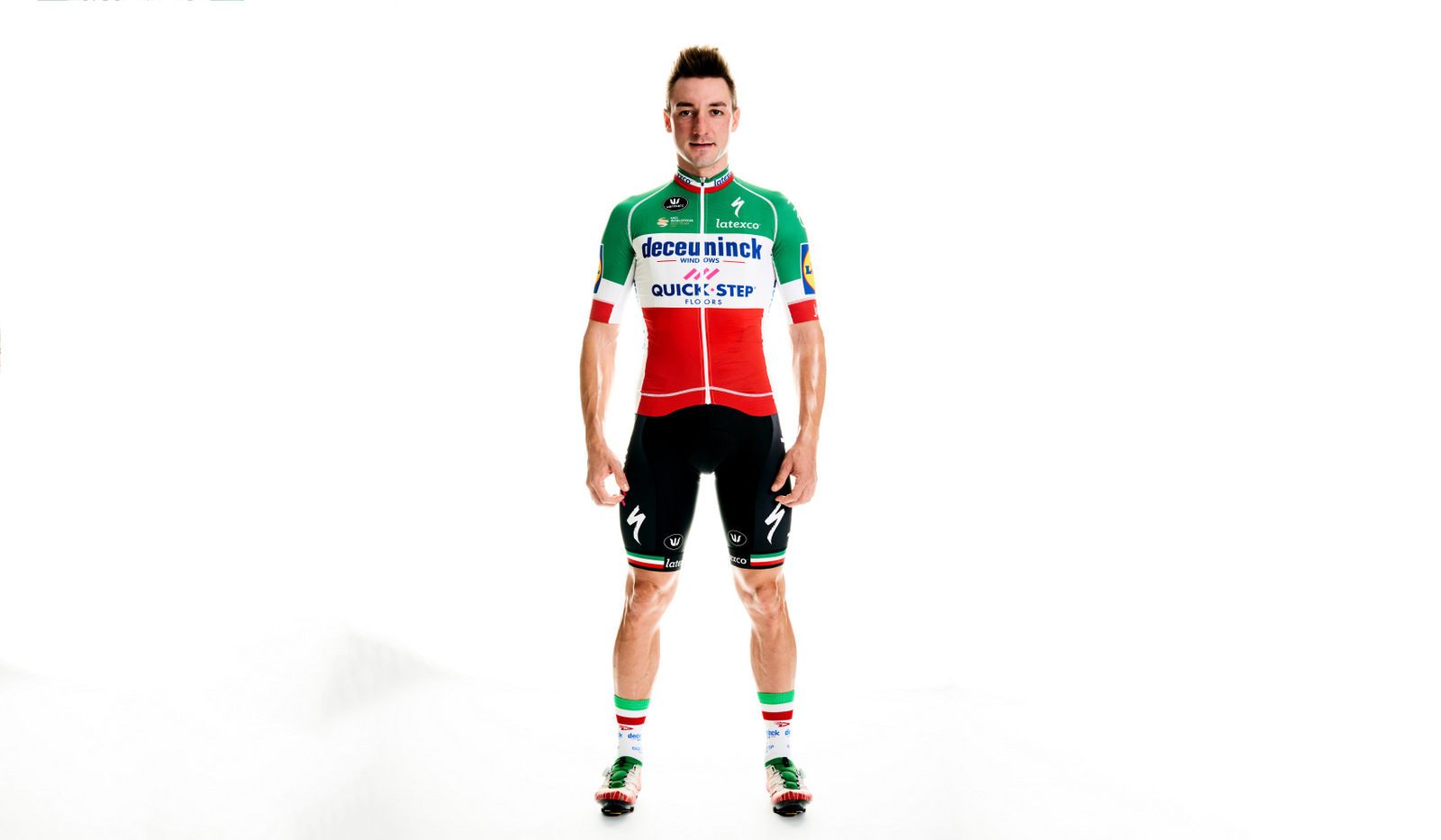 The Deceuninck – Quick-Step kit will be available in January on our webshop.
Photo credit: ©Sigfrid Eggers