A splendid day in Belgium celebrating Latexco's 25 years of sponsorship and meeting hundreds of fans at the "The Wolfpack: 365 days on the road" book launch.
The 2018 season has offered Quick-Step Floors – winner of 73 races across 22 different countries and 5 continents – plenty of reasons to smile throughout what has been a record-breaking year and just a few days after being crowned as champions of the UCI World Tour Team Classification, for the first time in the history of Quick-Step Floors, our outfit had yet another great reason to celebrate.
This time in Tielt, Belgium, where Latexco, one of the team's most trusted sponsors, had invited friends and the media to celebrate their 25 years of sponsorship in the stunning surroundings of the Latexco Academy, which also formed venue for the presentation of the new exclusive photo book "The Wolfpack: 365 days on the road".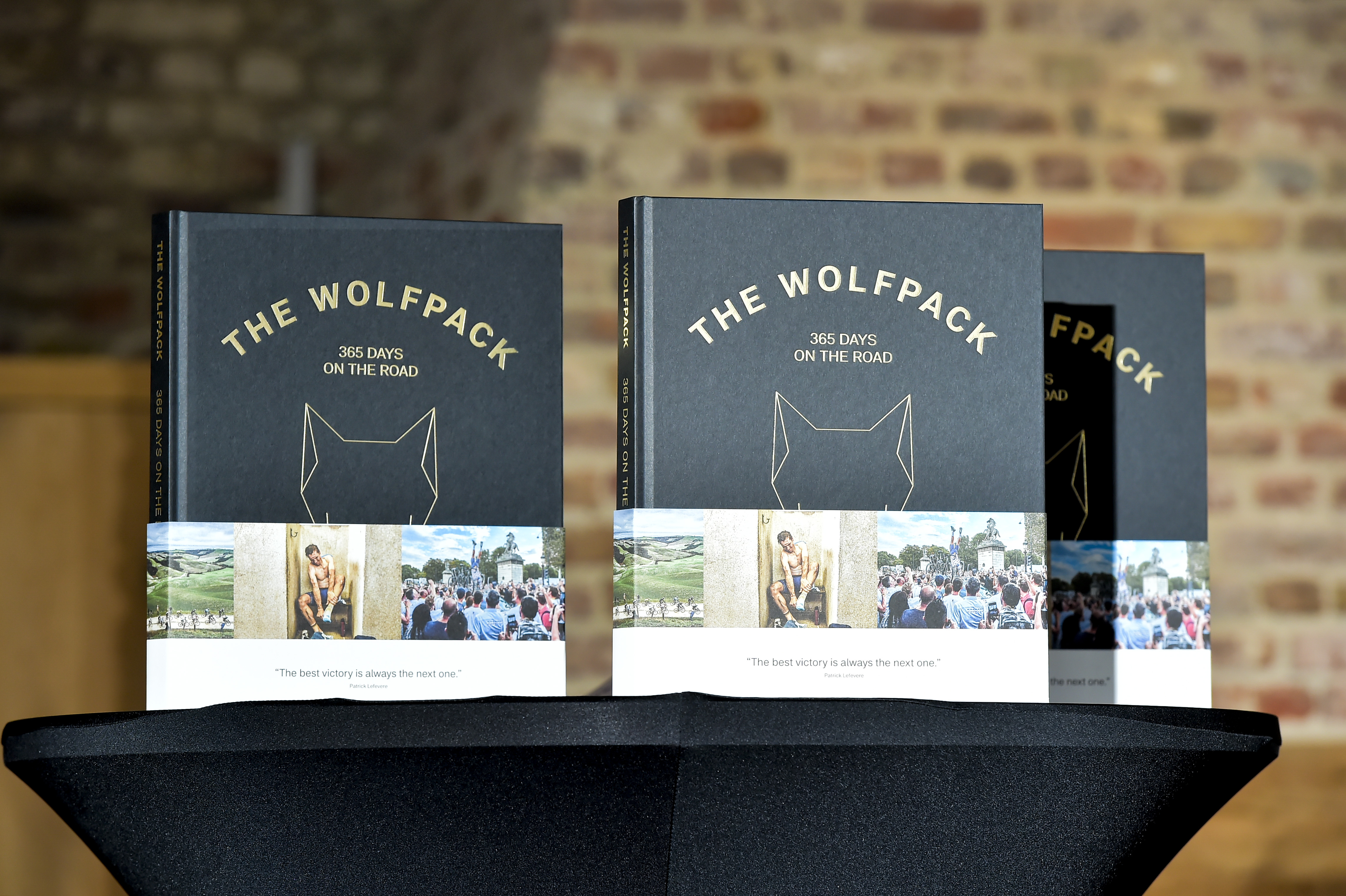 In the presence of Team CEO Mr Patrick Lefevere, all the riders of Quick-Step Floors – who are gathered these days in Belgium for the first meeting ahead of the 2019 season – team photographer Sigfrid Eggers and publisher Kannibaal, Luc and Carole Maes, the shareholders of Latexco – took the stage to welcome a packed hall and speak about their appreciation of the sport and the company's long-lasting commitment to Mr Lefevere:
"It's been a truly incredible year for the team and to have been part of it gives us great pleasure. We have been by the side of Patrick Lefevere for a quarter of a century, supporting his projects in cycling and celebrating together with him and his teams many extraordinary moments. It is not just a sponsorship, it is a deal for life and a part of our corporate philosophy, which makes us proud members of the Wolfpack".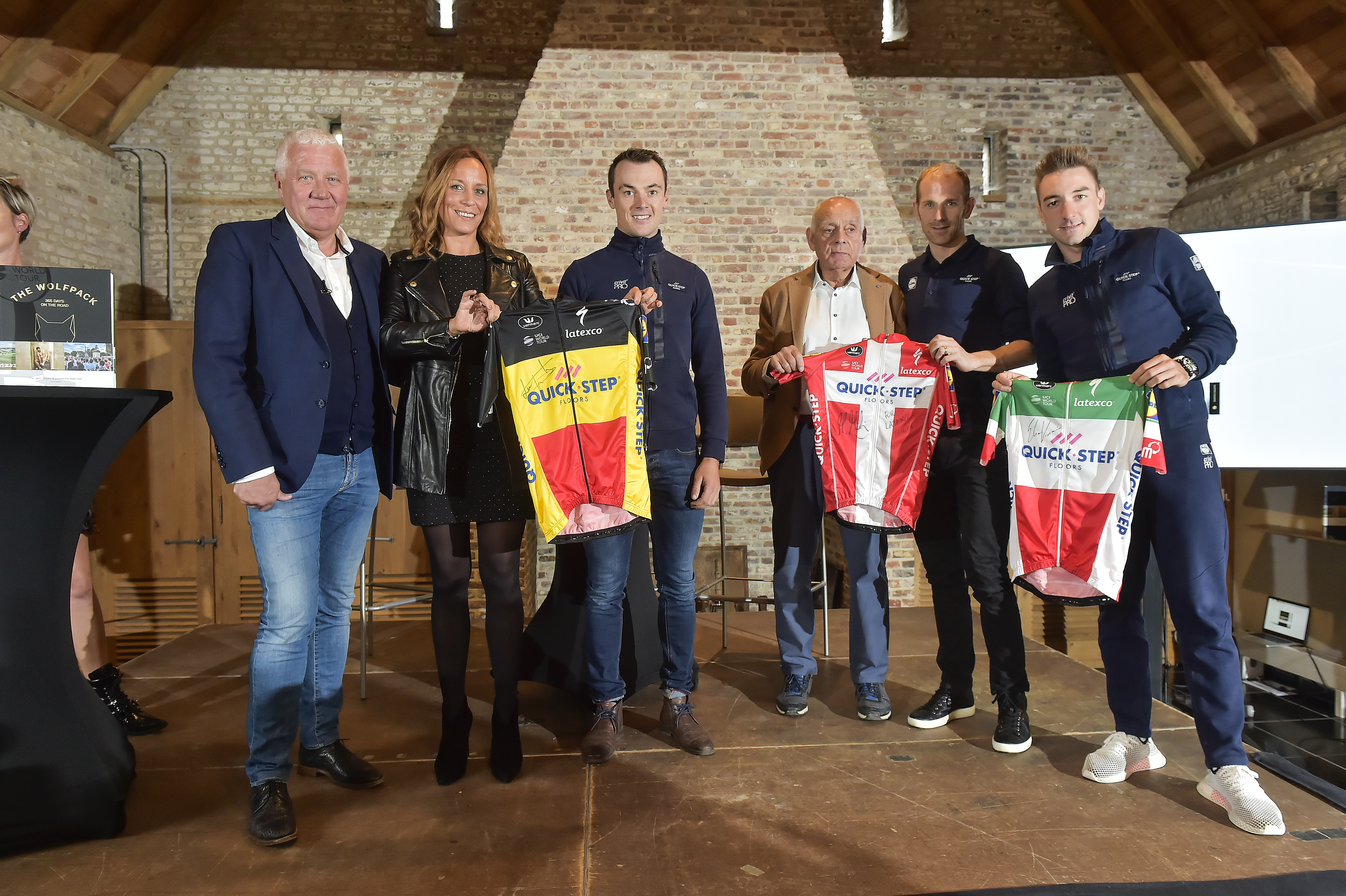 "It makes me a proud and happy man to have had Latexco – always led by the Maes family – with me for 25 years now. It shows that we are a house of trust, made up of special bonds. Latexco have played a great part in our success throughout the years. The fact that we today are able to present a fantastic and unique book to all our fans it's also thanks to them", Mr Lefevere added.
The day didn't end there as our team had a special treat in store for all fans in the area who were invited to a unique autograph session with the entire Quick-Step Floors Cycling Team. Even before the riders could arrive to the Shamrock Hotel, which hosted the event, hundreds of happy fans had already lined up, excitedly waiting to get their hands on one of the first copies of the new "The Wolfpack: 365 days on the road" books and have it signed by their favourite riders, whom they got a chance to meet in person and chat with – a true fan moment.
Photo credit: ©Florian