The Italian, who recently returned to competition, looks with confidence to this week's Tour de Luxembourg.
"When you have a big stop of three months without racing it's always hard to come back, because you don't know what is going to happen and you can't compare your shape with the other guys, so you are always a bit scared. At the same time when facing a setback I always had that mentality of looking forward to the future and starting to race again. Now I restarted in Plouay, in September, so almost at the end of the season.
My saddle sore problem was very bad, the only and last option left was to do a surgery. The outcome was 50/50, either I would be able to restart racing or I needed to stop cycling as it's a problem with which you can't ride if you are in pain for five hours per day on your saddle. It was a chaotic period. One month after the surgery normally I could restart, but I had to wait another ten days for a decision with the team's doctor. In those ten days the wound and skin really healed, then I restarted training and I knew that I lost a lot of time but I also knew that now I could fully go to live as a professional cyclist again. I hope the problem doesn't come back, but I don't think about it and focus instead on making my return, feeling healthy and getting results."
Step by step
"When I was on the bike again it felt like a victory. I was off the bike for 50 days, which is even more than an off-season break. The bike is my job and my passion, instead I went to the gym for muscle exercises and went walking but I could only cover half of my days with that. In August I went to the training camp with the team in San Pellegrino for one month. My form was completely gone, but we really took it step by step. At the moment I'm satisfied with how I'm riding, I immediately wanted to show I can ride with the best riders in Plouay. In Canada a group of twenty riders tackled the climb and I was there, so I was satisfied even though I didn't get a top ten. I know cycling is hard and the level is high, so after a few races being at this level is good and now I can only build further and improve.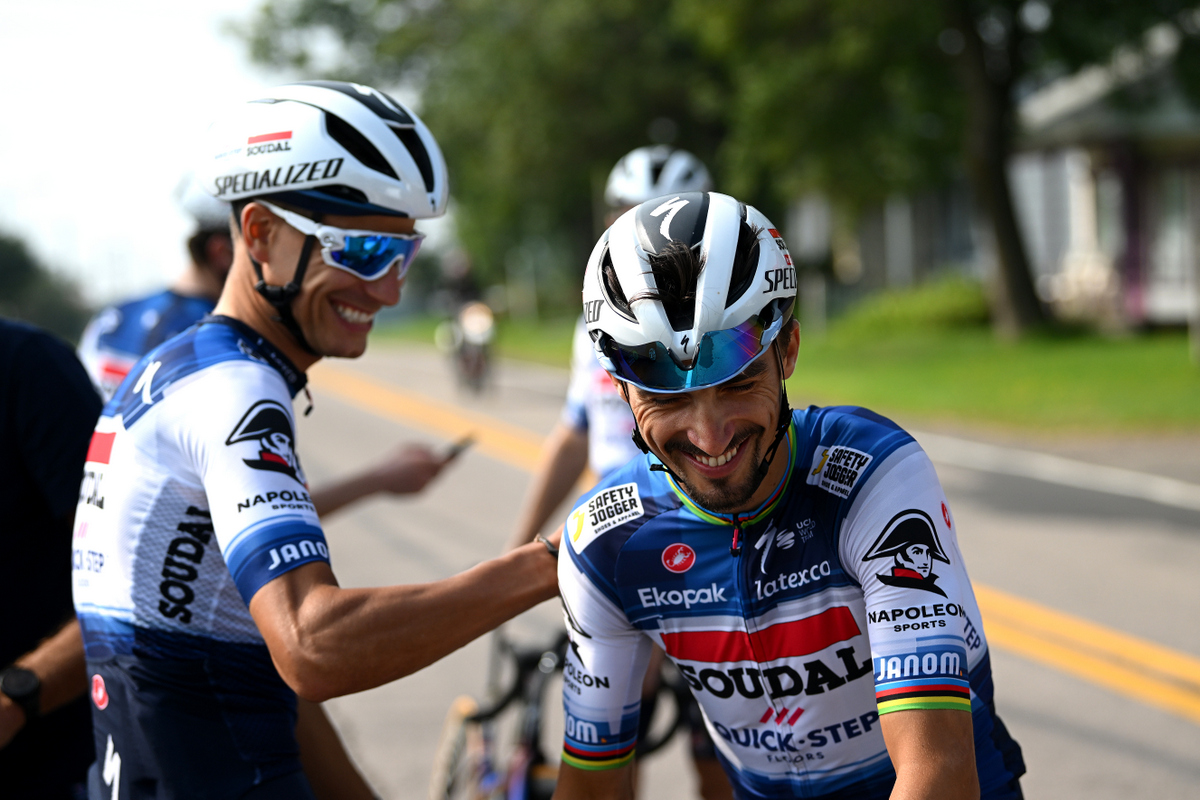 This week I'm in Luxembourg, which I've raced only once before, in 2021, when we won the GC with Almeida and it was a super nice week. I hope we can do the same now, we have a strong team that can perform. I'll see how it goes day by day and help my teammates. This year I missed the Giro and the Vuelta, and it was a pity, because it's a special thing when you go with that group to the training camp to prepare and then do the three weeks together. I missed these goals of the team, but also my personal goals. I love the Grand Tours, but I can't change how it went.
I won't look back on this year 100% satisfied. We are here to perform and in the end I couldn't perform for quite some time. I'm happy that the problem is gone, because it gave me a lot of stress and kept me from riding how I wanted to, and at the same time, made me lose one year of my career. This is important as for a cyclist one year feels like ten years, time goes fast and every year counts. I missed one year, but in the end I hope to be back on track now and to have a normal year next season."
Photo credit: ©Dario Belingheri / Getty Images