The double World Champion is confident and motivated ahead of his last outings of the season.
"I had a break after the Worlds as I was tired from following the Tour de France, so in Plouay my form wasn't 100% yet. But now I'm super happy to be back here in Canada, I hope to gradually increase my shape until the last races of the season. Today and last Friday are two important races for me to get back some race rhythm and power in the legs, I want to enjoy it and get the maximum out of it with the team.
It hasn't been an easy season until now. After last year, I did everything I could to come back to my level this year and it's what I did. I worked hard as I always do and I hope to end the season successfully. My way of racing is the way I want to do cycling, this will never change. My motivation is still very big. I always want to win and be at my best level, but you realise it's not possible after some complicated moments. I also learned this, that life doesn't always go as you want.
I took a step back to think about my health first and now I hope working hard will pay off. I am still patient and I never give up. I am sure I will find my best level. When I was World Champion, I always put pressure on myself to be at 100% but it doesn't work like that. But I was super proud of course to wear the jersey and I appreciated each moment in it. I'm proud to still have the stripes on my jersey today.
Last Friday, we did the maximum in Quebec, and it was a pity Ilan got involved in a crash and he needed to use a lot of energy to come back. But the team worked super well together to be well placed in the key moments. In the end it got decided in the sprint and I gave my maximum there, but there was nothing to do against those stronger sprinters in front of me. The race in Montreal will be a bit harder, it's more tailored to the punchers, so we will see what we can do."
Photo credit: ©Dario Belingheri / Getty Images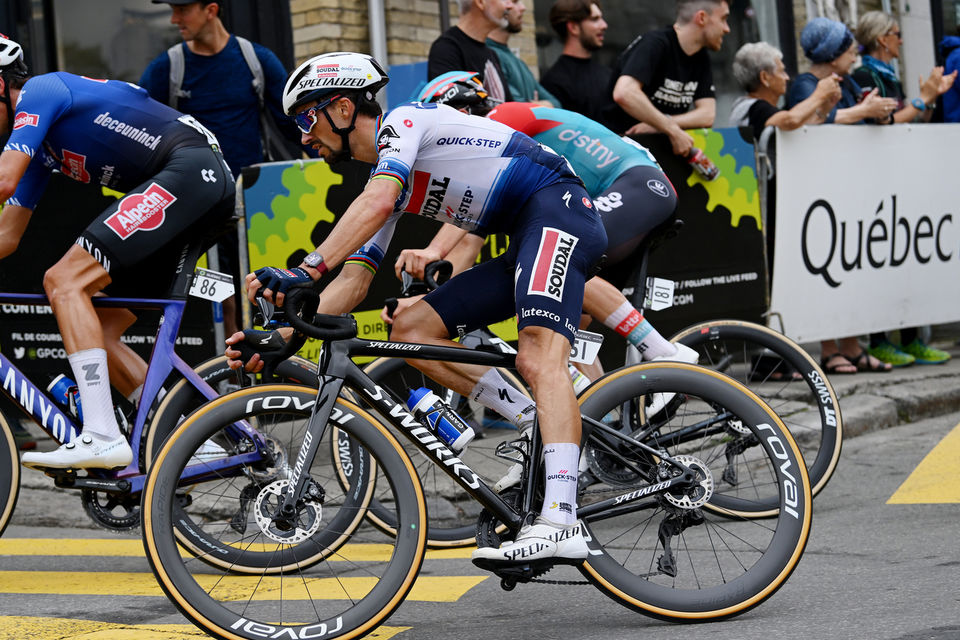 Top 10 for Alaphilippe in Quebec
08/09/2023 - Race report
Link