Mauri Vansevenant on the injury that ruined his spring and being back in the bunch.
"During the recon of the Strade Bianche I touched my steer with my knee, and after Strade I had a lot of pain and there was no other option than to have an operation. It took three, four weeks until I could bike again, so it was a long way. That surgery was the only solution, because there was a chance this problem would come back and it wasn't going away with only rest. In the time I couldn't bike, I followed the Belgian races and sometimes I went for a walk. It was a period I just had to keep my head high, remain confident and move on.
I just took it easy with getting back to shape, first at home, and then in the Sierra Nevada training camp.
It was great to meet the team again there.
The first trainings were easy, to see how the knee would respond. I increased the intensity day by day, to avoid doing too much all of a sudden, which could have resulted in another rest period. The form is quite okay, I could feel the muscle improving, and this was very encouraging. I knew I just had to give it some time and keep the belief that things would be better again.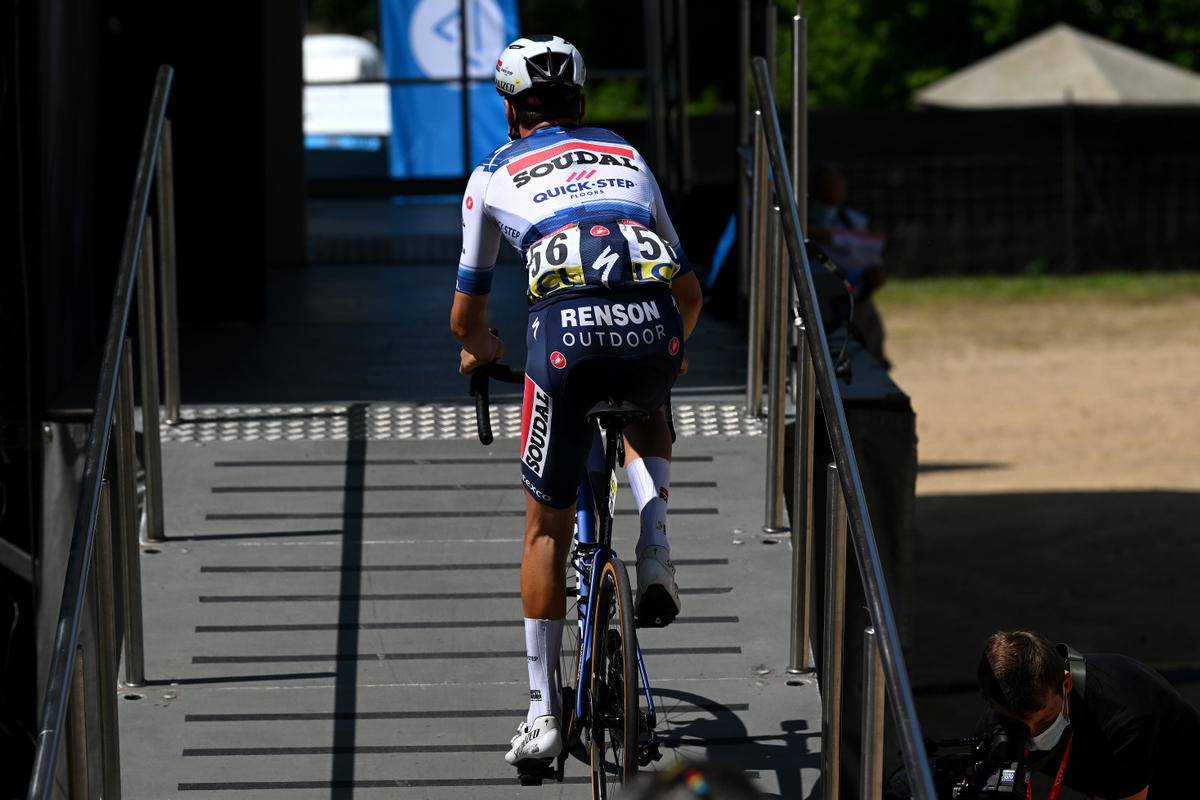 I'm super happy now to be back racing. I'm still a bit insecure, as I was out of competition for a long period. The Critérium du Dauphiné it's not the easiest race to restart, because everyone here is already in good shape with the Tour de France approaching, but I am motivated. My main goal here is to find a good feeling on the bike again, even though I am aware it will be hard.
I had a great winter, which led to a good start of the season, with my victory and overall podium in Oman. That's why it's even more sad that I had to take a step back, especially as this meant missing the Classics. On the other hand, the season isn't over yet, so after this week we'll see how it went and which races I'll tackle later on."
Photo credit: ©Dario Belingheri / Getty Images