Quick-Step Alpha Vinyl's sports director looked back on the team's biggest triumph of last season.
"Winning the Vuelta brought a lot of joy and emotion to the entire team, but it took us a week or so to realise what we achieved in Madrid. It means a lot for the entire organisation, as it was a collective victory. It meant a lot also on a personal level, because it was the first time that I had been behind the radio in a Grand Tour. I had to be sharp every single day, and I won't hide there was some weight on me, but I got a lot of help from my colleagues. Leading a team from the car means you have to be on top of your game every meter of the stage, to remain calm, to listen to the riders, and keep their morale high.
People kept saying we were missing the experience to win a Grand Tour, but what we needed was a leader. Once he was there, everybody immediately took their level up a notch. Everyone could see from the first days of the Vuelta how strong Remco was, and once he got that victory in the individual time trial – where he was focused like never before – we began thinking everything was possible.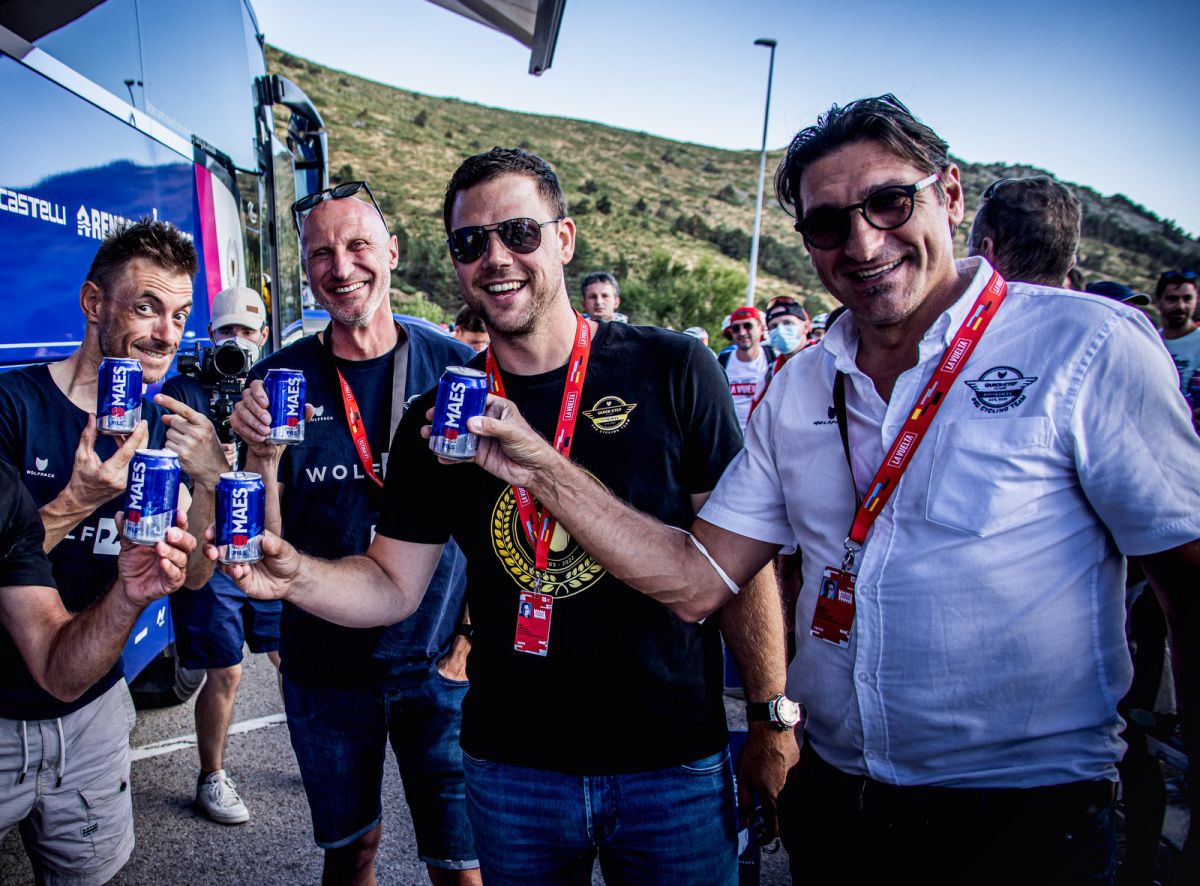 It wasn't easy the day he crashed, but a champion always gets back and much stronger after such a moment, and that's what he did.
Remco believed in himself the whole time and he also had by his side a team and people who believed in him.
Another hard moment was losing Pieter and Julian; they were both important cogs in the machine, and having the World Champion in your ranks can make the difference in many moments, as he is respected by the whole peloton. We had to control half of the race with just five guys, and it wasn't easy, but we did it. We improvised, changed each rider's role and adapted to the different situations, and I am incredibly proud of the flexibility the guys showed and how they rode their hearts out. Adding a Grand Tour triumph to the team's already incredible palmares was always going to be something remarkable, but the fact it happened on the year we celebrated twenty years made it even more remarkable and unforgettable.
At the same time, it was a win that only motivated us to continue doing better as a team and go for even bigger wins."
Photo credit: ©Wout Beel