The experienced Dane on this year's Tour de France and always taking time for his many fans.
"It was very disappointing for me to abandon the Tour de France, it was the first time in my career that I came outside the time limit. As a rider I really had the feeling of letting my team down by not being able to continue the race. But I also had to accept the circumstances as I had a really bad day, the race was very aggressive on that day and it was very hot too. I was unlucky to end up in a difficult situation. I fought hard to try to stay in the race and the whole day I also had the spirit and faith I could make it, only with 15 kilometers to go I realized that it wasn't enough. In the end I'm happy I didn't leave the race, but the race left me."
"I didn't know it would become such a big story, but obviously I was very honoured to see Christian Prudhomme there on the finish line thanking me for having been part of the race. It showed that I meant something for the race in the seven participations that I had. It was never my intention to stop the race, actually to be honest I knew already in the morning it would be a hard day that Sunday. When we had to go to the signature podium that morning, we were one of the last teams to arrive and when we went to sign in the road went slightly uphill and already there I felt it was hard for me just to make it to the signing in."
"Of course I tried to stay positive, but we had a 202km stage ahead of us of 202km in scorching heat, over 43 degrees Celsius. In the opening kilometers of that day I did my best to stay in the front with the rest of the bunch and to not be dropped, but a lot of big names jumped on the first climbs which made the race really hard. I got distanced and found myself alone at the back and that's the worst situation you can end up in a big race. It's impossible to have and keep the same speed as the peloton in these conditions."
A very bad day at a very bad moment
"After having been a part of the race for two weeks, I really wanted to keep on following my teammates on TV. We were working towards the same goals. Of course, I felt like my duties weren't done, but I was cheering for my team from home. It's also hard to watch it, as it isn't nice not finishing it yourself. In the end I was happy when the Tour finished, as then I could also mentally leave the race behind. After my abandon in stage 15, it also gave me a chance to recover faster. By the time that the Tour de France was over, I was fully recovered. I had a very bad day at a very bad moment, but if I could have made it through that stage I would have made it to Paris as well. It's just how it is."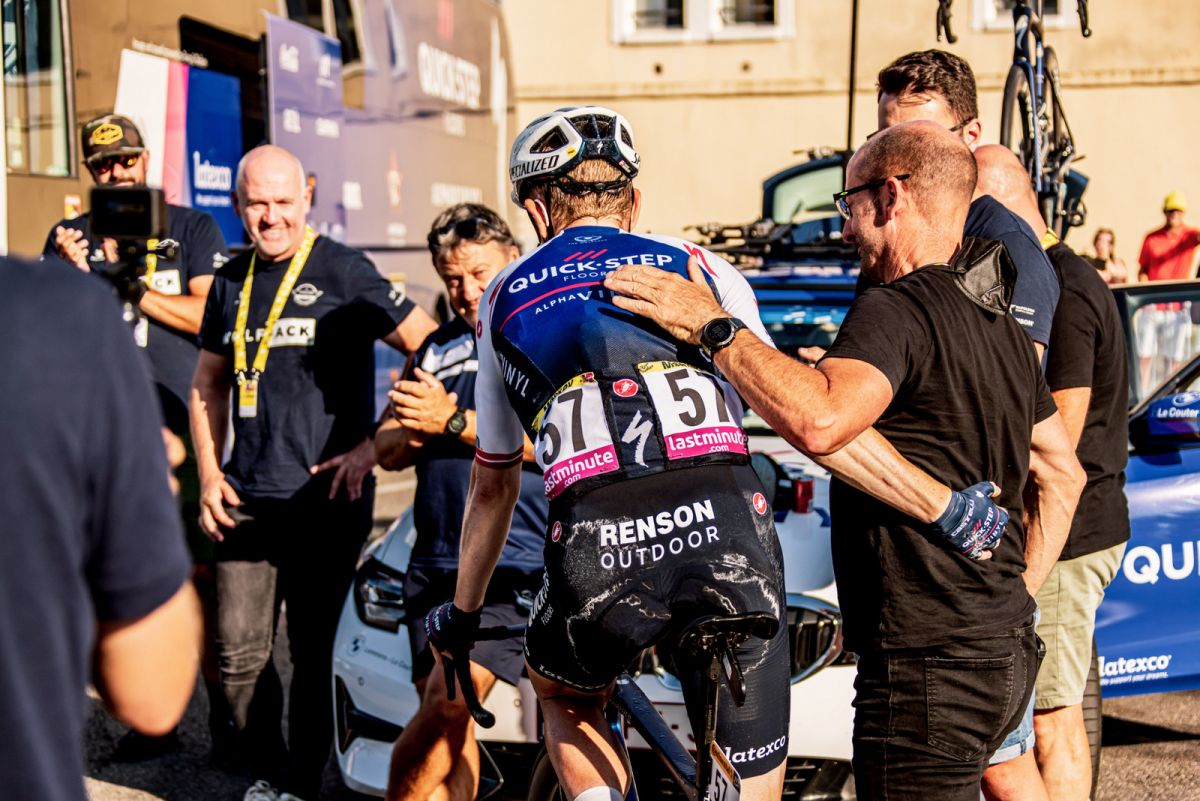 "Despite this, it was a huge experience, as I was lucky enough that the Tour had a Danish winner. The week after, all the Danish riders on Le Tour, including myself, were celebrated in Copenhagen on the famous balcony on the main square. Only a few other athletes in Denmark got the opportunity to be on that balcony. Now I got the chance to be there together with Kasper Asgreen, Mads Pedersen, Jonas Vingegaard and Christopher Juul-Jensen. To be there and to be celebrated by thousands of people was amazing. Even though it wasn't because of my own results, but more a celebration of Jonas and also of Danish cycling, it still was an incredible moment that I will always cherish."
Being an inspiration
"Cycling was always something big in Denmark. The Danmark Rundt was always a very big race and many people came to watch it every year. But, of course, after the Tour de France started in Denmark this year and the victory of Jonas, it just took it to an even higher level.
Cycling is more popular than ever in Denmark at the moment.
"On Monday, before the first stage here, my local cycling club made a visit to our hotel. For me that's a very big thing."
"One of the biggest pleasures I find in my role as a professional cyclist is when I'm able to inspire or motivate other people. In this case, on Monday, I realised that by giving these 45 kids a bottle and time for a picture, it gives them a huge motivation and it inspires them to maybe become a cyclist or maybe do other sports. I don't know if it changed over the last few years as I also have kids myself now and I see how much they enjoy seeing sports stars. I understand how important it is for kids and fans in general to give them time. I really enjoy that."
Photo credit: ©Tim De Waele / Getty Images
©Wout Beel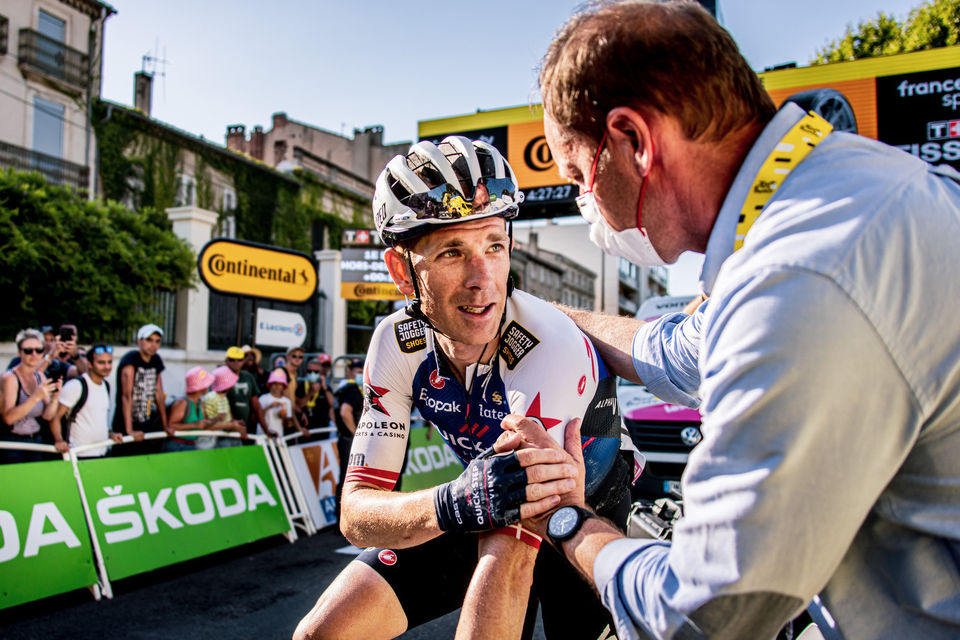 Michael Mørkøv's brave solo ride at the Tour de France
18/07/2022 - Grand Tours
Link