The Belgian is back racing at the Tour de l'Ain, having worked hard these past three weeks in Livigno to be fully ready for the last part of the season.
"Yesterday was my first race again with the opening stage here at Tour de l'Ain. You always need to adjust a bit, get used to the pace and find the good legs again. In the beginning I didn't really feel great, but towards the end it went better. Every day here we will try to do our best, there are only three stages, so if we can take one, then I think our race will be a successful one."
"At the Tour de Suisse I unfortunately got Covid. Just before the Tour de Suisse I went to training camp, so it was quite sad that I fell ill. Also, this meant that I couldn't be with my family, as I was in isolation for one week. With my son we don't take any risks, because I don't want him to get sick because of me. It was mentally hard, but when I was Covid free I took a nice break together with my wife and son."
Precious family moments
"As a pro cyclist, the moments together with your family are really precious. Sometimes you need to be a bit creative. Before the Tour de l'Ain, I was in Livigno on an altitude training camp for three weeks, without my wife and son. We worked out so that after the camp I came straight to France to meet them here, and it felt good to have them by my side those days. The best for my form was to come straight from Livigno there, but mentally I thought that was hard, but then we found this solution that I travelled to France a bit earlier so I could spend some time with my family here."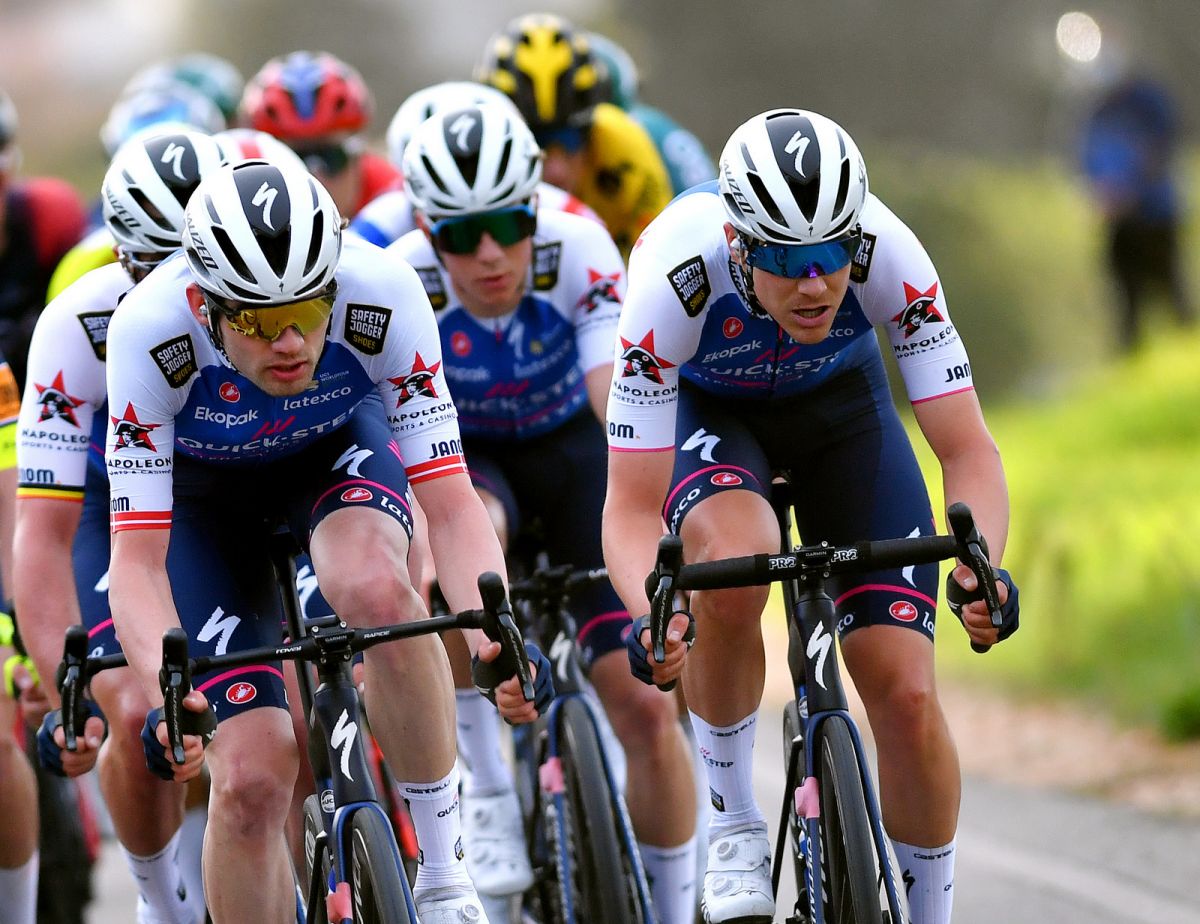 "The training camp went perfectly. Together with Franck Alaphilippe, my trainer, we made a program and I could finish each training without problems. The first week was easy, not too much intensity but I finished many hours to build the base. The second week was a bit more intensive. Finally, the third and last week was a bit easier as I got onto the finishing straight ahead of the Tour de l'Ain."
I hope that now I can make it on the Vuelta team, as I trained hard to be in good shape there.
"Normally my body reacts well after a training camp, so I hope the hard work will pay off. It would mean a lot to be at the Vuelta, with Julian and Remco having chances to show beautiful things there. A Grand Tour is all about taking day by day, you actually get in a sort of routine and live from stage to stage. It goes so fast, you wake up, race and after the race you go to massage, eat and go to bed."
Setbacks and happiness
"My first year at Quick-Step Alpha Vinyl went well so far. I started in Provence, then Algarve where we got three stage wins and the GC. Immediately a great start, then the Ardennes Classics with the Liège-Bastogne-Liège win was of course unforgettable. I'm really happy with my season so far, the only setback was having Covid, but unfortunately, I couldn't do anything about that."
"Every race I hope to help the team, the role I have fits me well. Here we have such strong leaders, it's just a pleasure to help and ride for them. The way we race in this team attracts me as we always go for it and race offensively. I'm always excited to go on the road again with the team and do my best for the Wolfpack."
Photo credit: ©Bas Czerwinski / Getty Images