The Dane will continue to be a member of the team until at least the end of 2023.
The 24-year-old Mikkel made a big step forward this season, taking his first pro victory in March, at the Settimana Coppi e Bartali, which was followed by a stage win in Vuelta al Pais Vasco. His remarkable results didn't stop there, as in the summer he podiumed at the Clasica San Sebastian, finished top 5 overall at the Tour de Pologne and runner-up behind teammate Remco Evenepoel at Druivenkoers Overijse, before two other impressive top 5, at the Tour of Britain and Primus Classic.
His strong results and the progress he made have naturally landed him a two-year contract extension with the Wolfpack, where he started his career in 2019 after a short spell as a stagiaire.
"I'm honoured. I have had so many great experiences in my life as a pro rider so far as part of this amazing team. There have been a lot of things that helped me improve and learn more with each season. I feel each month the improvement I'm making and I look back on a lot of memorable victories I've been part of riding with such big names. To be honest my teammates and the staff feel like family, we spend so much time together on the road, and when you're on the road you feel like you are at home, I think that's the greatest thing. The staff creates a great atmosphere every time. They, in my opinion, are the main reason for the culture and the ambiance in the team. When the staff are always giving 110% for us riders, then we also feel like we need to give 110% and it makes you more motivated. Our staff really makes a big difference."
Deceuninck – Quick-Step CEO Patrick Lefevere was aware of the Dane's talent as early as 2018, before he turned pro: "I first took Mikkel as a stagiaire in the team and when we signed him, I knew he would be a great asset for us and that's what he proved so far. This season he made a big step, taking two wins and several other strong results in a wide range of races. He still has room to improve, and that's what we will try to do. You feel Mikkel really feels at home here and together we'll aim for some more successes in the next two years."
Coppi e Bartali this season was the greatest moment for me so far as a rider as it was my first professional victory and it was also in Italy, my second home, which made it even more special.
"It was a very important step to take my first win. All the sacrifices and hard work you do and then being able to raise your hands is something so nice that you will carry with you forever", said Mikkel about his first big moment of the year.
But the Dane didn't stop there, and the story continued in stage 5 of the Vuelta al Pais Vasco: "I came over the line together with Josef, which was extra special. Victory wise Coppi e Bartali was emotional as it was my first pro win, but to pass the line with your teammate that's, I think, something even more special. It was incredible. It's a pity we couldn't be both on the first step on the podium, because it was fantastic and something a lot of riders dream of doing once in their career and not many are able to do as well."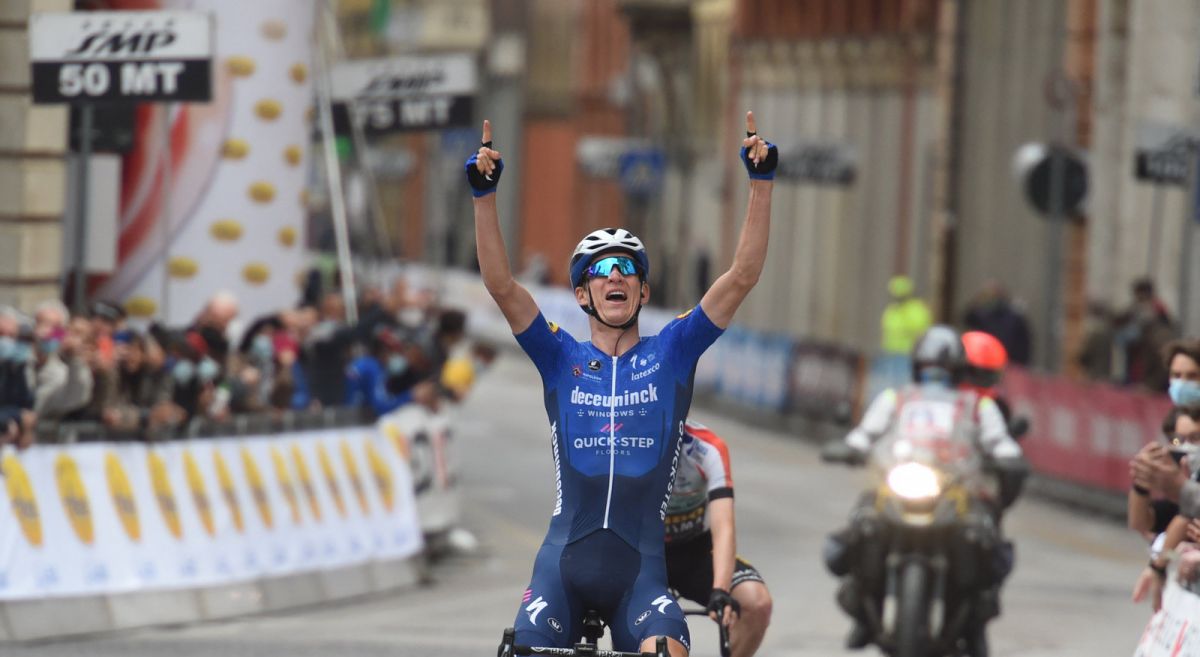 Fast forward in time, but staying in the beautiful Basque Country, and Mikkel took his first top 3 in a World Tour one-day race, at the always-entertaining Clasica San Sebastian: "It was a pity that I crashed in the final kilometers of the race. I was feeling very good and had a great block of training before. I was motivated to race again. I was on the wheel of Mohoric, but he made a mistake in the corner so I couldn't do much to avoid it. In the end it was an instinct and a quick decision I made to try to get the least damage possible and to get back on the bike as quickly as possible. Unfortunately, you are also a bit disappointed in the end, as I was so close to winning my first big World Tour one-day race. It's part of racing, the ups and the downs. Then I went to Poland, where I was very motivated and had a great week with the team, enjoying our results, but also the beautiful roads, the big cycling fans and the fantastic organisation that made everything so nice."
"Now after a strong Tour of Britain I hope to have a good end of the season. Then the focus goes onto the future, to next year. I dream of being at the start of next year's of the Tour de France in Denmark. I don't know how many times you can say the Tour de France will pass in front of your home town, where you grew up, maybe even never. I'm very lucky to be able to be a professional cyclist at this time where the Tour has its Grand Depart in Copenhagen. And then of course winning a big one-day race is one of my absolute dreams", Mikkel smiles.
To make these dreams come true, Mikkel knows that he can rely on his fantastic teammates, staff, but also on Patrick Lefevere, the man guiding the Wolfpack: "I have incredible respect for Patrick, for always believing in me and taking me into the team and for all his work. We have a great relationship together and how I saw from close hands in the last years how he works and how he manages the team, it's impressive. How he keeps his riders motivated by making them happy. He knows that in the end happy riders are great performing riders. His kind of mentality and the team's mentality are also one of the things that didn't make me doubt for a single second about continuing with the Wolfpack."
Photo credit: ©Tim De Waele / Getty Images
©Sirotti.it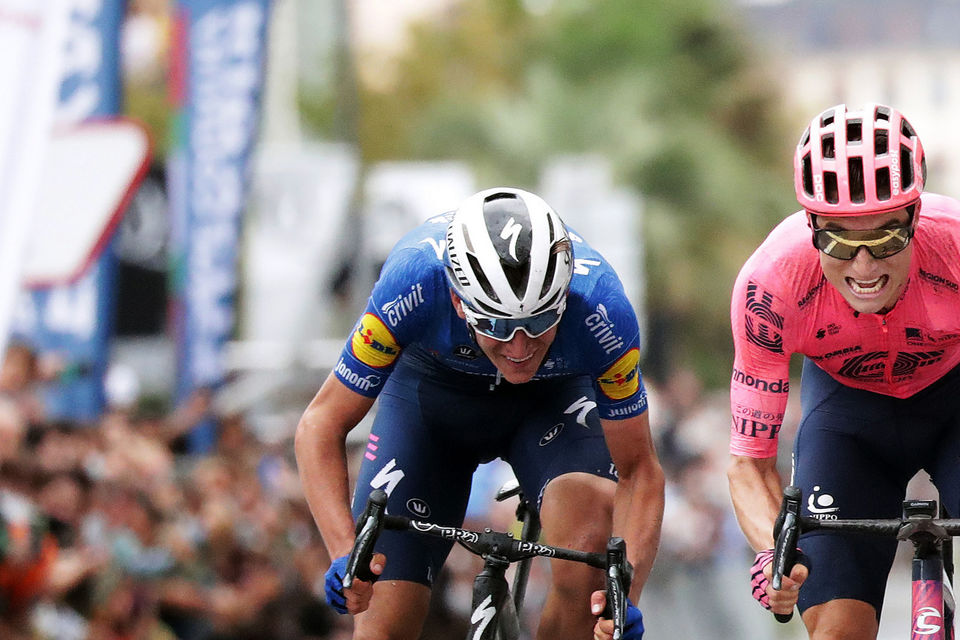 Heroic Honoré writes history at Clasica San Sebastian
31/07/2021 - Race report
Link