Ahead of the Nationals, the World Champion talked of his spring campaign, last year's Tour de France and the goals he carries into the upcoming edition.
"I'm happy to go to the French Championship and I'm very motivated for this Sunday. The race takes place just a couple of days before the start of the Tour de France, so it's important to be good and to not take any unnecessary risks. To go there and fight for the tricolore jersey, bleu-blanc-rouge, is a goal and a dream that I would like to turn into reality, be it this weekend or sometimes in the future. Sunday will be a nice opportunity and I'll do my best together with my Deceuninck – Quick-Step teammates."
Julian was one of the main protagonists at last week's Tour de Suisse, his last stage race before Le Tour, where he was on the offensive several times, and his outing there in what was his first appearance since April left him satisfied. "My feeling in Suisse was good. I took a small break after Liège-Bastogne-Liège and then I worked hard in Sierra Nevada with the team during our altitude training camp. I came to Suisse with the ambition of winning a stage, but also to rack up kilometers the whole week and to see how my feeling was towards the Tour. I didn't win, but I'm still really happy with how things went and how the team rode. To be in the thick of the action gives you a lot confidence before the start of the Tour."
Highs and lows
"It has been very special so far with the World Champion jersey on my shoulders. The Tour de la Provence was a strong beginning for me, after that I got a bit sick and had to find again that good feeling. I was there, but I had a hard time searching for victories, that was a bit more difficult. Still, it didn't take anything from how special racing in this jersey feels. My victory at Flèche Wallonne was one that I will never forget. Also, at Liège I wasn't far from the win, and while it would have been nice to take the victory there as well, I can still be happy with the Ardennes Classics campaign I had. And, of course, there's also the win of Kasper at De Ronde, which was huge for the team, As you can see, there are a lot of moments that have already made my spell in the rainbow jersey a memorable one."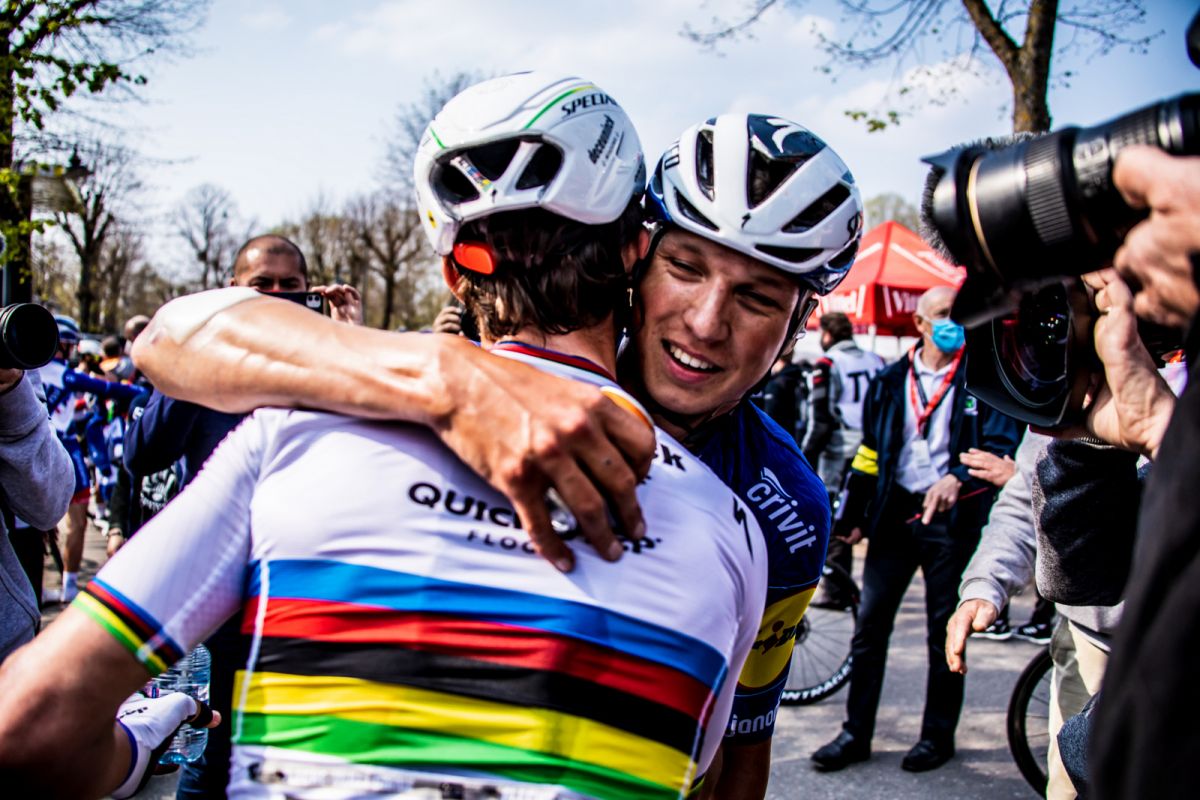 "The main goal at Le Tour will be to get a stage victory. To raise my hands there, at the biggest race in the world, with the World Champion jersey on my shoulders, would be something really special. The first week is going to be an important one, with several opportunities. We will give our best there, as we always do. A successful Tour for me would be a beautiful victory and to show some good things together with the team."
Emotional memories
Being on the start line of the Tour de France is always something special, even for a rider with five stage victories to his name and 17 days in the yellow jersey.
"Last year we had the green jersey on the Champs-Élysées with Sam and that was something remarkable for the team. Also, the stage I won in Nice was a great moment full of emotions for me, as it came after some difficult weeks and months. I sported the yellow jersey, and it filled me with pride to wear it again. It was a beautiful Tour with big moments and as always a lot of memories. I can't wait to return this year, to be there in Bretagne, especially as the public will be allowed to watch the race, their presence making everything more beautiful."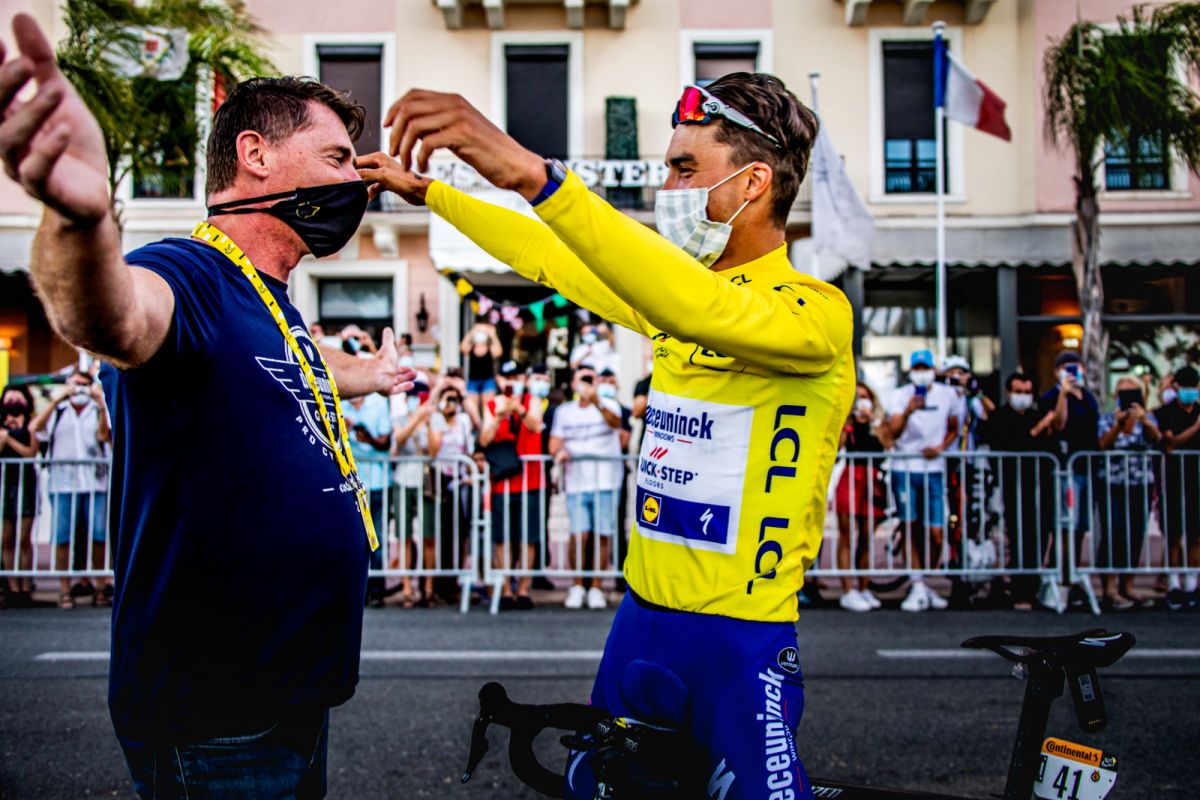 And this time, racing Le Tour will be even more special for Julian, as he just became a father for the first time: "Becoming a dad is truly special, it's a unique emotion that gives you a lot of energy. Now I'll be heading to the Tour in just a couple of days, so I won't have a lot of time to spend at home, but I can say it's the best moment in my life."
Photo credit: ©Wout Beel