Ahead of the year's first race, Anthony – who has been working for the team as physiotherapist and osteopath since 2014 – looked back at where it all started, the journey he has made and all the beautiful memories along the way.
"I don't come from a cycling family. When my brother Serge decided to start cycling, everything was new, also for my parents. Every weekend we went to the race, and I was looking after Serge. My oldest brother Dimitri was busy with studying, so before Serge became pro, he didn't have a lot of time to come to the races."
Anthony has always had a lot of respect for what Serge did. "How he was managing his time while combining sport and school – that was impressive. I would have never had the same character as he did, you really have to put a lot of hours into training. The funny thing was that sometimes my brother made deals with me. If I cleaned his bike or prepared everything for the race the next day, I could get a certain amount paid or I could get a percentage of his prize money. Difficult choice of course, because you never know if he would win or how much his prize money would be. Those weren't big numbers, but this was typical Serge. He wanted to focus on the race."
"If you are 14 years old, and you alongside boys who are much bigger and stronger, then it becomes difficult. I couldn't compete", said Anthony about the prospect of becoming a rider himself. He got to know triathlon and this sport suited him better. He was a good swimmer and got as far as being ranked top 5 in the country. Anthony was active in his club in Antwerp until the age of 18.
In my last year of high school, I had to choose what I wanted to study, I went to an info evening and there my interest for physiotherapy came up.
"I had never gone to a physio myself before, so I had no idea what it was, but somehow it triggered me." Anthony decided to go on with a four-year study of physiotherapy, where he sometimes had the feeling he could have aimed higher. After graduating he started studying osteopathy during the weekends over the next six years.
First contact with pro cycling
After that everything went really fast for Anthony. His life started to make a big flip. When he began working in a practice, he was talking to one of his patients who was part of the national federation. On the same night the national coach back then, Carlo Bomans, called him to tell him they were in search of a physiotherapist. "Then the ball went rolling. I first worked with juniors and then got in contact with track racing as well. In 2012 I already went to the Olympic Games, as a 24-year-old. Everything went really fast and I never really thought about it."
A real milestone was the Olympic Games in Rio, five years ago. "My brother was also selected and I was responsible for everything cycling related. We took gold with Greg Van Avermaet and bronze with Jolien D'Hoore, which was really special, some truly indelible moments that I will forever cherish."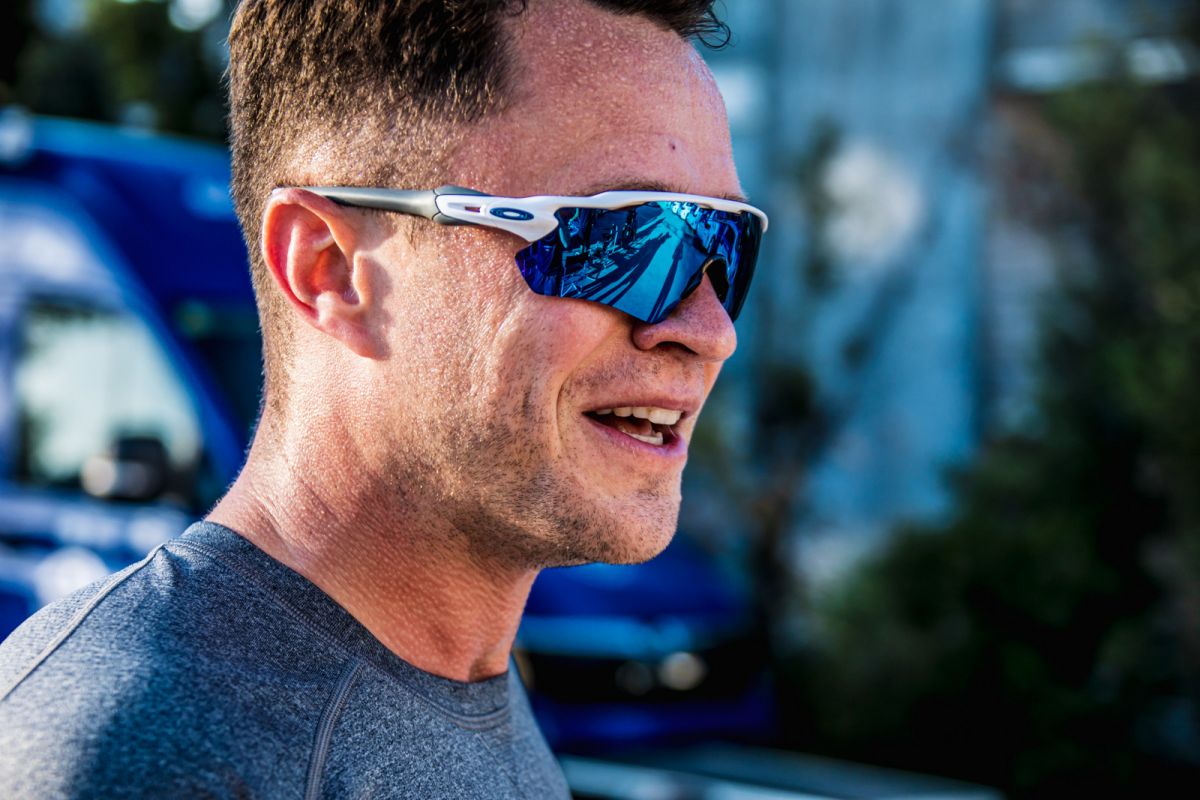 Joining the Wolfpack
In 2013 Anthony was part of the BMC Racing Team, but suddenly he found himself without his job in November. Serge was racing with Omega Pharma Quick-Step back then. "My brother was not really the leader of the team, so he couldn't do much. I started contacting all the teams, and suddenly Frederick Pollentier called me in December to ask if I was up to work for the team. Of course I was! The program, or how many days I could do didn't even matter."
Immediately, Anthony felt at home in the team.
"I went to speak to Patrick, and to make it official. Patrick already had done a background check of course and knew everything about me. I could tackle the new job immediately, with a training camp in Spain and the Palma de Mallorca race, together with my brother."
It was special to work one season together with Serge on the same team. "I saw my brother grow as a rider from real close. Suddenly our paths crossed and that is unique. It also helped within the team, as colleagues knew I was his brother and that previsouly I had already worked in the cycling business, which is a small world."
Life inside the team
Osteopaths have become more important in the last couple of years. From taking care of the rider and being a massage therapist, with the extra value of studies and capacities. "Often there are on the spot things that you need to do to make your rider feel better on a short notice. I really appreciate the contact with the riders. It is one of the moments where there is a lot of personal stuff and emotions being shared. In the past I always did the massage of Bob Jungels, when we were in a race together. We really became friends, and now I still hear him every week."
And a second part is being a psychologist. "Sometimes the riders want to talk after the race and reflect on all the emotions, others are really quiet and then you need to feel when you need to give them some time or just try to get them talking."
Looking back on his career, Anthony really learned to put things into perspective when there is a setback. "But when there's an incredible moment, like now I'm looking to a picture of Bob Jungels winning Liège-Bastogne-Liège, then I'm also screaming. Those moments are once in a lifetime."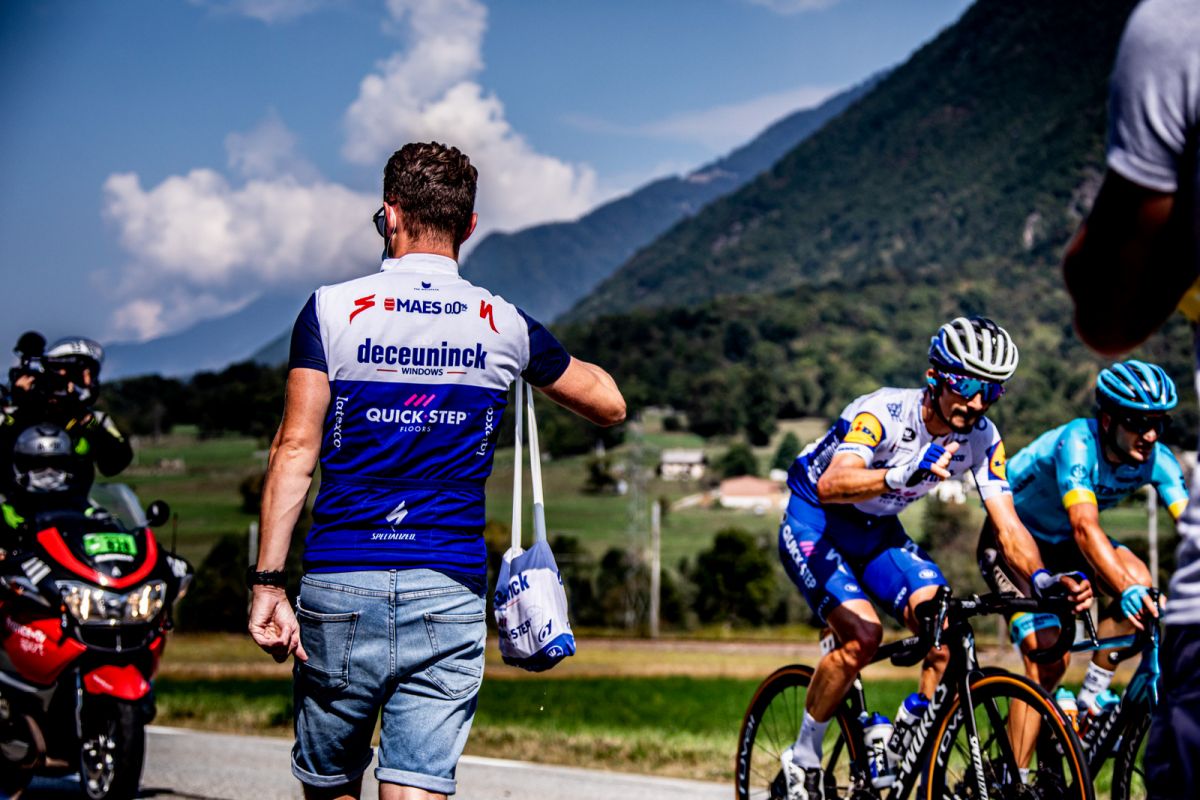 Being away for a lot of time is not always that easy. "It's of course a choice you make. But sometimes, especially in a Grand Tour, you feel some tension because people are being homesick, but then we are all on the same page and it passes again. I really like to have some privacy and being on my own, in the morning I go for a run or a walk. That's really important when you are away and living with the same people 24/7." That is also the way of getting some time to relax for Anthony "Going for a run and switching my mind off. Or just relaxing at home, enjoying the quietness and a good coffee. Everywhere in the world I search for the best coffee bars."
Now at the races or training camps he has already some running buddies, as a result of motivating others to come along. When returning back home, Anthony really tries to optimise his time with family and friends, whenever he has some free time from the two practices where he works. "In the past I know that I didn't make enough time for friends. They are mostly at home in the weekends, when I'm at work. So drawing up a schedule is not always easy, but we make it work."
2021 expectations
If everything goes well Anthony will start his season in the Tour de la Provence, in just a couple of days. "I hope that this season will go better than the previous one and we will have a lot of beautiful races to enjoy. Last year it was difficult, but still 80% of the races went on. I believe better days are coming, when everything calms down and more people will be vaccinated." Probably it will unfortunately still be without spectators. "The atmosphere at the race is really something special. The cheers, the tension, all the fans coming in huge numbers, it's something unique."
And what about his personal resolutions? "If I find a solution to spend more time with my girlfriend and if all my dreams and goals for this year will come true, 2021 will be a successful year for me."
Photo credit: ©Wout Beel