How do our riders dress for a race? What do they eat and what do they take with them during the race? You can discover all these from our newest blog series.
During the races, when I need to drink, I have the Isotonic from Etixx, with watermelon flavour. When it comes to eating, I choose the lemon bars, but also the raspberry ones, which are very tasty. Rice cake is also on the menu, while later in the race I start taking the gels, because it helps you a lot, especially in the difficult moments. In the final two hours of a race or just after the feedzone, I usually drink one Coca-Cola, because the sugar it has gives me an extra boost for the last kilometers.
Before a race, just to get me in the mood and to feel the vibe, I like listening some techno music, like DJ Tiesto. During a race, when it's raining or there are windy conditions and it's really cold – which happens often in Belgium – I use the arm and leg warmers, and, of course, the raining clothes. When the final is approaching, I like to be a little bit cold instead of having too many clothes, so I take many off – including the leg warmers – in the last two hours. When I get cold, I need to pedal faster, and that's ok with me, I have a good feeling when it's like that.
I can't wait for Gent-Wevelgem, because it's a race that I like very much. I expect it to be a hard one also this year – even though not as tough as last season – and I wouldn't be surprised to see it come down to a bunch sprint of just 20 riders. I know that we will tackle the other side of the Kemmelberg, which I never did in a race before, but I am aware that it's a steep one and it can become even more difficult in case of rain. It will be like the Koppenberg, the infamous climb of the Tour of Flanders, which means you have to be in the best position. There will be splits in the pack before, so the peloton won't be a big one, but even so we will see a huge fight for the front rows. Even if a small group gets clear, it will be hard to get to the finish, as from the top of the Kemmelberg it's a long way to Wevelgem.
Photo credit: ©BrakeThrough Media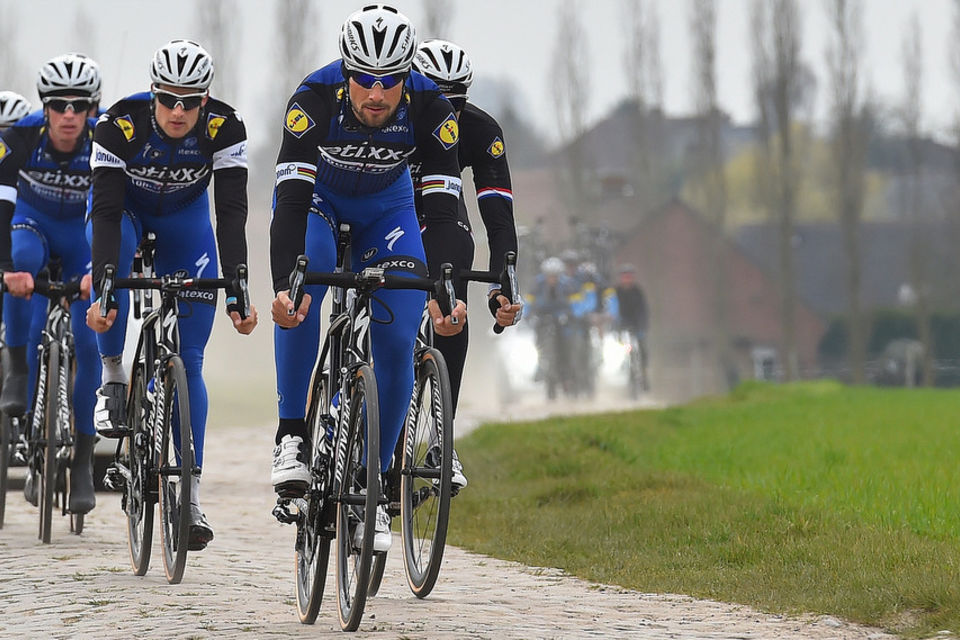 Etixx – Quick-Step to Halle-Ingooigem
20/06/2016
Link