We are now on our 4th Stage of La Vuelta a España. Me, I consider myself the "grandfather" of a group of young guys mixed with experienced ones. I have been at this race 9 times now. The young guys have not come to me yet for advice, but we will maybe see after the first 10 days. Most of the guys have done one week races already in their careers or 10-day races. Until the first week it is nothing new. But come the second or third week, and they feel tired, maybe they will feel something they never felt before. Then it may be my time to reassure them that their feeling is normal. If they have one bad day, that is OK. Maybe I can give them some motivation for the young guys. Maybe I can advise them to stay in the gruppetto one day to recover or something like that. But for the moment, everybody is still fresh. For the moment, they all know what to do.
I also have to talk about our team DJ, Guillaume Van Keirsbulck. He loves playing his electronic music. Andrew Fenn is always in the room with him. I hope for him he likes the music. For the moment they haven't fought yet, so I am guessing he likes the music so far. But when there is a moment when they get tired, and they are both in the room, we will see (laughs). But so far, even on the bus it is really good for the atmosphere to have him and his music playing. On the bus together for three or four weeks, it is long and there are always things that happen to make those rides feel even longer. If there is a guy who is fun, or a guy who puts on the music, it is always good for the morale.
As for my goals, I will try and go for a stage if there is a chance. Every year I try to do this. In the past I tried to go for the GC, but it is a very hard three weeks to go for the GC. I was 12th before overall, so to be better than that I'd have to be Top 10. For sure it is not easy. Now I think my goals are to first help guys like Gianni to stage hunt, and then if the opportunity is for me, I will try and go in the breakaway. We will see!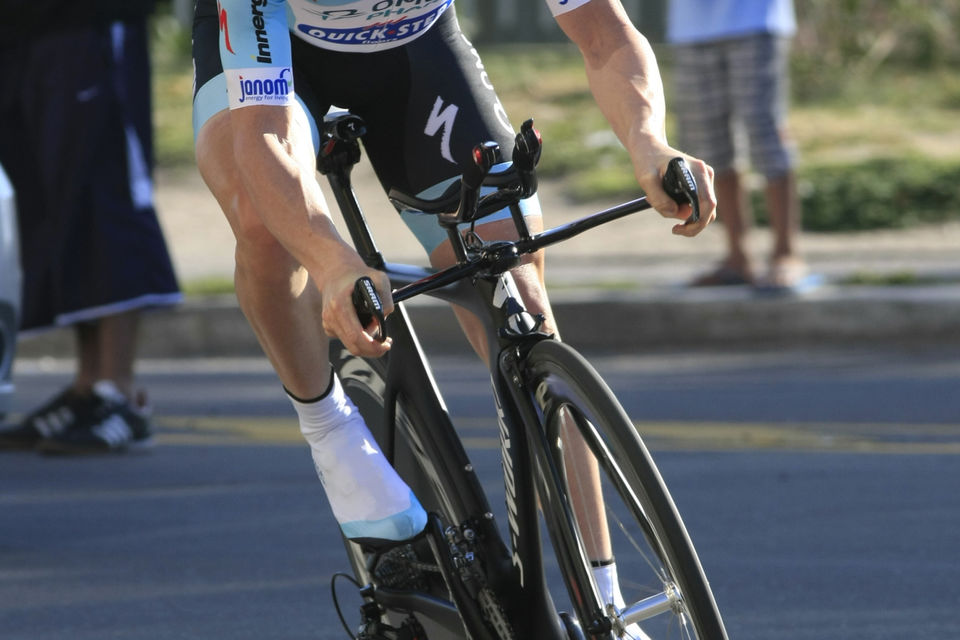 Tour de San Luis Stage 4: Photos by Roberto Bettini
26/01/2012
Link