The European Champion signed off Soudal Quick-Step's 39th success of the season.
The first Soudal Quick-Step victory on the new Specialized Tarmac SL8 came Wednesday afternoon in the Danish city of Silkeborg, where Fabio Jakobsen picked up his 44th pro win at the end of Danmark Rundt's 163.6km second stage.
The day was up-and-down the whole time and it included a hilly circuit that the riders had to cover three times. The presence of a 1km climb averaging 5.5% there looked to advantage the attackers, and the finale didn't lack daring moves for that matter, but the peloton – after bringing back the original breakaway – somehow managed to keep things together even after the third time up there, reeling in seven men with the flamme rouge in sight.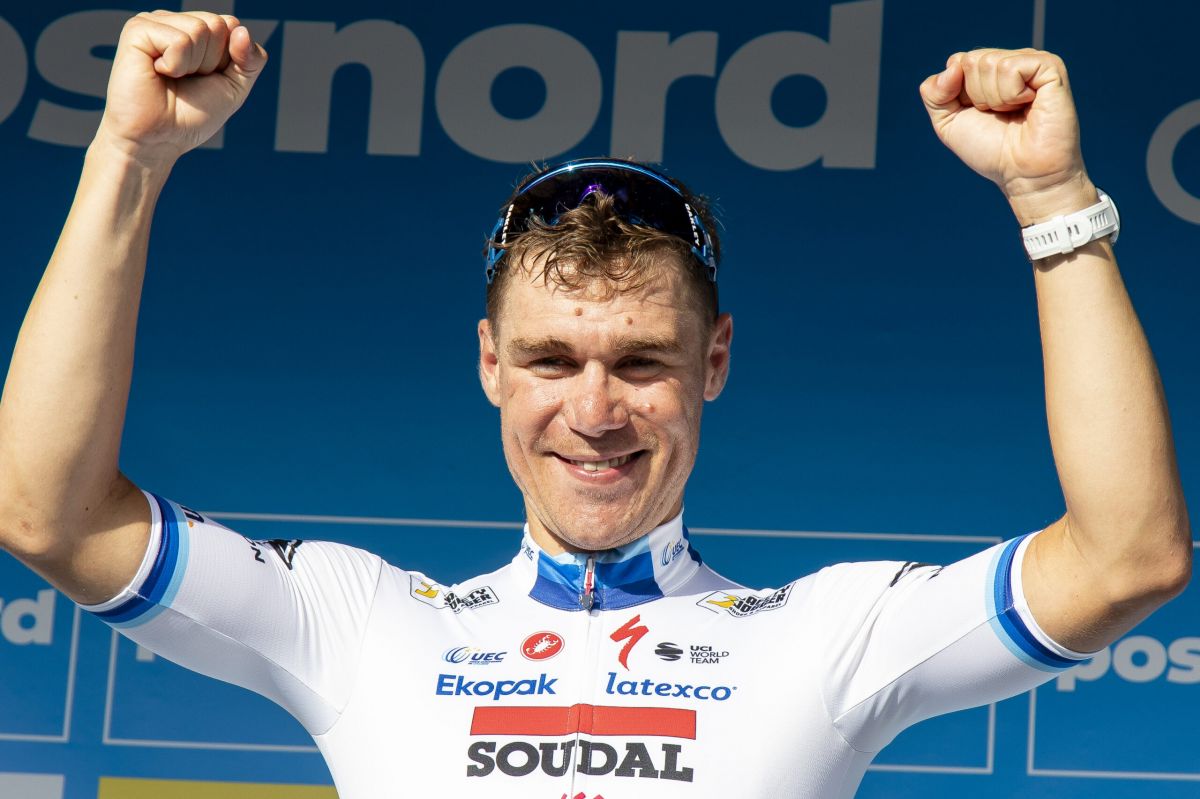 Thanks to an incredible lead-out of Casper Pedersen, Fabio started the sprint as the main favourite and confirmed his status in style, by putting more than a bike length between him and overall leader of the race, Soren Warenskjold (Uno-X), and taking a solid victory for the morale in what is his first race since the Tour de France.
"Winning always feels good, but especially now, after what has been a tough summer with my Tour de France crash and subsequent abandon. But I never gave up, and with the support of this great team, I showed again what I'm capable off and I'm really happy now. I'm also proud of becoming the first Soudal Quick-Step rider to take a victory on this fantastic machine that is the Specialized Tarmac SL8. I couldn't have dreamed of a better return to competition", said Fabio, who now counts pro wins in sixteen different countries.
Photo credit: ©Danmark Rundt