With Remco Evenepoel now back to training, his program for this month has been finalised.
After a period of consultation between Remco and the Soudal Quick-Step management and coaching team, it has been agreed that the 23-year-old will resume racing at the prestigious Tour de Suisse, followed by the time trial and road race at the Belgian National Championships. From there he will head to the team's training camp at Val di Fassa.
Following his recovery from the bout of Covid-19 which forced his withdrawal from this year's Giro d'Italia while leading the race, the Tour de Suisse is seen as the best choice for Remco to resume racing, with him revisiting the race where he was victorious over a 25.6km time trial in 2022. The 2023 edition is bookended by stages against the clock, which should prove the perfect final preparation for the defence of his Belgian National Time Trial Champion's title, which is three days after the conclusion of the Swiss race.
After the time trial, Evenepoel will participate in the road race on Sunday, before travelling to Passo San Pellegrino, Val di Fassa, which will be the team's base for a two-week altitude training camp. The beautiful surroundings and excellent facilities of Val di Fassa will give Remco and his teammates the perfect base and training ground to start to prepare for the defence of his World Champion's rainbow jersey, in Glasgow, at the beginning of August.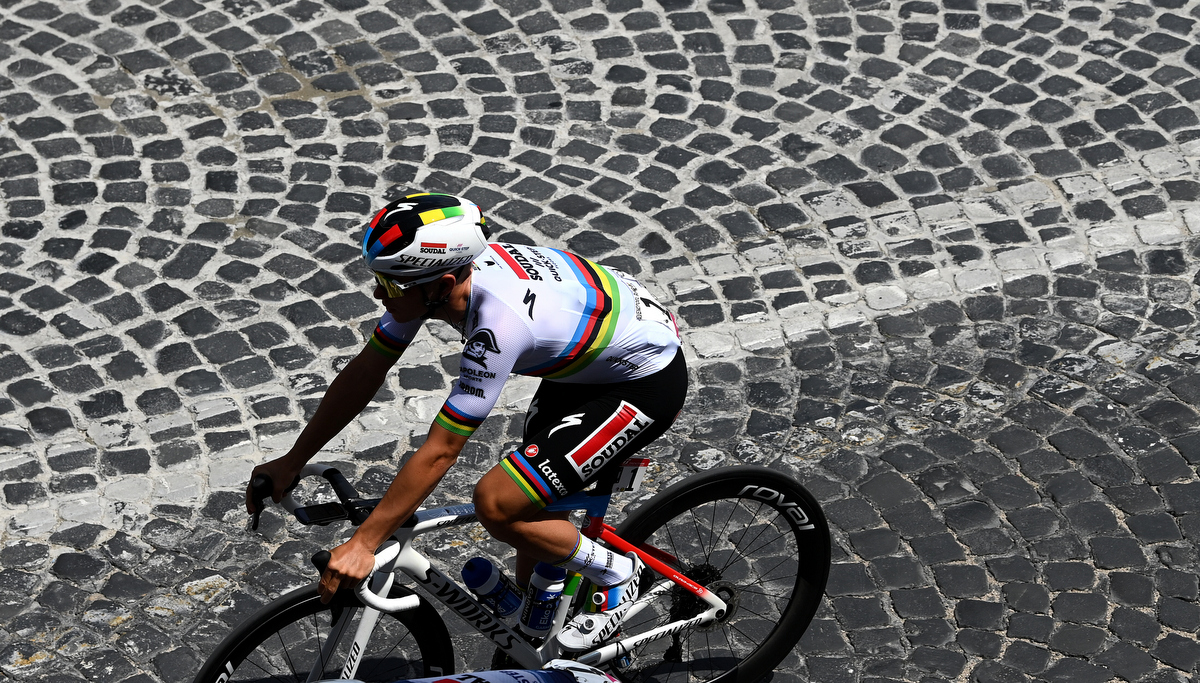 "It has been quite the challenge to see a pathway through the rest of my season. We know that my main goal of this year was the Giro d'Italia and what happened was really unfortunate, so it was important to plan the right path with the team management. I think to begin in Suisse is the perfect start, and it allows me to revisit a race where I have good memories from my time trial win last year."
"Hopefully I can take some good legs from there to the Belgian Championships, to defend my TT title and to see what I can do in the road race. And then I can spend some weeks at altitude in the beautiful area around Val di Fassa. I have really enjoyed training there before and it is a stunning place to visit, with the advantages that being at altitude give, and it's a great place to start looking forwards to the World Championships", said Remco, who so far this season has scored six victories for Soudal Quick-Step.
The R.EV Ride, the recreational bike ride from Schepdaal organised by Peloton at Remco's request, will be rescheduled from 10 June to 1 July, so that Remco can participate himself.
More info at www.revride.be
Photo credit: ©Wout Beel
©Tim De Waele / Getty Images