Third medal in as many participations for the Quick-Step Alpha Vinyl rider.
Remco Evenepoel brought Belgium's first medal at the World Championships in Australia, who is hosting the event for the first time in twelve years. Fresh off his remarkable Vuelta a España overall victory, the 22-year-old was the penultimate rider to leave the start house in Wollongong and it didn't take him too much to show he would be a medal contender.
The course, 34.2 kilometers in length, comprised two steep climbs and many corners that only added to the difficulty, but Remco tapped out a strong rhythm that placed him in the top 3 at both intermediate checkpoints. The first Belgian in 44 years to win a Grand Tour, Evenepoel gradually increased the place in the closing kilometers and stopped the clock in 40:11, which netted him bronze, just a few seconds behind Tobias Foss (Norway) and Stefan Kung (Switzerland).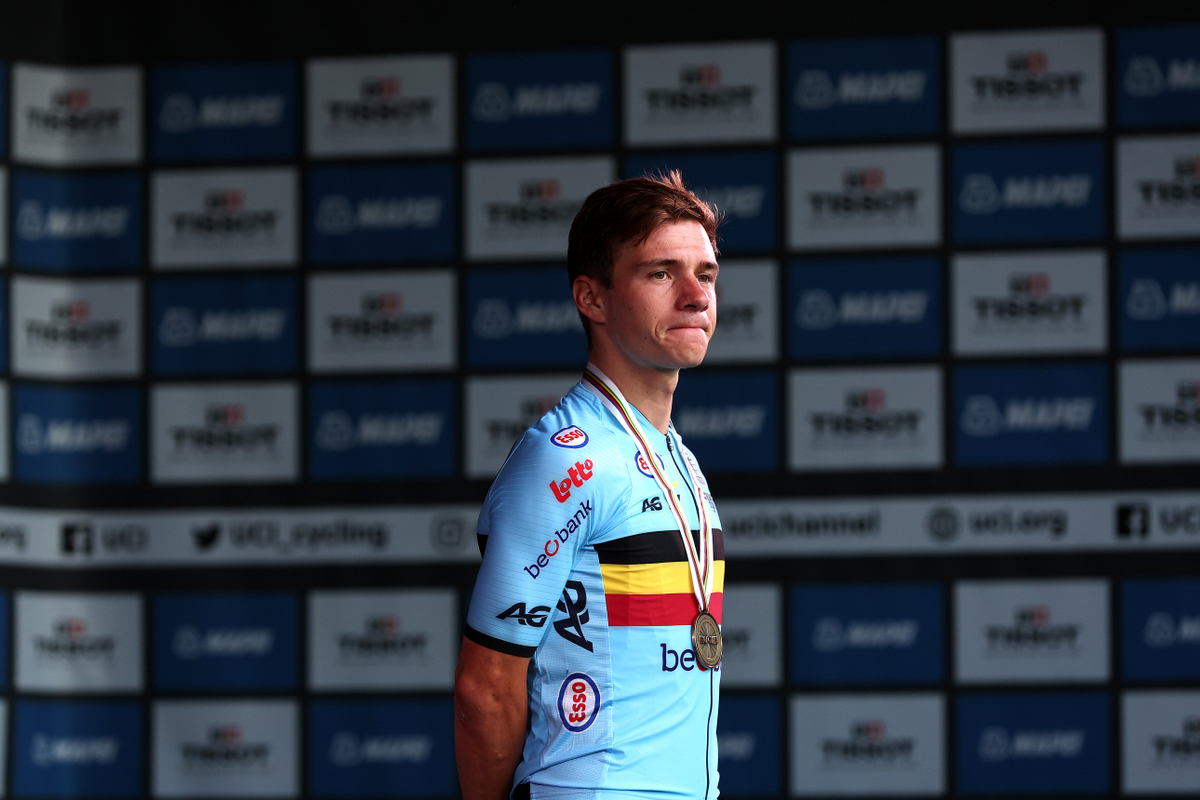 "I rode a solid time trial today, but in the end two guys were stronger. I did my best out there, gave absolutely everything and although there's some disappointment because the gaps were small, things are as they are and there's nothing to be done about it. All I can add and promise is that I'll continue fighting and chasing this world title in the years to come", Remco said after his third medal at the ITT World Championships.
Photo credit: ©Con Chronis / Getty Images