Two more jerseys that our fans will love just in time for the biggest race of the year.
July brings more fun, more sun, the biggest race of the year (which will once again keep us on the edge of our seats) and two new jerseys of our 20 Years Anniversary Collection. Designed by Luisa Menini, who has a vast experience of more than 18 years in the sport, and made in collaboration with Castelli, the two jerseys are inspired by the grandeur and history of the Grand Tours and Quick-Step Alpha Vinyl's unique racing DNA, with each illustrating a different but captivating story.
The Wolfpack Giro jersey evokes the bold graphics of the famous Tour de France combination classification of the '80s, which fans are nostalgic about even now, with the colours of the Corsa Rosa, including pink, green, ciclamino and blue – everything arranged in a playful style. Blue also represents the identity of the team, which has made us stand out from the peloton in the last two decades, and is present on the front in a nod to the first ever Quick-Step jersey, in 2003. Last but not least, the zipper slider comes in the form of the iconic spiral-shaped Senza Fine trophy, adding another special touch to this collector's jersey.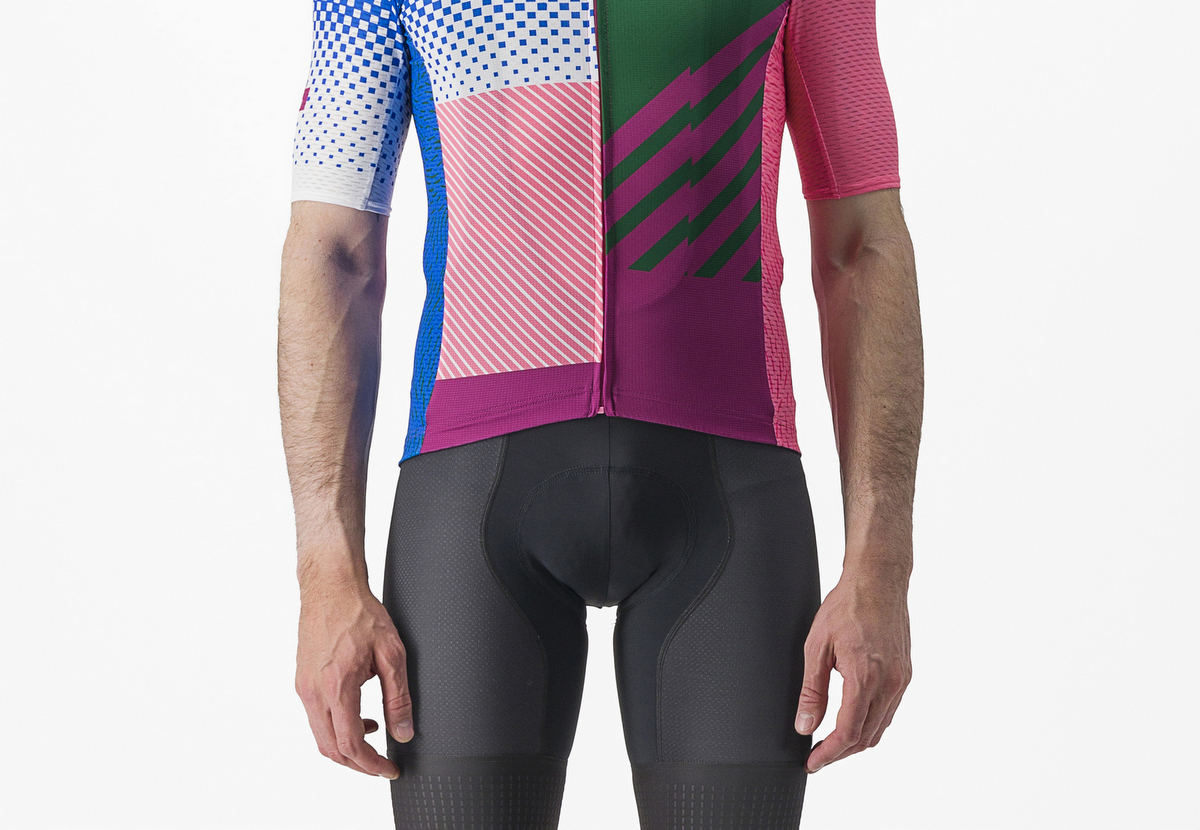 The Wolfpack Grande Boucle jersey features an energetic colour palette which will give you a serotonin boost the moment you pull it on to go out for a bike ride. This concept perfectly captures the Wolfpack's winning mentality as well as the performances the team has had over the years at the Tour de France, which we have raced each year since 2003. The main story revolves around the wolves – not just the team's symbol, but also a metaphor for our instinctive nature – who are always on the hunt for stage wins. Masterfully blending the Grande Boucle's iconic colours, this jersey has every chance to go down as an all-time fan-favourite.
Order now the jerseys from the Wolfpack webshop at a special price!
Photo credit: ©Wout Beel