Renson has the ideas and solutions for outdoor inspiration.
Sweat, grinta, and an energising pit stop. Alongside a feather-light frame and freshly pumped tyres, these are the main ingredients of successful bike training – whether you're a dyed-in- the-wool enthusiast, occasional cyclist, or pro. Riders take their coffee breaks seriously. And that coffee break might just as well be a comfortable one. A patio cover lets you unwind and recharge in a serene setting no matter the weather. Perfect for catching your breath and recharging for the rest of your workout or to end your ride in style – in your own green oasis, away from the hustle and bustle, with every contemporary comfort.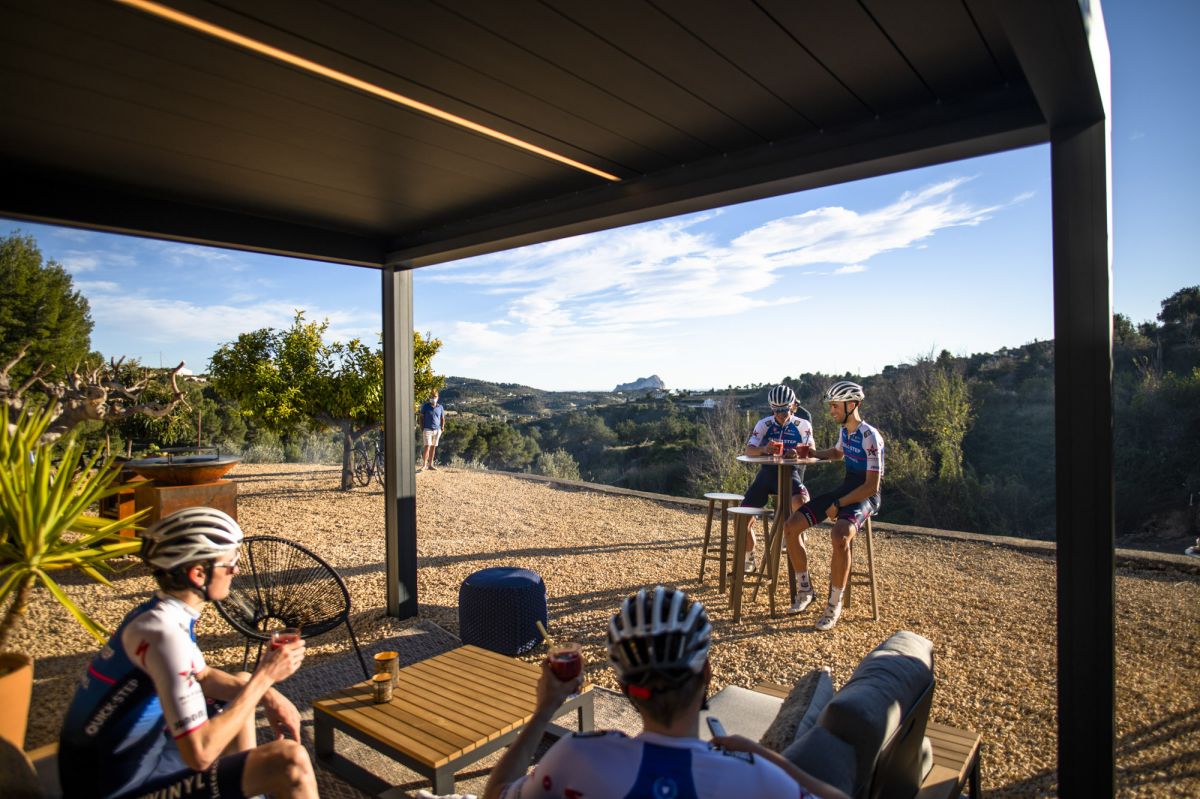 Want to enjoy shade on a sunny day and a place to stay dry while relaxing outdoors on a rainy afternoon? The roof blades can be easily adjusted to create the perfect conditions under your patio cover. In the meantime, the heating elements keep your muscles warm during your break, while the screens or Loggia sliding panels protect you from the wind. Just as accurate and with less effort than the best domestique does for the team leader. After all, it would be a shame to have to go indoors to enjoy a break from your outdoor activities.
Discover more in this great video!
Photo credit: ©Wout Beel