At Quick-Step Alpha Vinyl Team, we are always looking at new ways to evolve the care that we offer our riders and staff.
During our training camp in Calpe last month, our philosophy evolved furthermore, thanks to our partners at Canon Medical, who for the first time helped us look at our eye health.
All of those attending the camp were invited to undergo a series of checks using Canon's state of the art examination equipment. As well as the sporting advantages of good vision to a cyclist, the process would more importantly highlight any health issues with not only vision but in the eye's overall health.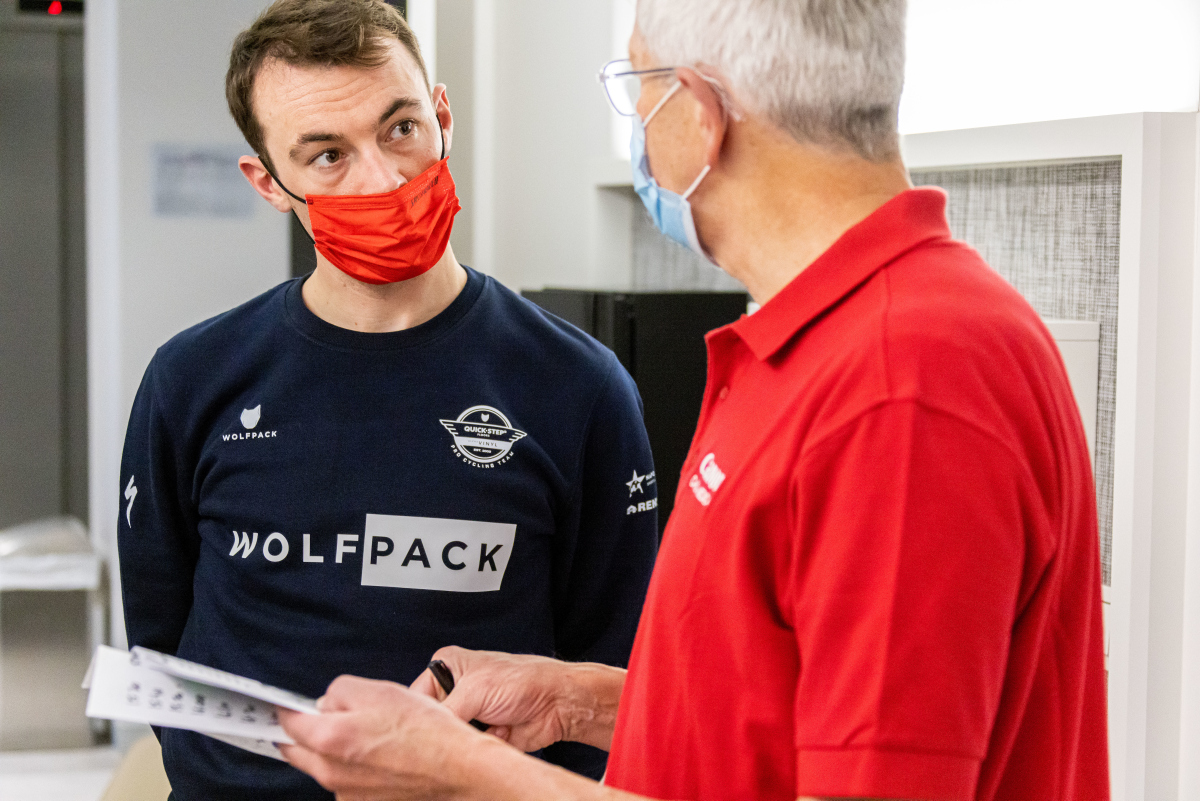 "We are glad and honoured to expand the activities of our partnership with Quick-Step Alpha Vinyl Team also on Eye Care level", said René Degros, Vice President at Canon Medical. "Our eyes are the window to the world, telling us also a lot about our health conditions."
The examination underwent three parts, all under the supervision of Canon Medical's expert staff. A Tonometer with Pachymetry function was used to measure the intraocular pressure in combination with measuring the thickness of the cornea, while a Retinal-camera would visualize the surface of the retina to diagnose any possible anomalies in blood-vessels, macula and optic-nerve. Finally, an Optical Coherence Tomographer would visualize a cross-sectional scan of the retina to diagnose any possible anomalies of the anatomical structure of the underlying layers of the retina. This combination of equipment and expertise would be used to diagnose the most prevalent eye-disorders such as diseases like Glaucoma, Diabetic-retinopathy and Macula-degeneration.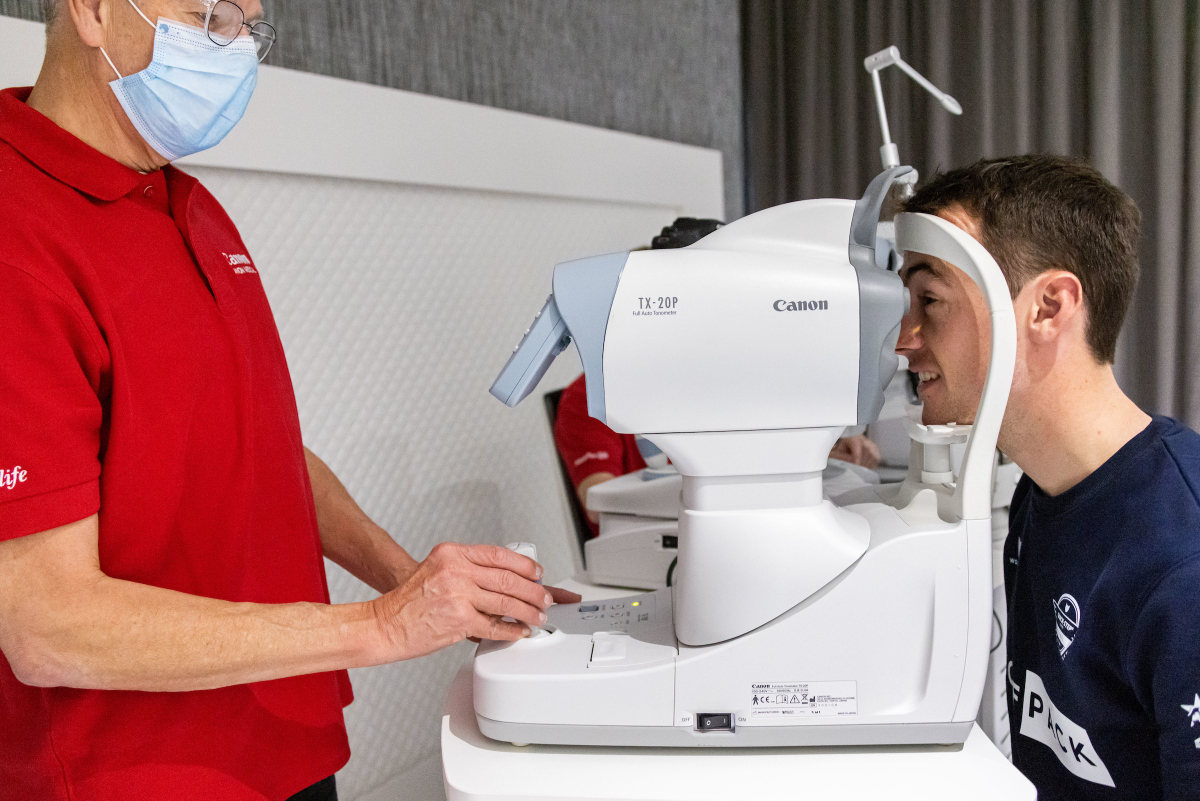 Thanks to Canon Medical's logistical organisation and know-how, they were able to build a first class, safe setup to perform the examinations within our team hotel and ensure that our riders and staff can receive some of the best care and attention possible.
Photo credit: ©Wout Beel