The Quick-Step Alpha Vinyl 2022 Race Collection has arrived.
New year, new name, new kit, and lots of surprises for our fans. The first of these is our webshop – which has undergone a major revamping – and where you can find our stunning race collection, which the Quick-Step Alpha Vinyl boys have already sported during their early January rider. Made in collaboration with Castelli – a company who boasts a long history of innovation and domination in the pro peloton – with whom we teamed up for the next three years, our new line of race clothing is every cycling fan's dream.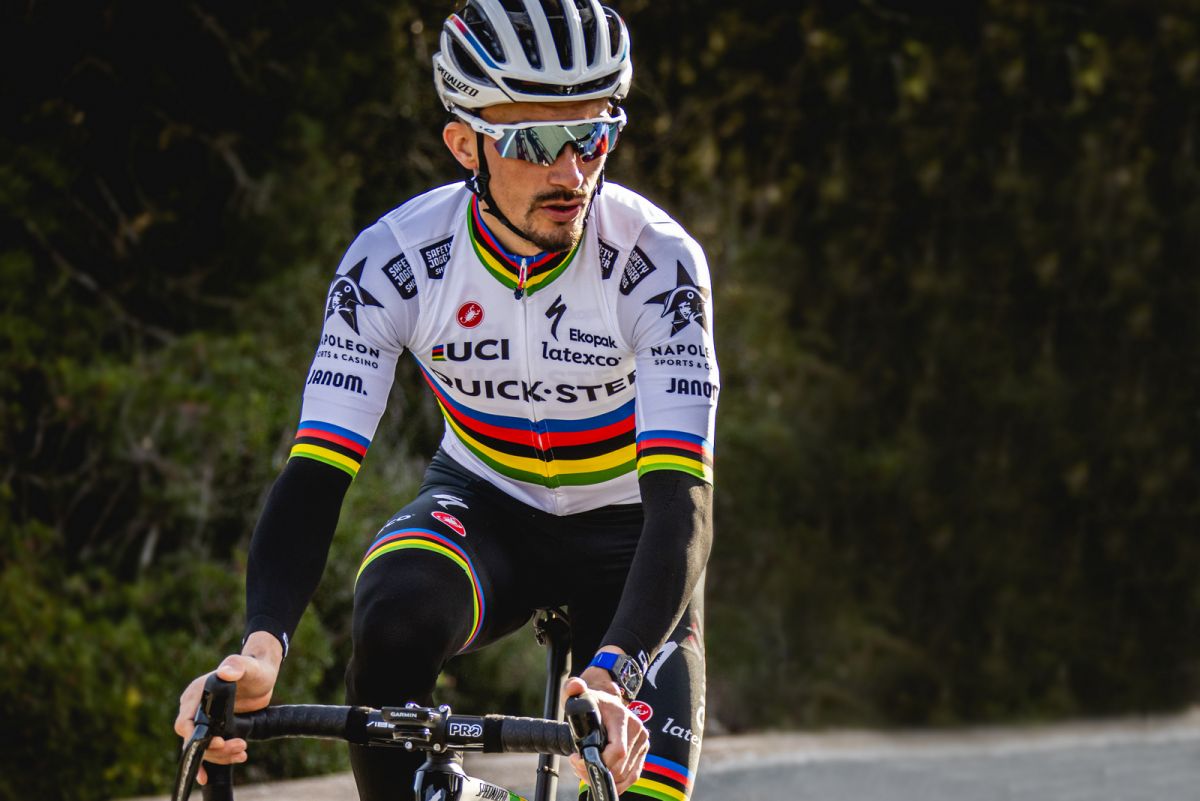 Elegant, comfortable, and modern. The three pillars on which the 2022 Race Collection has been built together with Castelli. From the beautiful and breathtaking official jersey with recognizable team colors and high-quality manufacturing to the jacket that will help you defy rain and wind, all the items ooze confidence and fluidity, making the race collection one for all the Quick-Step Alpha Vinyl fans out there who want to take their passion for the Wolfpack to the next level.
And that's not all! If you dream of feeling like Julian Alaphilippe – who exudes panache every time he pins on a number – during your training rides or races, then the World Champion Official Replica Jersey is the answer for you. Created for champions and featuring the iconic rainbow stripes, this jersey guarantees that you won't go unnoticed every single time you'll pull it on!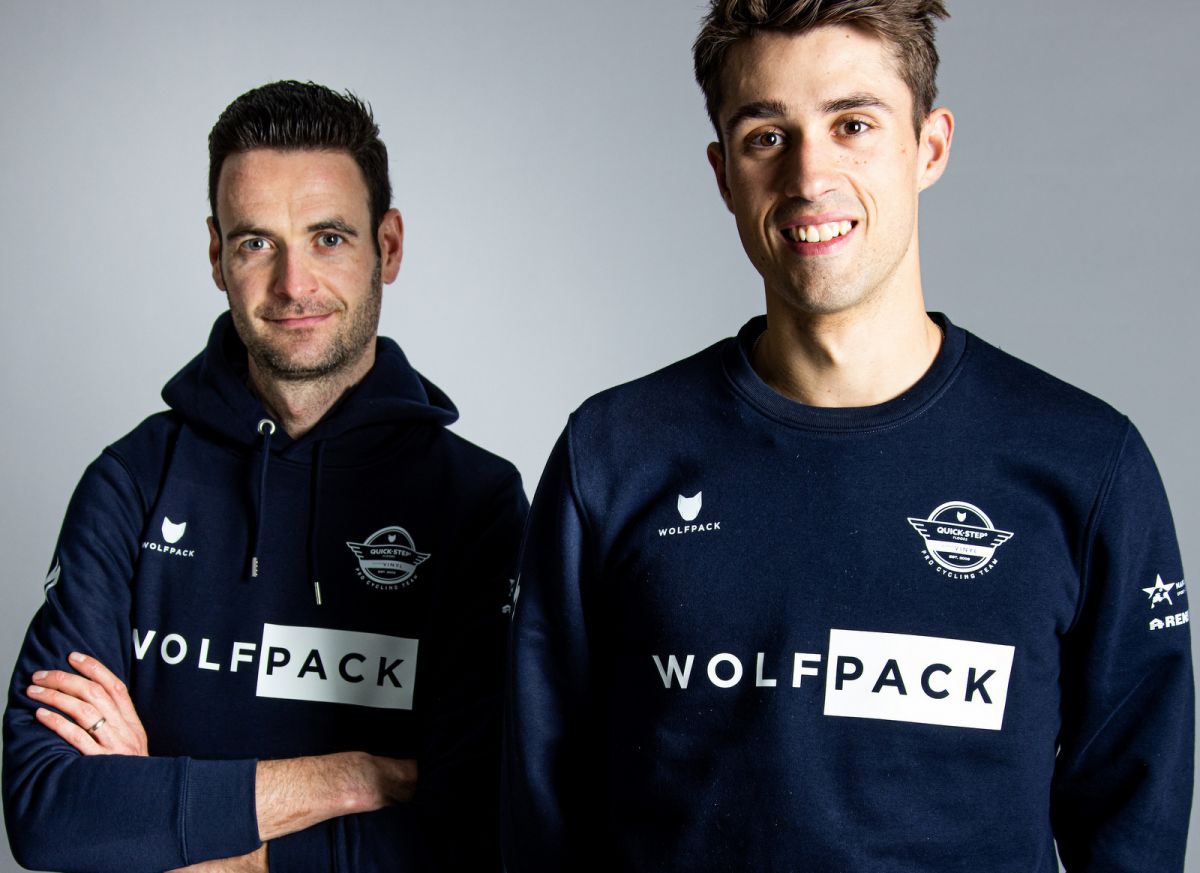 While you're there, make sure you peruse our Casual Collection, already comprising several beautiful items reflecting the Wolfpack's unique identity! As of this year, we have developed an exclusive range of products together with Sportz88, which we will enhance over the next couple of months to mark the team's achievements and special moments!
Photo credit: ©Wout Beel