The Dutchman sprinted to his first victory since returning to cycling three months ago.
Fabio Jakobsen raised his hands for the first time in more than a year Wednesday afternoon, when he dashed to a special victory on the second stage of the Tour de Wallonie, held on the famous Zolder motorbike circuit.
Due to the severe floods that have hit the region last week, the stage was initially cancelled, but the organisers came fast with a plan B, which consisted of 30 laps of the 4km circuit which used to host Formula 1 races in the '70s and '80s, that made for a fast and entertaining stage. Seven riders animated the day, but in fairness their chances of making it were slim, as several teams joined forces to keep the gap in check before easily bringing them back with three laps to go.
Deceuninck – Quick-Step hit the front inside the last five kilometers, perfectly escorting Fabio Jakobsen into the final kilometer, where Bert Van Lerberghe provided a flawless lead-out for the 24-year-old. Jakobsen kicked out with the line in sight and produced a powerful turn of speed, holding off the other sprinters as he captured an emotional victory that marked the end of a long and difficult road.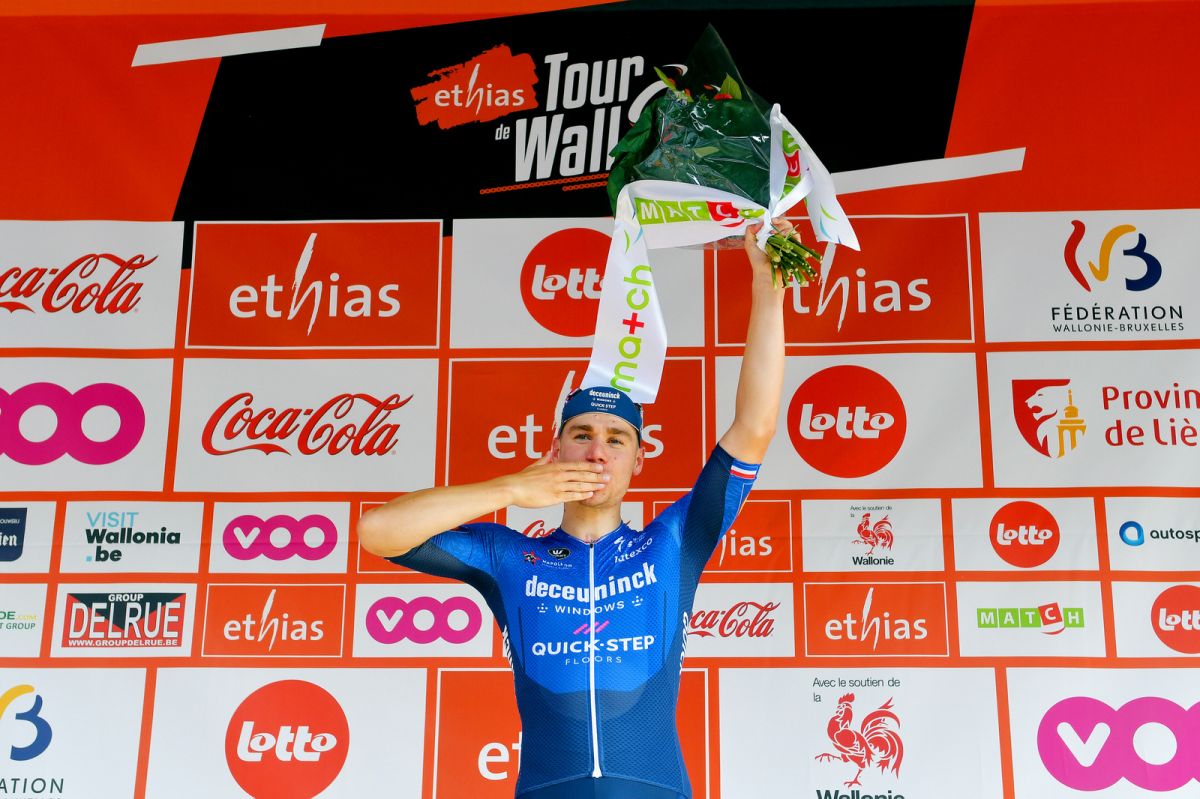 Beaming with happiness, Fabio gave immediate thoughts after the race – just his fifth of the season – paying tribute to all the people that had stood beside him since his crash at last year's Tour de Pologne: "I need to thank a lot of people: my girlfriend, my family, the doctors and the team – without them it wouldn't have been possible. This is also their victory. I am so happy I am in this team and will be part of it in the future. Together we worked on my comeback and it panned out well."
"It's been quite a long comeback and to stand here today after that crash is an emotional moment for me, especially as my family is also here and they could see me do what I love so much and take the victory. These last couple of months have been a process where I made step after step, faced some setbacks at times, but continued fighting and believing in myself. I had already won several times before today, but being able to sprint and get the win is a big relief for me", a smiling Jakobsen added.
Photo credit: ©Luc Claessen / Getty Images