Leading premium car manufacturer and World Tour Team Classification winner sign a multi-year agreement, set to run from 2019.
Patrick Lefevere, CEO of Deceuninck – Quick-Step Team, was on hand at the BMW Belux headquarters in Bornem, last Friday, to receive the keys to the first of 15 vehicles that will be used by the Belgian-based team from next season. The fleet of cars will be made up of nine BMW X1s Drive 18i' and six BMW 520i Touring, as part a multi-year agreement, that will be supported by the Le Couter and Lemmens-Le Couter BMW dealership. The partnership will also see Deceuninck – Quick-Step Team use the brand-new BMW X7, which is due to be launched in March and will see them be amongst the first to take ownership of the exciting new model.
The premium BMW vehicles will be used by the UCI #1 ranked team, winner of 73 UCI races in 2018, on the road both before and after events, as well as utilising reliability and comfort with which they are synonymous, to offer their riders crucial support during the plethora of races that make up the calendar. The Deceuninck – Quick-Step Team staff will also use the innovative vehicles to support them logistically while on the road. The BMW X7 will amongst others be used for the exclusive VIP services offered by the high performance team.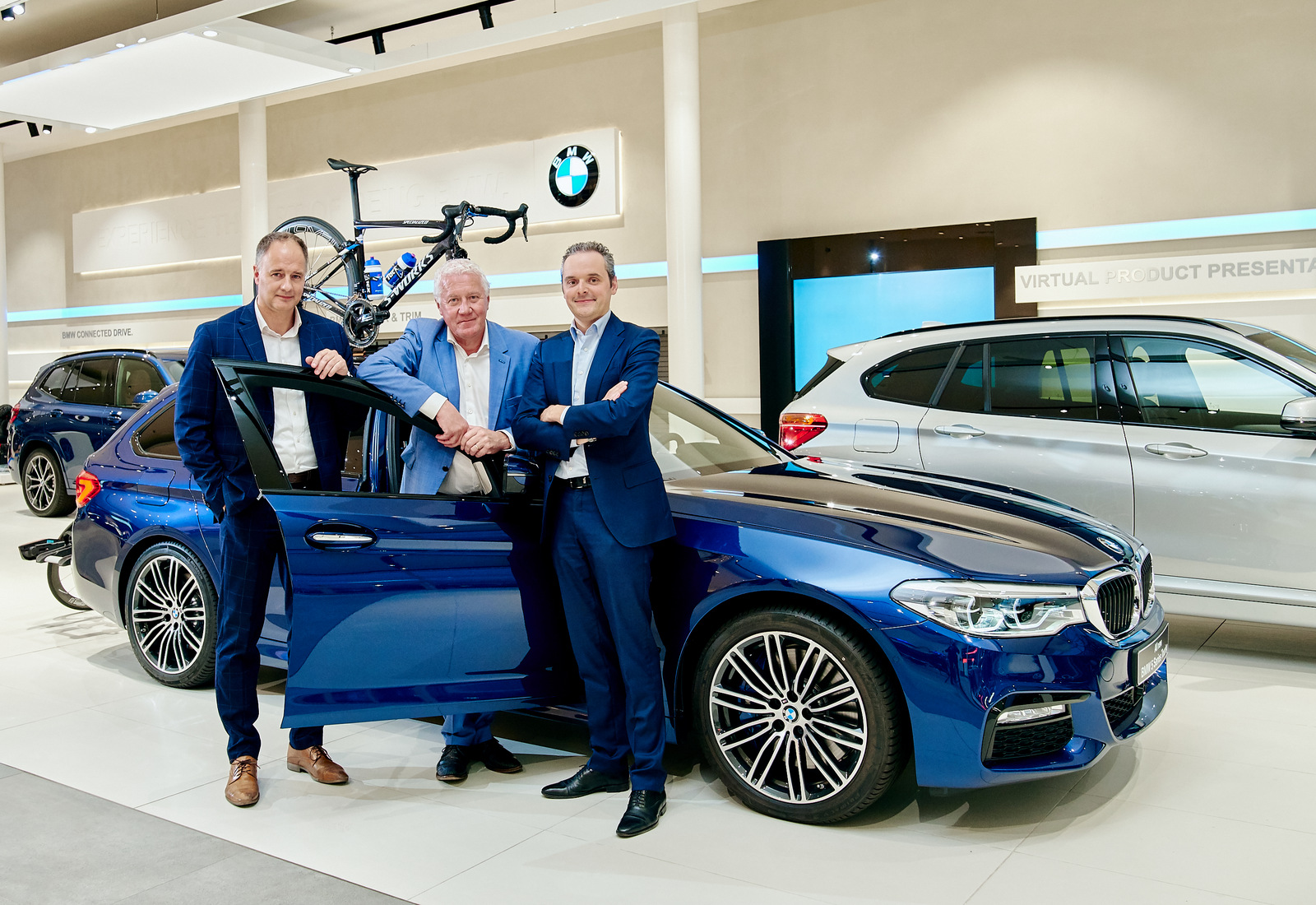 When speaking of the new partnership, Patrick Lefevere said, "We are really pleased to have BMW join us as our new Official Car Partner. We are always looking for innovative ways to improve our setup and support the team. However, we believe that having an Official Car Partner like BMW, that is as passionate about innovation as we are, can help to deliver even more success and satisfactions."
Those thoughts were echoed by President and CEO of BMW Group Belux, Eddy Haesendonck, who said, "BMW Belux are delighted to be joining forces with a team as successful as Deceuninck – Quick-Step. We feel that BMW build cars that are the very best quality and give a luxury and dynamic driving experience that cannot be rivalled. These values mirror Deceuninck – Quick-Step Team's winning mentality and desire to be the best cycling team in the world, and that's why this partnership makes us very proud."
For Stijn Le Couter and Werner Lemmens from the Le Couter and Lemmens – Le Couter BMW dealership there was a quick and obvious match. "The values of the team and our dealership correspond perfectly: sportiveness, team spirit and the continuous search for improvement to maintain our Number One position. Both the riders and our staff give their every day's best in order to be the leader and reference."