The Flèche Wallonne victor, Max Schachmann and Philippe Gilbert talked with the media two days before the oldest Monument on the calendar.
Friday afternoon, in the beautiful surroundings of Lanaken, the Quick-Step Floors riders who are set to take on the grueling Liège-Bastogne-Liège met the journalists and shared their thoughts as the Classics season is nearing its conclusion.
Julian Alaphilippe – who on Wednesday became the first Frenchman in more than two decades to climb to victory on the iconic Mur de Huy – will participate in "La Doyenne" for the third time in his career, and the 25-year-old was quick to stress out that he'll not start the 258.5km-long race as the five-star favorite.
"I'm not the favorite, but one of the favorites. Many riders are capable of winning, so it won't be just a fight between me and Valverde. Liège-Bastogne-Liège is a race close to my heart, a race that I like and want to win. After winning Flèche Wallonne I hit the reset button and I'm now ready to start from zero. Winning there doesn't mean I'm above everyone else, just that I have a good condition, which gives me a lot of confidence."
"We will try to be there, manage our effort and find the right time for the right moves. This race marks the end of my first part of the season, so I will try – with the help of my strong teammates – to make the most out of it. Liège is long and very hilly, so we could have many scenarios, from an early attack or a late one making it all the way to a small group sprinting for the win", explained Alaphilippe when questioned about the team's tactics.
Another Quick-Step Floors to shine in Flèche Wallonne was second-year pro Maximilian Schachmann, who infiltrated himself in a strong move that got clear with 40 kilometers to go, and despite being caught 200 meters from the line, still had plenty left to hang on and finish in the top 10, bringing Germany its best result in 11 years.
"Being so close to the win in Flèche was really special. On the final ascent, when the bunch was approaching from behind, I just kept believing, trying to find energy in every corner of my body to make it all the way. In the end, my gap was probably 15-20 seconds too short but it turned out to be the perfect team tactic with Julian winning and me taking eighth. I am super happy with both my performance and result, which gives a lot of motivation and confidence ahead of Sunday. It will be a long and very demanding race, where only the strongest riders will survive all the way to the end. I can only hope I will be one of them!"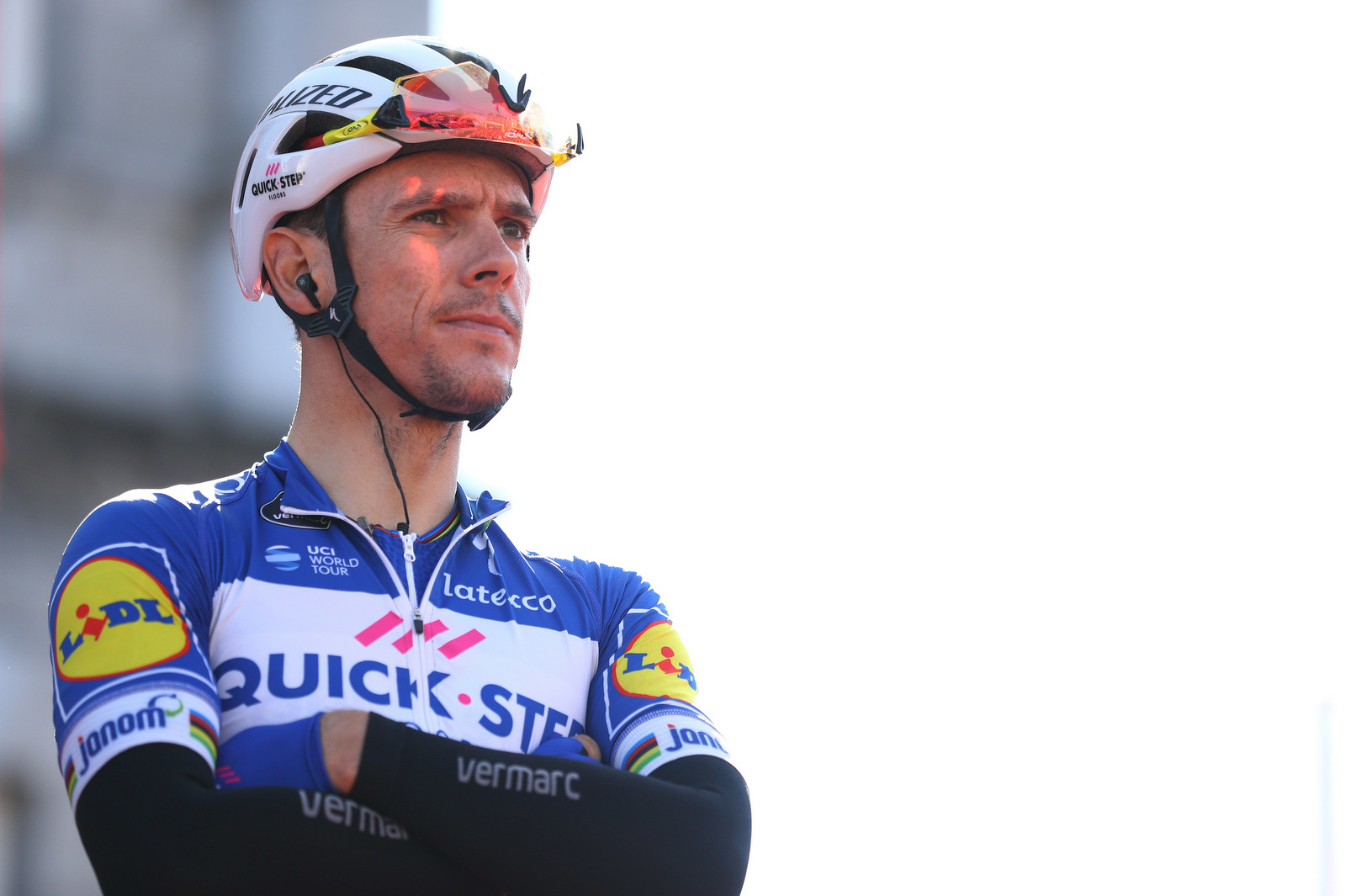 The last Belgian rider to come out on top of Liège-Bastogne-Liège, in 2011, Philippe Gilbert will make his 13th appearance at this race and the 35-year-old is ready to put his experience and knowledge into the team's service.
"It has been a long time since I've last been on these roads, but I am glad to return here. The parcours is tough and if the riders want, they have all the ingredients to make it a very hard race. It's difficult to predict the outcome, especially with this route. What can I tell you for sure it's that we are keen to show the same aggressiveness and fantastic team spirit, so we can end our classics campaign with another good result. I am a bit tired, because it's been a long spring for me, but at the same time very determined to help the team."
Photo credit: ©Tim De Waele/ Getty Images