The season rolled out, and with it, also the new Quick-Step Floors Pro Cycling Team webshop.
What can you find there, you ask? What can't you find! For starters, there's the beautiful team jersey, regarded by fans and journalists alike as one to stand out in the 2018 peloton. This year, we took the kit to another level, thanks to the microfiber fabric with its micro perforated structure that facilitates fast drying and airflow while keeping it soft. The 4-way-stretch microfiber fabric provides an aerodynamic body fit as a result of its clean cut tissue and breathable fabric, accelerating a quick dry effect for the best comfort.
The jersey boasts also a new design with the "Wolfpack never gives up" motto inscribed on the inside of the collar and the Wolfpack logo on the back of the jersey, two elements that will give you the feeling of being part of the most victorious team in the world of the past six years.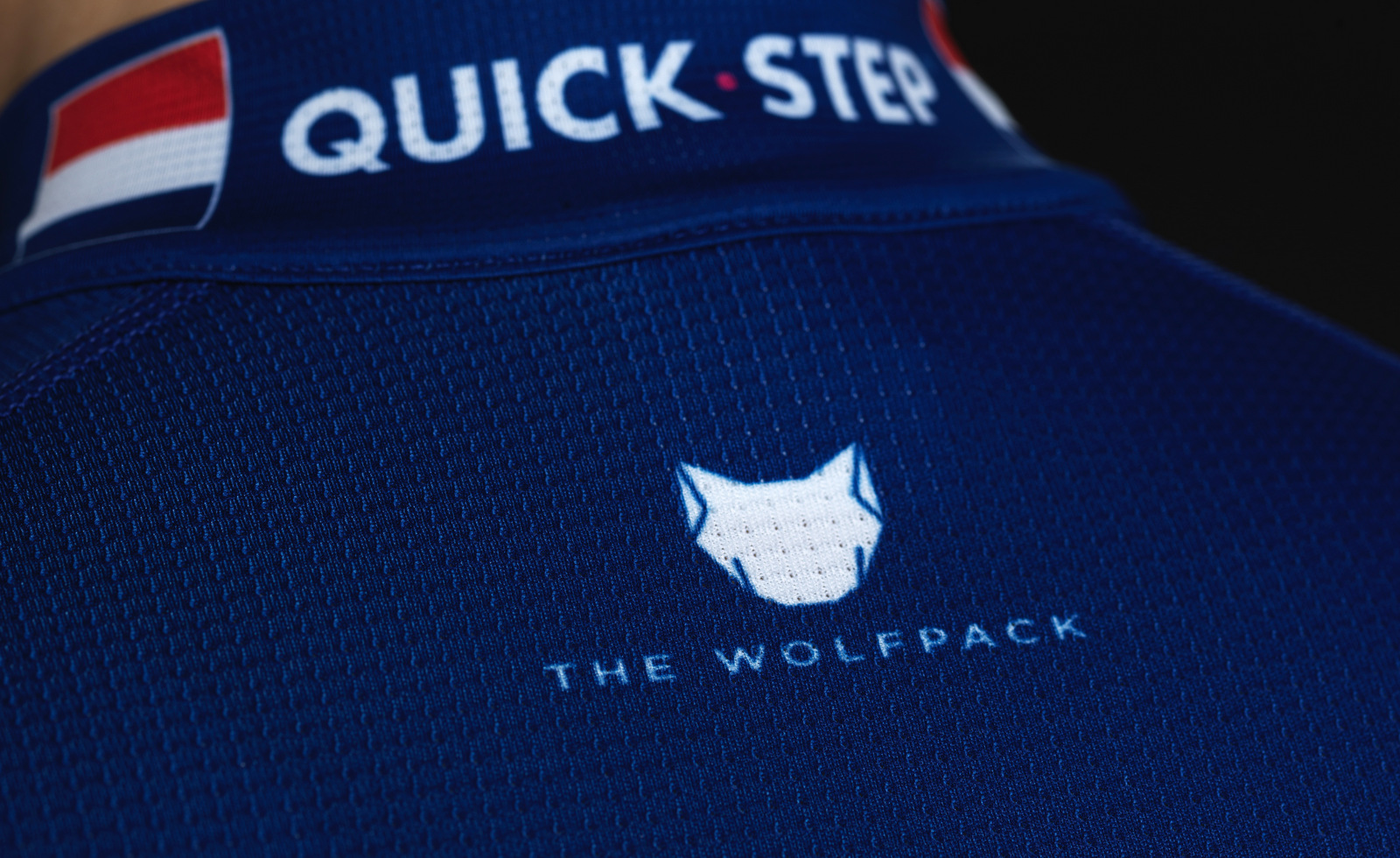 If you want people to see how fond and proud you're of the squad, you can go also for our shorts, tights, caps or socks, all at a great price. And as we know you're passionate about riding your bike no matter how grim the weather is, we didn't forget of the long-sleeve version of the jersey or the splendid and stylish Quick-Step Floors jacket.
And that's not all: cool gadgets and other items, including posters, postcards and Quick-Step Floors phone cases will soon land on our website, so make sure you keep an eye on it.
What are you waiting for? Gear up, order the clothes you want from our webshop and show them to everyone every time you go out for a ride!
Photo credit: ©Sigfrid Eggers