The Colombian will make his much-awaited Grand Tour debut next year, at the 100th edition of the Corsa Rosa.
Fernando Gaviria, arguably the best neo-pro of 2016, a season which saw him win stages at the Tour de San Luis, Tour de Provence, Tirreno-Adriatico and Tour de Pologne, but also GP Impanis-Van Petegem and Paris-Tours, one of the oldest classics on the calendar, is poised to get the taste of a three-week race next spring, at the Giro d'Italia. His presence in the season's first Grand Tour marks a step up for the South American rider and comes as a natural progression in the development of Fernando, who made a big impression in his maiden year in the pro ranks.
"He deserves to ride a Grand Tour after the solid season he's had, during which he proved how strong he is, but at the same time I want to be clear that we won't put any pressure on Fernando, who'll rely on some experienced riders to guide him through", said Davide Bramati, the team's sport director. "Of course, if a chance will come, he will try to grab it, as he's shown on several occasions last year that he can go head-to-head with some of the best sprinters in the world and defeat them. But, as I've said, we will take each step at a time and first see how he copes with the difficulties of the race before laying out any goals."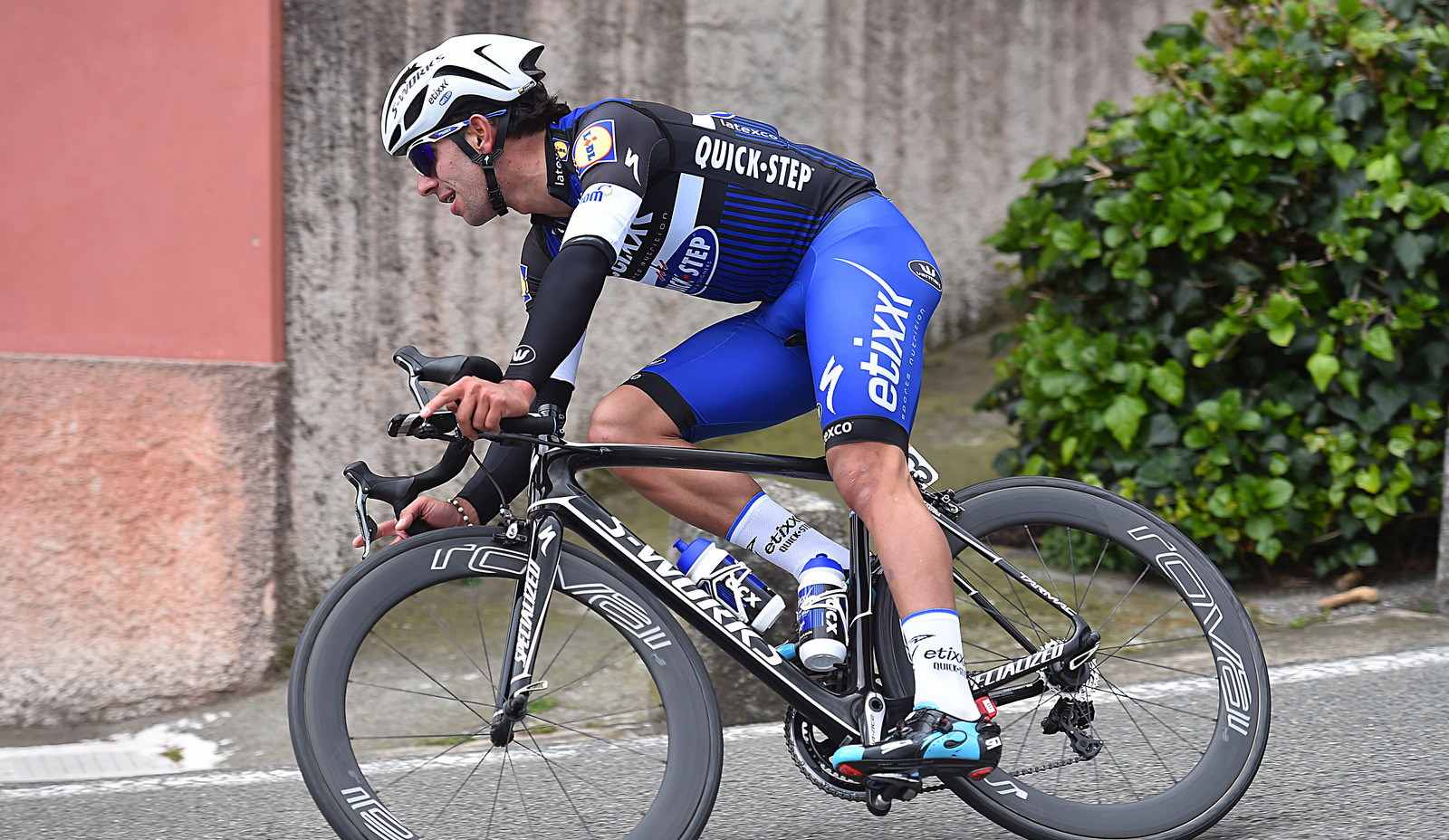 One of the most exciting young riders of the peloton, Fernando Gaviria – who proved he can win either in a sprint, or by escaping from the clutches of the bunch with a last-minute audacious attack – declared himself excited of the opportunity he has been given.
"I am already looking forward to it. I'm aware I still have plenty of things to learn, but I'm motivated for the Giro d'Italia. I want to thank the team for putting their faith in me and for giving me this chance. At the moment, I don't want to think too much about it, as my focus is on the first races of the season, but when the time will come, I'll do all that I can to be prepared for this challenge", said the 22-year-old.
The 100th edition of the Giro d'Italia (5-28 May) starts on the island of Sardinia and comes to a conclusion three weeks later, in Milan, which will be the location of the final stage of the race for the third time in six editions.
Photo credit: ©Tim De Waele