The two-time World Champion doesn't lack confidence ahead of the Tour de France.
"It's always special as a Frenchman to race in your home country. Participating and winning in the Dauphiné was great a few weeks ago, I always had a fine time there and a lot of good memories. It's a bit the same atmosphere as in the Tour, the level is really high and if you are good, you know it immediately. I felt that I was in good shape, got a stage win there and took a lot of pleasure in riding it, but the Dauphiné is history, and the whole focus is now on the Tour de France.
I'm looking forward to starting there for the sixth time in my career. It's always an exciting period of the year and the preparations went well. It will be an adventure again over the next three weeks. The Tour is different from any other race, it's like you enter a washing machine and only come out three weeks later. Every day you have to stay alert and fight together with your team.
I can't wait for the Basque Country start.
Having done a recon of those stages, I can tell you it will be a beautiful – with all those breathtaking landscapes and amazing fans who love the sport – but hard weekend."
Unforgettable memories
"During July most people are on holiday, so the Tour is always packed with fans. It's crazy to see so many of them at the start and finish, along the roads, or on the climbs, and that's what makes the Tour so unique. It's an incredible atmosphere, one that gives you goosebumps. So far, I have been lucky to experience many beautiful emotions at the race, and one of those I will never forget is winning the opening stage in Landerneau, two years ago, when I crossed the finish line alone, with the rainbow jersey on my shoulders, just a few days after the birth of my son. But also my first yellow jersey in 2019, when I got to spend two weeks leading the race, remains a fantastic memory that I will always treasure.
Hopefully, this year will bring more great memories together with the Soudal Quick-Step boys. The shape is there, and so are the confidence and motivation going into this weekend. I am ready to fight hard and do my best over the next three weeks!"
Photo credit: ©Wout Beel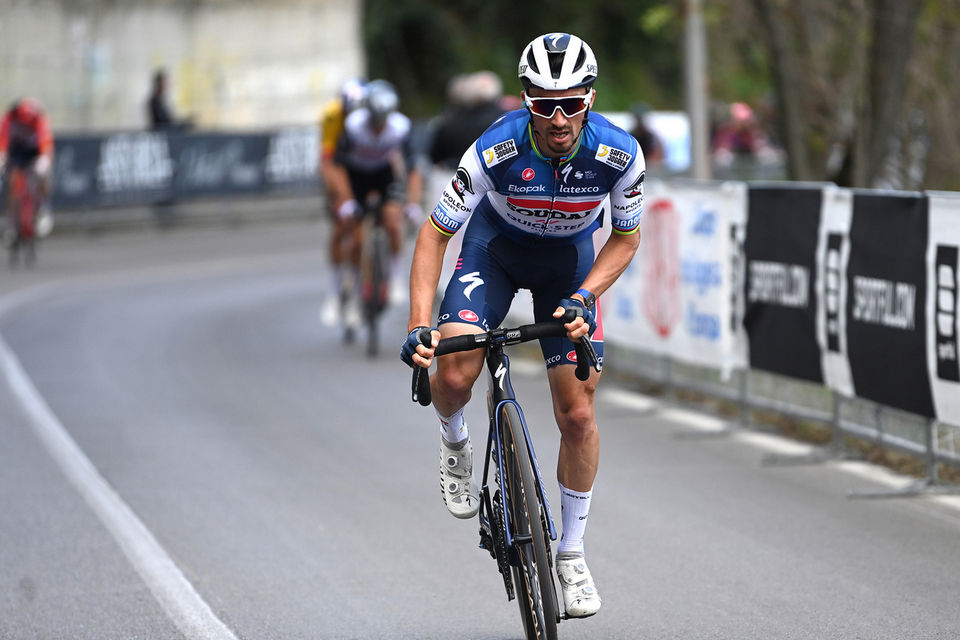 Soudal Quick-Step to the Tour de France
27/06/2023
Link