The Italian is looking forward to racing again with the Wolfpack after one month.
"I'm really happy to be back. After having had Covid, it wasn't easy to come back. I went to an altitude training camp with Rémi on Teide, it was important to have a teammate there with me, it helped and motivated me. I think the condition is good, but we will see of course how it goes today and the next stages. But my big goals come later with the Classics."
"At the start of the training camp it wasn't easy as Rémi already had a good form, because of the training camp he did in Algarve. But then after a while my form improved, we enjoyed our training together and played a lot of PlayStation. We also got to know each other better during the two weeks we spent together. The time passed really fast. In Teide there's a really long climb, like two hours and a half, and after 10km the first time Rémi left me alone, I just put my music in my ears and kept riding at my own pace, but afterwards we stayed together as much as possible."
"Now I feel good, I feel relaxed and fresh. I was a bit sick when I had Covid, and when you lose a week of being on the bike, it's hard to come back. The first time you go out on the bike again, you push like 25km/h and you feel the difference as normally you can do 35km/h or more easily, you get home and you're really destroyed. It's also difficult mentally, but you know it's normal and you need to give time to your body."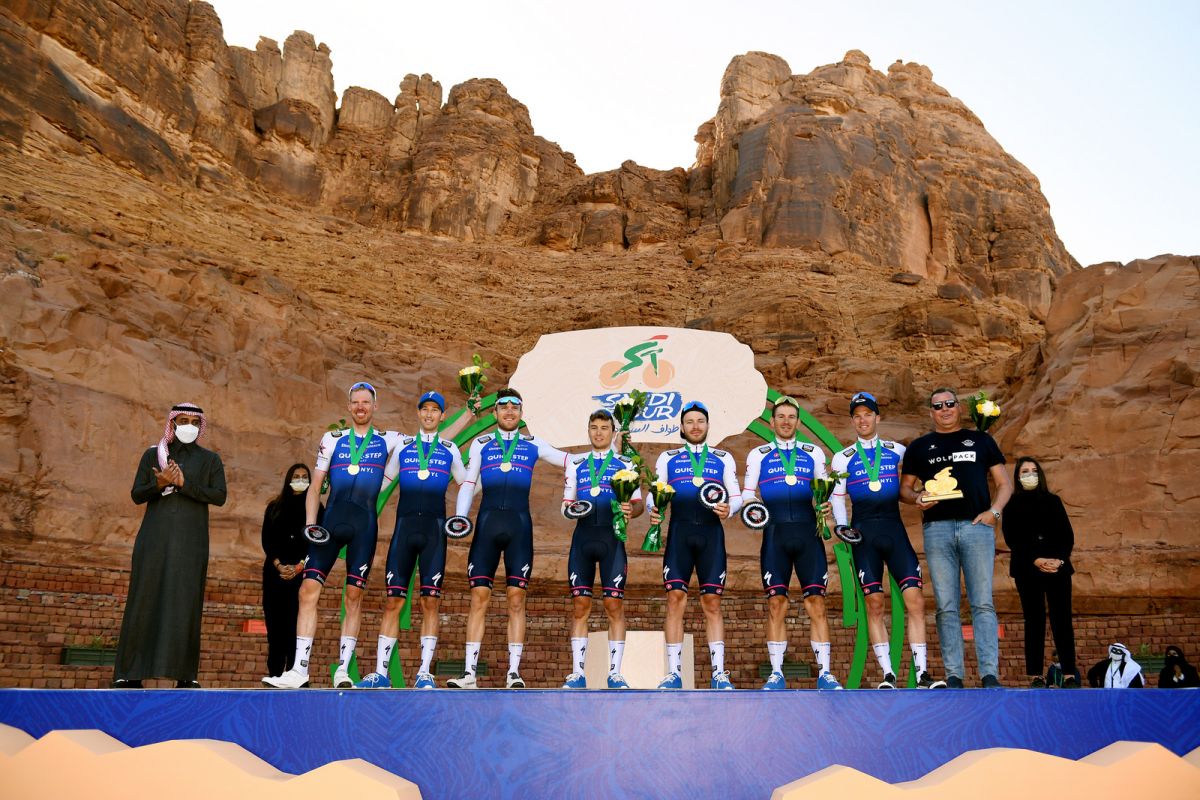 Different path to the Classics
"To not participate at the Omloop Het Nieuwsblad this year was difficult. It's not the biggest Classic in Belgium, but it still is a really important one and the first day of the Opening Weekend. Last year was different, I was already at my top level in Omloop and after that it went less well. Now we chose a different path, with my trainer Vasilis we decided to peak a bit later and keep the form later on for the one-day races. For that we decided to go to altitude. We tried and did it, and now we'll see if it pays off in Tirreno-Adriatico and the upcoming Classics."
Racing in Italy is always nice.
"It's the same as for the French riders for example when they do races on home turf. I like Tirreno and have always done it so far, it's a really nice race. Good weather, sometimes one or two days with bad weather, but it's like that also in Paris-Nice. It's spring, so you never know with the weather. My mother and father normally come to support me in the final days of Tirreno and this only adds to the bigger picture and the motivation."
"My personal goal is to improve my condition and to put some speed in the legs after the altitude camp, I want to be good for the Classics. I will help the team, Remco, Julian and Mark. But for me the goals come later with the cobbled Classics, which are something special, you have to be there upfront the whole time and find the right moment. You just take the occasion if there is one, and you go for it."
Photo credit: ©Tim De Waele / Getty Images