The Dane looked back on the perfect week he had in the spring.
"This season was my best to date, and that Harelbeke win was were everything started. It made me so happy and served as confirmation of all the hard work I had put in the previous winter, and at the same time, showed that these races that I love so much suit me. I had always been fascinated by the cobbled Classics, and the E3 victory proved that I am on the right path.
I remember feeling good that day, but also in the weeks prior to the race. I also knew every part of the course, as I did a recon in the spring, so I had a lot of confidence during the race. We wanted to win, we were not afraid to open the race early and I'm happy I could pull it off. To win against the best Classics riders in the world meant a lot for my morale, especially after a day like that, when I was on the attack for more than 50 kilometers, got caught and still had enough to try again in the finale.
But I also want to point out that it wouldn't have been possible without the help of this fantastic squad, to whom I am very grateful. My teammates were just unbelievable and showed again why we are the Wolfpack! We wanted to make the race really hard and we did it, and at the end we reaped the rewards.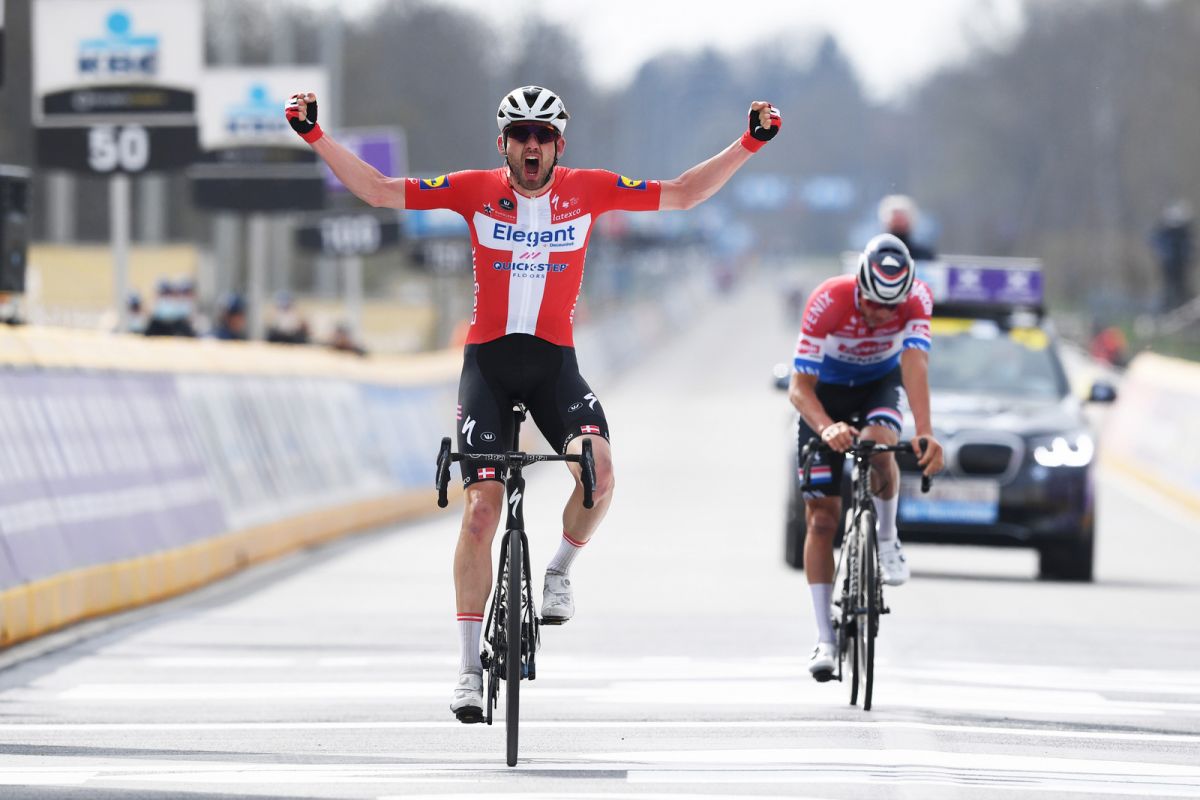 Then one week later, Ronde van Vlaanderen came, and I can tell you I was super motivated, because for me this is the most beautiful race in the world. The cobbles and the steep hills, which carry so much history, make it a great race, and to win it two years after podiuming at my debut felt incredible!
I remembered that the day of the Ronde marked exactly three years since racing for the first time with this team, and that made everything even more special.
The race wasn't as smooth as Harelbeke, as I got caught behind a big crash with more than 60 kilometers to go and that took some energy to come back, but I still felt good after that effort and could follow all the attacks on the climbs, which gave me a lot of confidence. That's why I attacked inside the final hour of racing and seeing I made an important selection, I kept going together with the other guys until the last time up the Oude Kwaremont.
I was briefly distanced just before the top, but gave my best to come back and on the Paterberg, as I didn't have enough in the legs for an attack in the final kilometers, I decided to trust my sprint. I wanted to do my best inside the last kilometer, so I started it from the back, as I felt it was the best way to control things. I produced a powerful turn of legs, but it was only with ten meters to go that I believed I could win. Finishing it off made me incredibly proud, because it meant I repaid the fantastic work of my teammates! Also, it was pretty special to become the first guy to win a Monument on clinchers."
Photo credit: ©Tim De Waele / Getty Images