Olympic Champion in the Madison race, the Dane talked about his extraordinary achievement.
"This gold medal means a lot. It was my number one dream, a dream that I was chasing already for four years now. The story goes that the Madison was always the event where I was best in. I did the Olympics in 2008, but we finished sixth so it was very disappointing. The year after, my partner and I became World Champions. Just a month or two after we won our title we heard they decided to take the Madison away from the Olympic program. That was a big reset moment. An event where you are the World Champions and then seeing it disappear from the Olympic program was a disaster for us. It wasn't there in 2012, nor in 2016, then in 2017 came the news they wanted to bring back the Madison in the Olympic program. I still remember that I was doing the Dauphiné at that moment. We finished up Alpe d'Huez, I was obviously dropped, on the way up I was thinking if this is going to be my last chance for gold, I want to win the Madison in the Olympics."
"This Olympic campaign already lasted for three years now, as you have to prepare and qualify already two years in advance. All the races I did together with my partner Lasse Norman Hansen we won, so we are really undefeated at this moment. We won the World Cups event, we won the European Championships, the World Championships. We won all of these races with quite a good gap to the rest of the field so we were really dominating. That also meant, and I knew that already for a long time, that we would start the Olympics as the main favorites. Being favourites in the track race is never really a good spot, because all the other teams can play a lot on us."
Taking it home with the heart
"And that's what they did. They left it many times up to us to chase breakaways and control the race. We had to spend a lot of energy to be in a position where we could still win the race. Because of that the race was very close the whole way through, we were never leading with more than a point or two. In the last 50 laps we really had to ride with the heart, we were under pressure. I just had the feeling we came from such a long way and we couldn't let it go now, we really took it home with our hearts."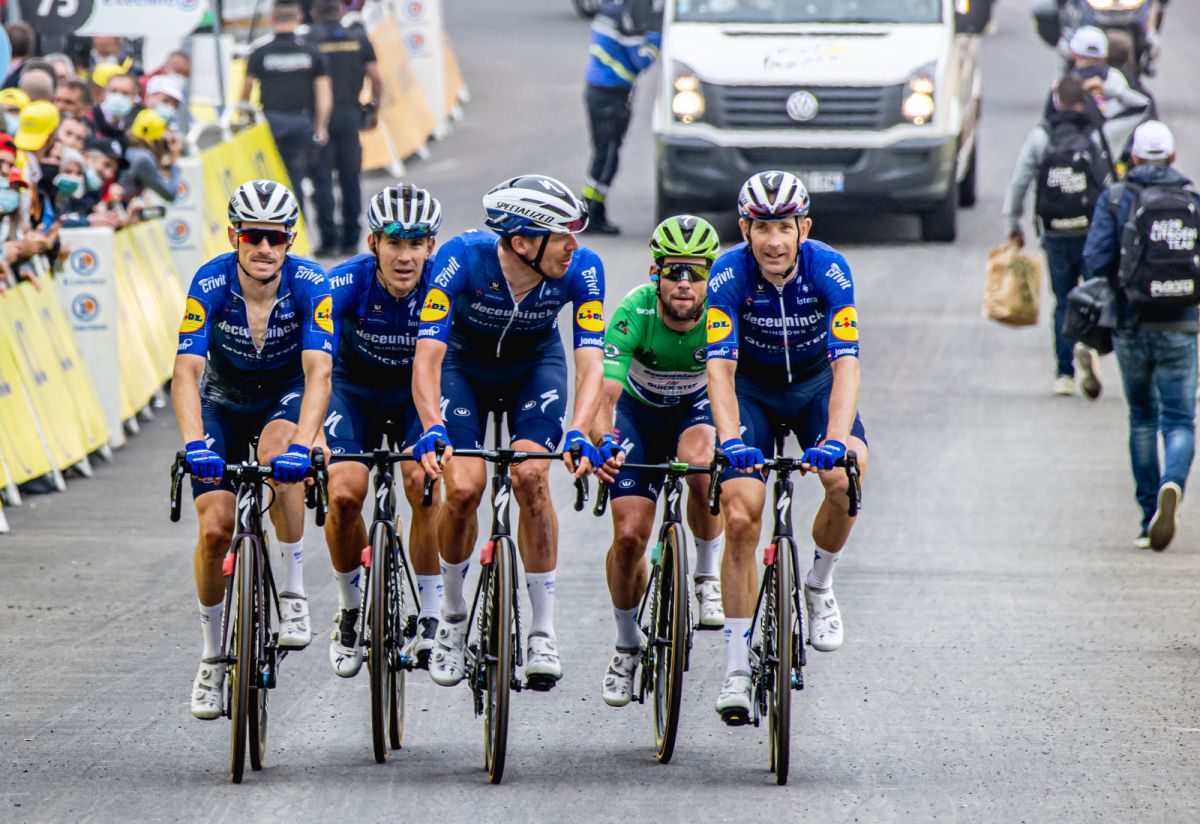 "I knew we would have a big chance to win the gold medal. Also probably we were the biggest favourites from the Olympic Danish team to win gold in Tokyo. The expectations were super high, also from ourselves. But we also know the race has to be done first and everyone who takes the start at the Olympics would give their everything for the chance to get a medal. We knew it would be a super hard race, and I'm so happy it turned out in our favour."
Chasing the dream
"But it's quite a big decision for a rider like me to go for a medal at the Olympics track event. Basically it's something that I do besides my job as a road cyclist. Over the last two years I participated in a lot of track events, test sessions and training camps. I spent a lot of time on the track, besides my road schedule. So as a rider if you go for such a goal, it also means you almost spent all your holiday on that. I'm just very delighted and I can't thank the team enough for letting me chase this dream.
I feel that Deceuninck – Quick-Step is a big part of my Olympic title.
Obviously the management who let me do this, but also all the staff who supported me and gave me the best options to be ready for the Olympics. I really want to share my medal with the team."
"It's a very nice story that I'm a domestique rider on the road. I'm not the one who always gets on the podium to get the flowers, but I help my teammates to achieve that. Now it turns out that I take such a big achievement for myself. I mean I think it's a good treat for everyone, to work hard for your team and then turn out to be an Olympic gold medalist. Anyway even without the gold medal I'm always very proud to be a domestique in the team, I get a lot of credits for whatever I do. I'm in a position where I never really feel like I'm missing out on getting the flowers myself. Like I said in the Tour de France, whenever Cavendish won, I felt that I won. I feel like I'm in a really good place in my career."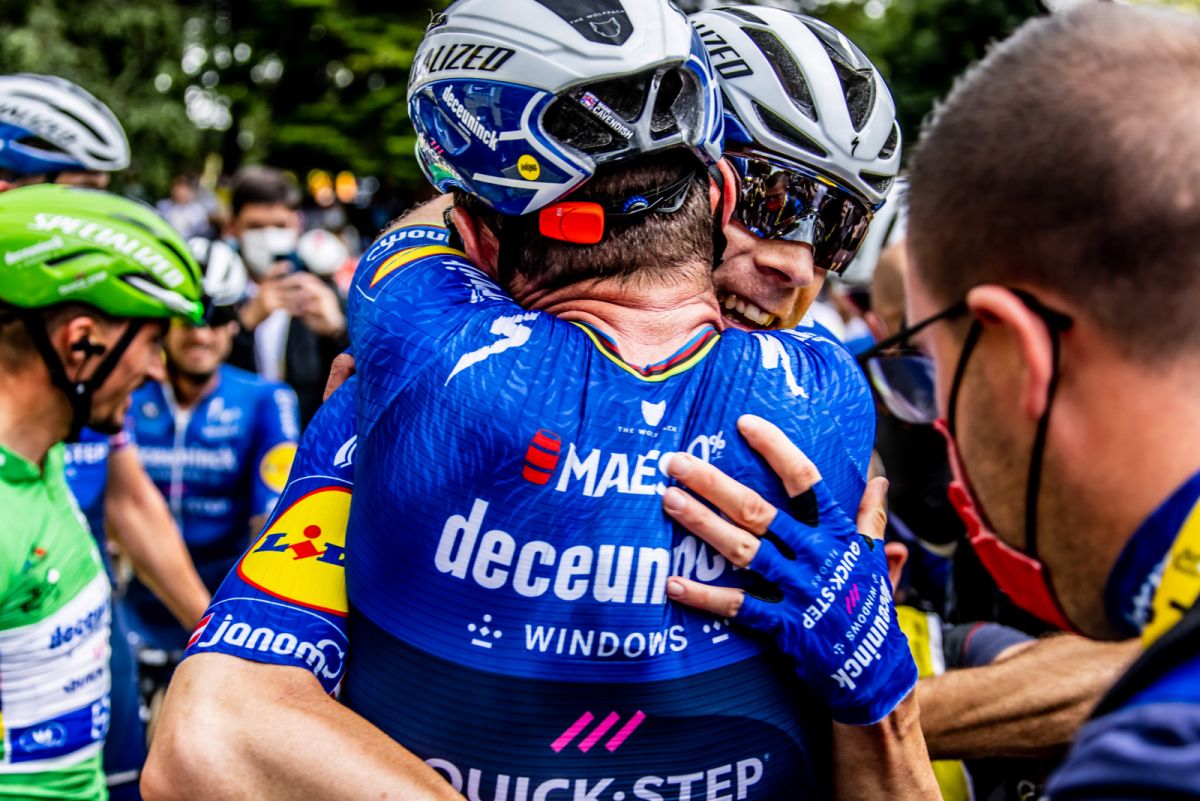 Golden spot at home
"I still have my medal from Beijing, this already has a very nice spot in my house. My kids are super proud of that and look at it a lot. I'm looking forward to placing my gold medal next to the silver from Beijing. I think it's also quite stunning I've now taken two medals at the Olympics, thirteen years apart. I really wanted to bring my gold medal here to the Tour of Denmark to show it to the team, also to show that it's not only my medal but they are a big part of it. The staff and the teammates were super happy to see it. I've also looked at it many times since Saturday."
"My kids were also over the moon, but they think I win every race. It's not difficult to make them happy. My wife was really emotional, as she is the one who is closest to me. She's the one who knows how much I worked for it, how much I sacrificed and how badly I wanted it. She also sacrificed a lot. When I decided to go for this gold medal, she agreed that I was going to spend more time on the bike, more time away than I would normally have been without an Olympic program. I really wanted to share my happiness with them right after this extraordinary moment."
Photo credit: ©Wout Beel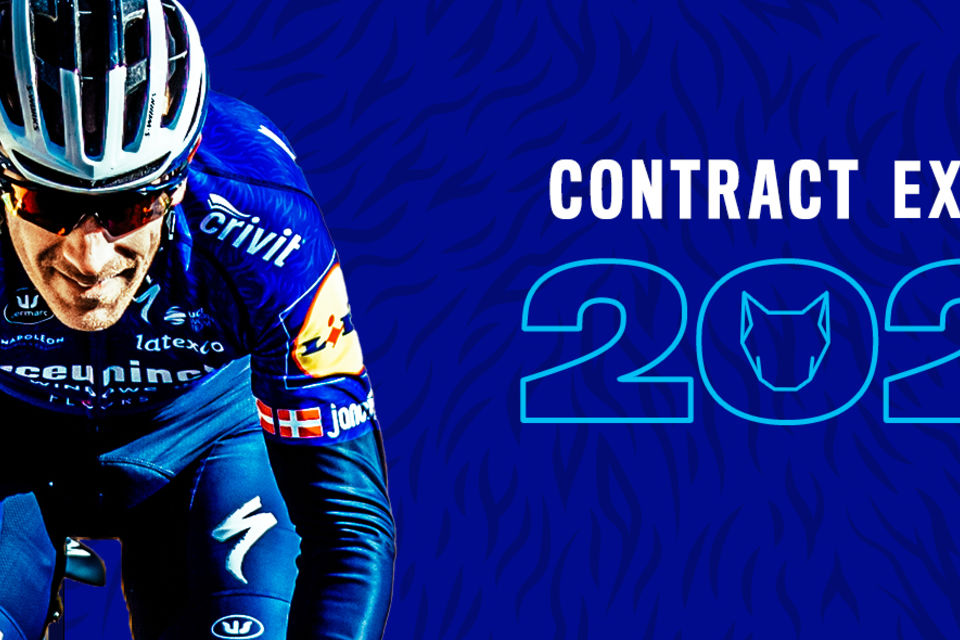 Michael Mørkøv inks new deal with Deceuninck – Quick-Step
17/05/2021
Link