The Portuguese shared his thoughts ahead of a very busy month which will include a debut in "La Doyenne" and a return at Il Giro.
My year has been busy with racing, and lots of training and preparation so far. Overall, I have had some good results with only a couple of disappointing days, and just that victory that I would really like is missing.
My ideal mix is to do a solid block of training and prepare properly for each race, rather than racing for the sake of racing. When I am training, I am capable of going deep and making really good efforts, which some people need to race to do. So, while I like to race and test the legs, I prefer to train more than I race. I showed this in the UAE Tour and Volta a Catalunya, where I trained hard for each race. The podium in UAE is probably my highlight of the year so far as it was a hard race against some top names, but also the time trial in Catalunya was special. I exceeded my expectations in both and they were both a big effort.
I have just come back from the training camp in Sierra Nevada. It was a really small group with just me, Remco, Fausto, the coaches Koen Pelgrim and Vasilis Anastopoulos and our soigneur Filip Sercu.
It was really nice and fun, with some really hard days on the bike, but always with good company off the bike.
As well as training, part of the reason for the camp is to build a connection and a bond between us all. When we spend so much time together, we talk about anything and everything, both cycling and outside of the sport, and get to know each other better. Then in a race, when we have to do something for each other, we don't think twice, it becomes second nature. When you do something for someone and there is a connection, you can always give a little bit more. It is those moments off the bike that you don't see that make the difference. This team has a family feel that is hard to replicate and for sure that is why we get so many great results.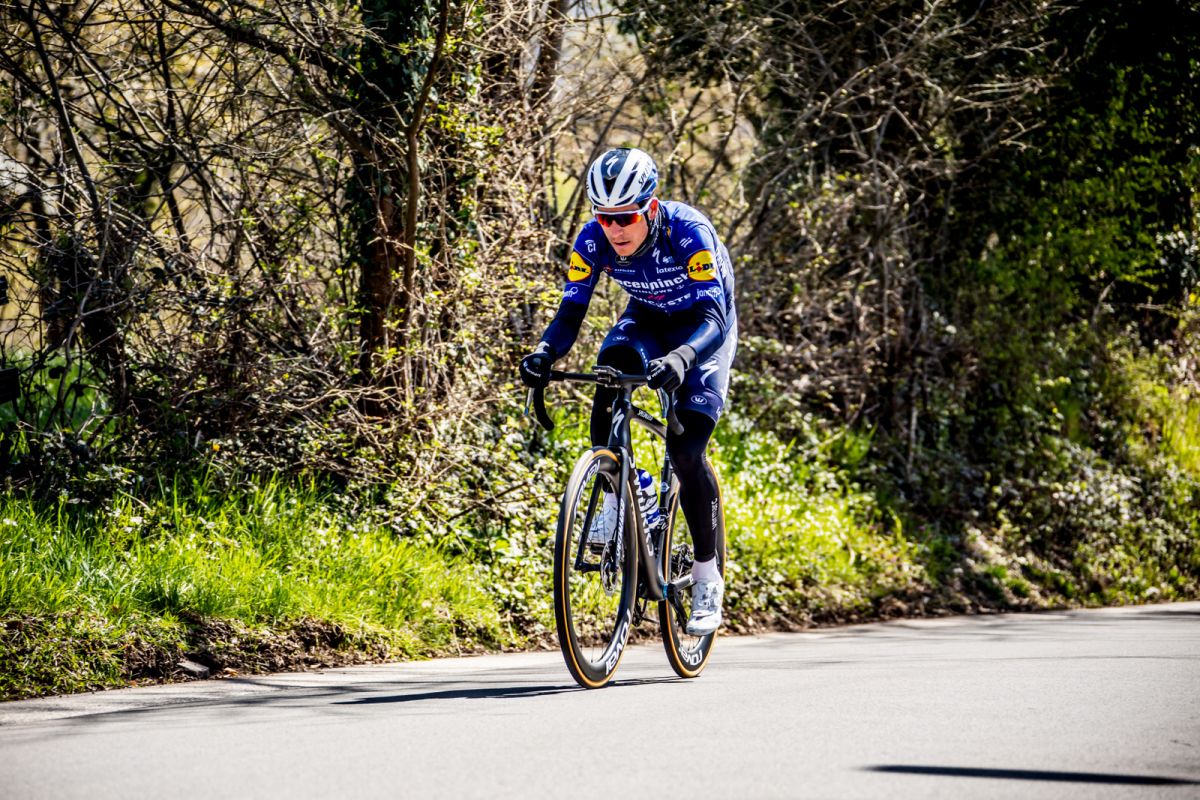 Excited to debut at "La Doyenne"
I am now in the Ardennes, preparing for my first elite Liège-Bastogne-Liège. I won the U23 race in 2018 and it is great to be back. The week before that win I felt really bad and turned up with no expectations. I remember saying on the day before that I was feeling really sick and I didn't even think that I could finish the race because I felt so bad. But I woke up on the day and I remember feeling good in the beginning, so I wanted to just help my teammates as I was not supposed to be a contender. I went in the breakaway to make sure we were represented and would not have to chase all day and as the day went on my legs got better. We went over La Redoute still with a gap, so we just did our race and I was the strongest that day. I attacked not long after that and I arrived solo to the finish, which felt amazing.
For sure that day was the most important day in my career so far.
That's because it is where my mindset changed and it clicked that I could be a successful professional rider. And I still really like one-day races. While I feel like my mindset is more suited to stage races right now, I really like one-day racing. I like that it is just one day all out and I don't have to think about the big mountain stage or the time trial in a few days – it is just a pure race.
Looking towards the Giro
I am quite calm and not that nervous. I feel like I have had some good results so far this year and I have trained and prepared properly, so I have done everything that I can do so far to be ready and I am confident about my form – I just need to rest and be fresh now and I will be ready. After last year I am more aware of how big a Grand Tour is.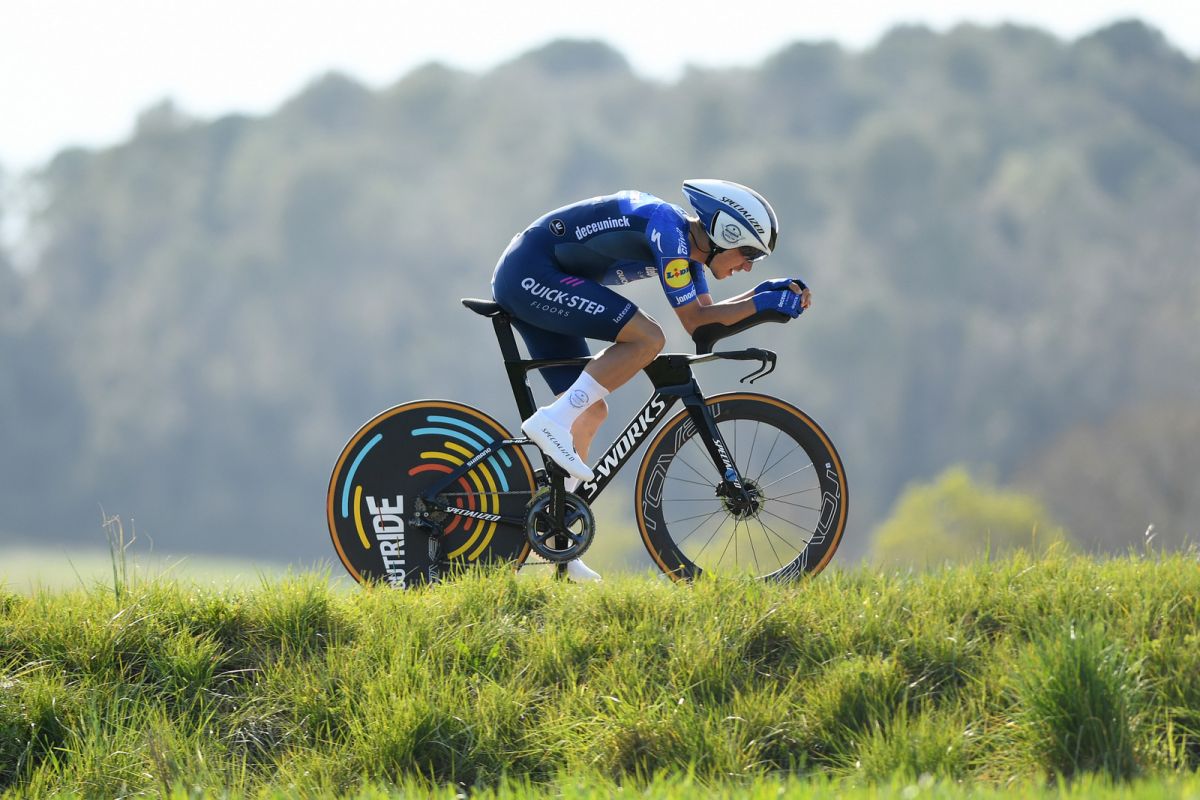 In 2020, I had the feeling that I was just leaving for three weeks, but now I know that it is an all-encompassing three weeks with my team and the staff. Sometimes you wake up and the feeling is the worst in the world and then some days you have great legs. But we all dig in as a team and get the job done. We only have two individual time trials in the Giro this year, which I am looking forward to, and as a specialist I will try to maximise my gains on those days. The strade bianche stage with the white roads is going to be crucial too, and then I think stage 16 with the climbs of Passo Pordoi and Passo Giau will be the queen stage and a real test like last year on the Stelvio. It will be brutal and the legs will need to talk that day.
I would like to say that I have set a big goal of trying to one better and get on the podium this year, but you never know what could happen in a Grand Tours, so I want to keep my feet on the ground and just say that I will take it day by day and do my best.
Photo credit: ©Wout Beel
©David Ramos / Getty Images