The 24-year-old Deceuninck – Quick-Step rider talked about life in lockdown and his original plans and goals for 2020.
I felt like I was just getting in to the season when it was suspended. I had a solid start at Volta Valenciana, after some high-quality training blocks in Calpe and Algarve. I thought I was at a good level and a few things could be improved. Then I went from there to the UAE and even though my fitness levels were really good, I struggled with the heat and I was a little disappointed that I couldn't compete in the GC like I had the year before. But I think I showed on that last stage before the coronavirus cancelled the race that I was still going ok when it was a little cooler. It was great to be in the break and fight it out for stage win.
It turned out that, that was my last race up to now. Only getting two races into my year was a shame, but that is the way the season has gone. I was due to go to Catalunya after that and I had gone to Andorra to do some altitude training beforehand and was just getting set to work when races started to get cancelled. From my perspective, those of us that were in the UAE and locked down for several days may have looked at the situation slightly differently from others and I had seen early on that this was going to be big and I didn't fancy getting locked down in another hotel. UAE has also made me acknowledge that there is more at stake than just bike racing right now.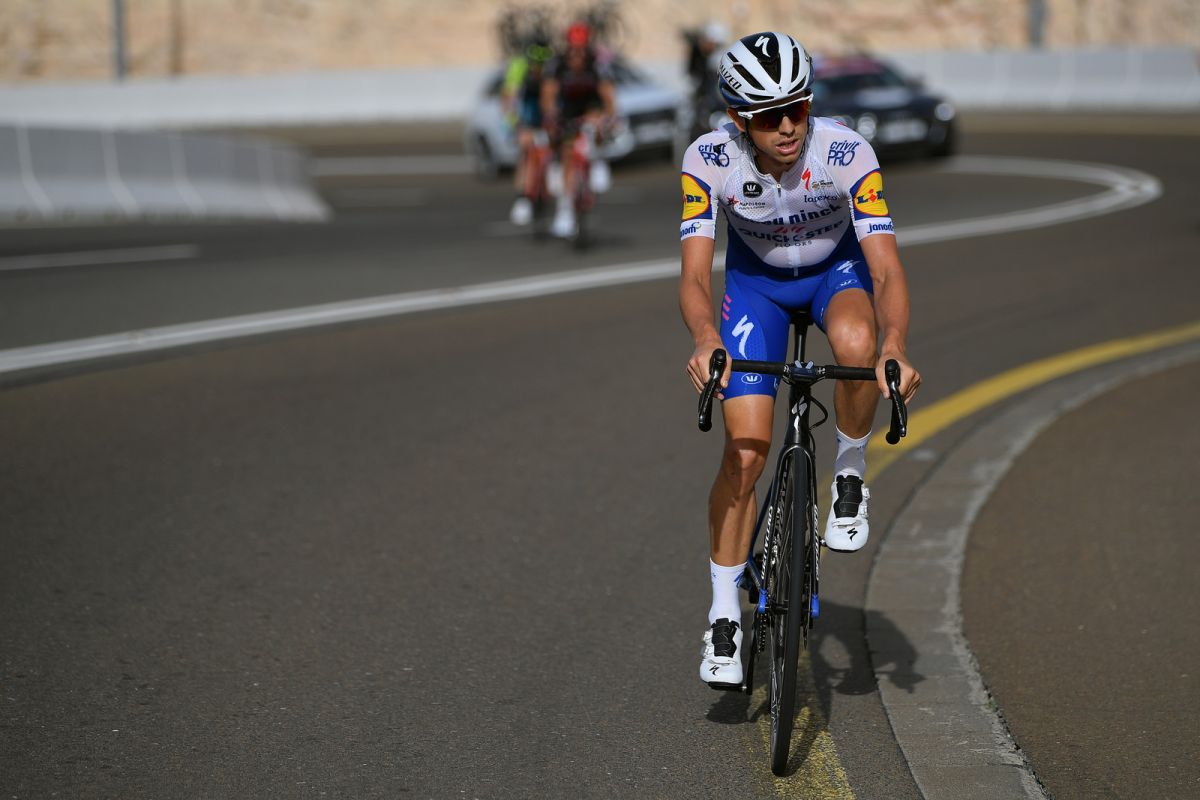 The rules in Andorra were very much like they were in Spain, so I had to stay indoors pretty much 24/7, only going outside for essentials. It was like that for five to six weeks and has now opened up so people can now exercise for an hour per day. At that point I could get the correct papers to be able to drive through France and come back to the UK where I have been at home with my family. It has been a while since I have spent this much time in Cumbria. I am normally only back here for brief trips at Christmas and similar, so it has been really nice to be home. I have not trained around the Lake District at this time of year for a long time and I have been enjoying the unusually quiet roads. It has been very nice and I have been fortunate to be able to ride on my own in such a beautiful area. It is a tough place to ride through and I have been out thrashing the bike, getting my head kicked in by the grippy roads and hard terrain!
A year ago, was my Grand Tour debut at the Giro. I still remember the build-up and that I was really nervous.
We had three days in Bologna ahead of the prologue, which had the climb to San Luca, really special and quite the introduction. A Grand Tour has an extra buzz about it compared to any other race and I could feel that it was a different level to anything I had raced before. There is more media interest and TV crews, more fans and spectators, more noise at the team presentation and everything that comes along with a huge race. I got through the first rest day but pulled out on stage 12 after my crash. The race certainly didn't go how I had envisaged or dreamed, but in the end it wasn't a disaster and I got to experience half a Grand Tour and understand what that involves, and in many way it was the perfect way to set me up for the second half of the season – I didn't bury myself and had a chance to recover.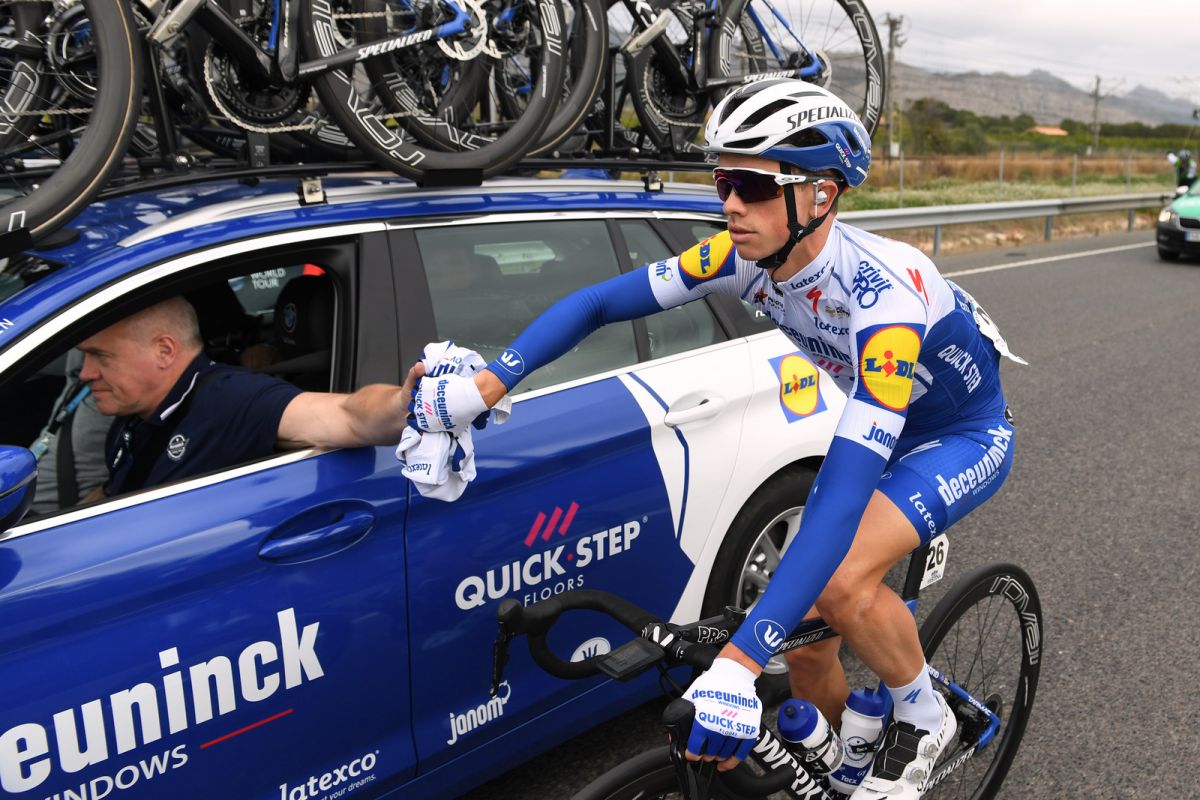 When I had finished the Giro, I was disappointed and a bit down. I flew to Belgium and had scans on my knee, and then was under doctors' orders to have two weeks off the bike, so I had a little holiday and a complete reset. From there it was actually nice to come back and recharge, while having some work to do to get my fitness back. That made me put in the hard yards and I have a good six weeks ahead of coming back at Adriatica Ionica in July. I then had plenty of time to build-up and turn up at the Vuelta in great form and performed at a level that I wasn't expecting.
I was due to ride the Giro d'Italia again this year, which would have been my first big goal of the season. I wanted to be in top shape for it and the Ardennes Classics, and I was really excited about racing them again. Sitting at home and thinking this is the time that I would have been racing there is a strange feeling. I am sure that every rider in the peloton will be eager to come back and make up for lost time, as soon as it is safe to do so. The Giro is absolutely a race that I can't wait to revisit and hopefully I can do well. It is a special feeling to perform at a Grand Tour and it is a very satisfying and warm feeling to be racing at one with my family and friends watching and hopefully we can be back there soon.
Photo credit: ©Justin Setterfield / Getty Images