Deceuninck – Quick-Step's experienced Dane talks of the team's strong start to the season and his ambitions of becoming Olympic Champion.
It has definitely been a busy first quarter of 2020, with a lot of travelling! I started out in Australia, which is as far as you can travel in cycling, but it is a nice race that is super organised and the last two years the team have had really good starts there, so I was really happy to go back. I also had the chance to ride on the track there before the Tour Down Under started, and with the success we had there and in the Torquay race with Sam and with Dries at the Cadel Evans Great Ocean Road Race, it was a great start to the season. After that I went back to Denmark for the Three Days of Copenhagen, where it was nice to get some intense time on the track, and then I lined up at the start of the UAE Tour.
The last couple of years I have had a similar program, so I know I can cope with the traveling. You have to be very careful with what you do each day because with all the travel days and changes of time zones, you lose a lot of training days, so you have to make sure that you get quality training on the days that you can train. If I wasn't travelling for these races, I would probably be at a training camp and getting through a big workload, so you have to be really serious about the days that you can put in some work. If you just look at the preparation coming into a race like Paris-Nice, it would probably be good to put in a big training block in Europe and stay on the same time zone, but I really enjoy the Australia and UAE races, because they both offer plenty of opportunities for bunch sprints and I can really get involved.
Winning gold at the Track Worlds
I can't really believe how lucky I was with the situation in UAE and leaving when I did, just before the Coronavirus outbreak. I was already in dialogue with the team weeks before about departing in order to prepare for the Track World Championships in Berlin and after many discussions it was decided that I could leave after the fourth stage. It all comes down to a coincidence that I didn't stay for just one more day, so I was really lucky that I was able to leave for Berlin. After that and a short period in self isolation in Berlin, to be told that I was healthy and clear to race the Worlds was a big relief.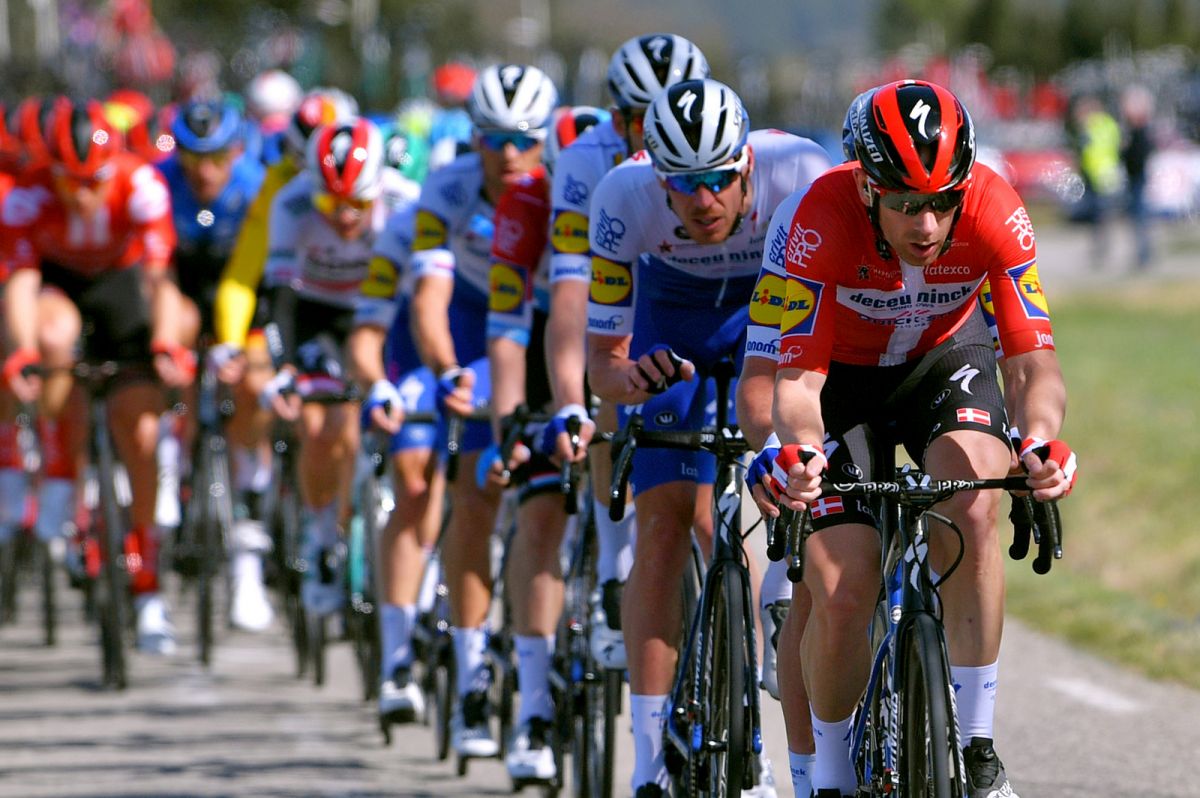 When I found out the news from UAE it was Thursday evening as I was going to bed and the next morning it was decided with my coach that it was better if I stayed in my room that day until we had more news or that I could be tested. Obviously as a potential carrier of the virus I would not want to turn up at the track and risk everybody else's health, so we wanted to see how things developed. I was sitting just 500 meters from that track and thinking that I could end up watching a race that I dreamt of winning on TV, which was difficult mentally.
They called me Saturday morning (the day before the race) to say that I could race and it was such a huge relief. I remember when the guy called me and I asked him three times if I was able to race, as I wanted to make sure I knew for sure before I started to raise my hopes. I was really emotional and as soon as the UCI confirmed that I could race, I went straight to the track and did a training session to get back into the rhythm as soon as I could. It was a special race with Lasse Norman Hansen, probably our best race together ever and there was lots of emotion, not only because of what had happened in the previous days, but also Berlin is not that far from home in Copenhagen and I had invited 25 members of my family, so it was a dream to be able to celebrate with them. Two days before, when I thought I couldn't race, I was already thinking of my family who had already travelled and may have ended up watching a race without me there.
I was quite realistic about things though, and I knew that if I couldn't race then that's how it was. I managed to get some rollers and a bike in my room and I was able to stick to my training schedule and it helped to focus on my preparations to race, because I didn't want the situation to affect me more than it had to. I am lucky that I have been around for a few years now and been in other difficult situations and sometimes it is just like that and as a rider we have lots of stressful times and it helps you to cope and concentrate and learn to handle situations.
Looking forward to Tokyo
Danish track cycling is in a special place right now. The last time we had Men's Team Pursuit and Madison Champions was in 2009 in Pruszków.
Now, 11 years later, without having any titles in between, we won the Team Pursuit in a World Record time and the Madison again!
What is so special about it is that out of the three Olympic track endurance disciplines, we have won two of them, so it puts us in a good place for Tokyo – at this time in the cycle nobody is getting everything for free, that is for sure! We knew already that in the Team Pursuit and the Madison we would have a good chance for an Olympic medal, but after the performances in Berlin we have to go for gold in both events. If you take into account that a country like ours would normally expect between 8 and 10 medals at the Summer Games, of which one or two could be gold, if we can secure two on the track it would be a huge thing for the country and that makes us very excited about the Olympics!
Photo credit: ©Luc Claessen / Getty Images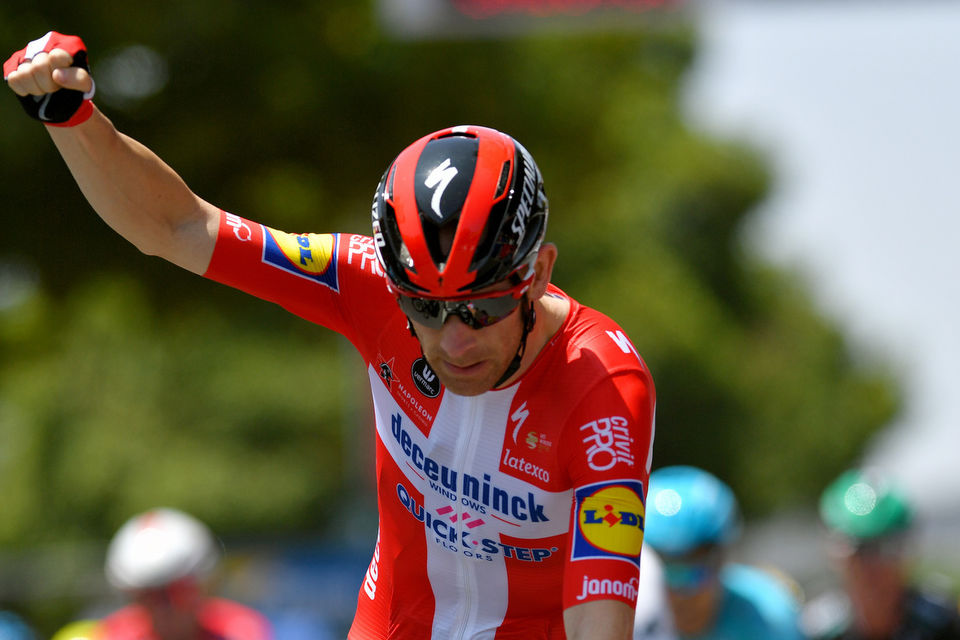 Michael Mørkøv claimes gold in Berlin
01/03/2020
Link